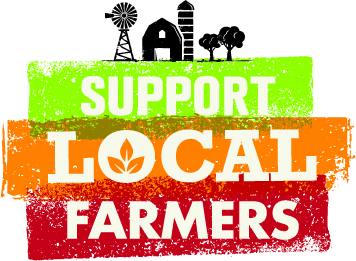 Thank you for your interest in our local breeder program. We are excited to support local breeders and farms in our community and surrounding areas.
This page serves two (2) key purposes:
To inform our customers of the quality proteins used to make our products and
To encourage partnerships with local breeders and farmers.
Quality proteins is the foundation to making our GREAT products.
[Table coming soon with completed breeder information, thank you for your patience as we work hard in gathering this information for you]
Name (Individual or Business)
Type of Animal(s) Raised

Certification(s)/

Award(s)/

License(s) and/or Experience

Website
Describe Raising Conditions
Describe What Animal(s) are Fed
Photo
Blue Ridge Rabbit Meat Company
Rabbits: California, Smut Nose and New Zealand Whites
South Carolina Department of Agriculture registered Manufacturer -Rabbit Processor, FSPCA Preventive Controls for Human Food
www.blueridgerabbitmeatco.com
Every rabbit is raised in an independent, sheltered environment that allows each animal to receive proper and individualized food, water, and rest.
All rabbits are hand fed a special blend of 18% rabbit feed, that we have worked with our feed company the last 3 years to get the most conversion, a high fiber no grain by-products that will maximize feed conversions to meat. We also supplement with timothy and alfalfa hay that we grown on our own 150 acres that we spread our own rabbit manure on.

Photo of Staff
Charlene & Catherine Benton
Creme D'Argents, New Zealands, Brittania Petites, Holland Lops, Mini Rex, Himalayans
We are members of the American Rabbit Breeders Association and the Creme D'Argent Federation. We conduct Trumbull County Fair Open Rabbit Show. We are 4-H Advisors and have been raising rabbits since 1980.
Not Available
The rabbits have stacking cages with trays in a barn

Kalmbach 16% All Natural Rabbit Pellets, hay and oats



Photo of Primary Caregiver
Melvin Byler
New Zealand, Flemish Giants, California
Not Available
Not Available
Rabbits are in an enclosed structure in hanging cages. The cages have a water system that feeds water to each cage.
Pellets
NA
Kenneth Barrows
New Zealand Whites
I've been a livestock dealer specializing in rabbits, goats and poultry for over 30 years I've owned State and federally inspected slaughter facilities and processing centers for meat.
Not Available
All my rabbits are raised in 30 by 30 inch tall wire cages inside barns that have adequate ventilation and are cleaned on a regular basis

Rabbits are fed strictly rabbit pellets that are manufactured for me to my specs by a local feed company there are no additional antibiotics or hormones used in our feed
NA
Nico Garde
New Zealand Whites and New Zealand Cross
I raise NZ whites and NZ crosses for the human and pet food market. I keep some ARBA registered animals for show rabbits. I work at a USDA butcher shop, and I've been handling meat and foods to industry standards for over 6 years between the butcher shop and commercial kitchens.
Not Available
I have does in individual breeder pens 30-66"x24x20. They have unlimited fresh water from an automatic system. The cage floors are wire and there is metal roofing material to control waste movement through the cage levels.
Rabbits are fed an 18% pellet (Kalmbach) and hay. This fall I'll be introducing dried duckweed to their diets.
NA
G. Joseph Colucci

Polish, Mini Lops, Rhinelanders, Havana, Silver Rabbits
I have been raising rabbits and chickens for 40 years and a ARBA judge since 2010
Not Available

Rabbits are raised in hanging cages with tray bottoms in a sheltered environment.

Rabbits are fed daily using drop feeders and provided unlimited water supply.
Photo of Primary Caregiver

Creating professional partnerships with breeders and farmers is the backbone to our business and our nation!
Interested in raising rabbits? Complete this fillable form and we will be in touch!
https://www.jotform.com/HTAL01/local-rabbit-breeder-packet