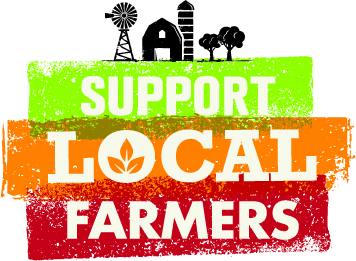 Thank you for your interest in our local breeder program. We are excited to support local breeders and farms in our community and surrounding areas.
This page serves two (2) key purposes:
To inform our customers of the quality proteins used to make our products and
To encourage partnerships with local breeders and farmers.
Quality proteins is the foundation to making our GREAT products.
[Table coming soon with completed breeder information, thank you for your patience as we work hard in gathering this information for you]
Name (Individual or Business)
Type of Animal(s) Raised

Certification(s)/

Award(s)/

License(s)

Website
Describe Raising Conditions
Describe What Animal(s) are Fed
Photo
Blue Ridge Rabbit Meat Company
Rabbits: California, Smut Nose and New Zealand Whites
South Carolina Department of Agriculture registered Manufacturer -Rabbit Processor, FSPCA Preventive Controls for Human Food
www.blueridgerabbitmeatco.com
Every rabbit is raised in an independent, sheltered environment that allows each animal to receive proper and individualized food, water, and rest.
All rabbits are hand fed a special blend of 18% rabbit feed, that we have worked with our feed company the last 3 years to get the most conversion, a high fiber no grain by-products that will maximize feed conversions to meat. We also supplement with timothy and alfalfa hay that we grown on our own 150 acres that we spread our own rabbit manure on.

Photo of Staff

Creating professional partnerships with breeders and farmers is the backbone to our business and our nation!
Interested in raising rabbits? Complete this fillable form and we will be in touch!
https://www.jotform.com/HTAL01/local-rabbit-breeder-packet