Our Mission
Promote the practice of feeding domestic dogs, cats and other carnivores a Species Appropriate Diet of uncooked meats, edible bones and organs.
Strive to manufacture natural products that are hormone & antibiotic free, and humanely raised and handled.
We advocate for optimal health and safe handling of raw materials, while taking pride in giving a voice to what our Creator intended for our domesticated carnivores!
Core Values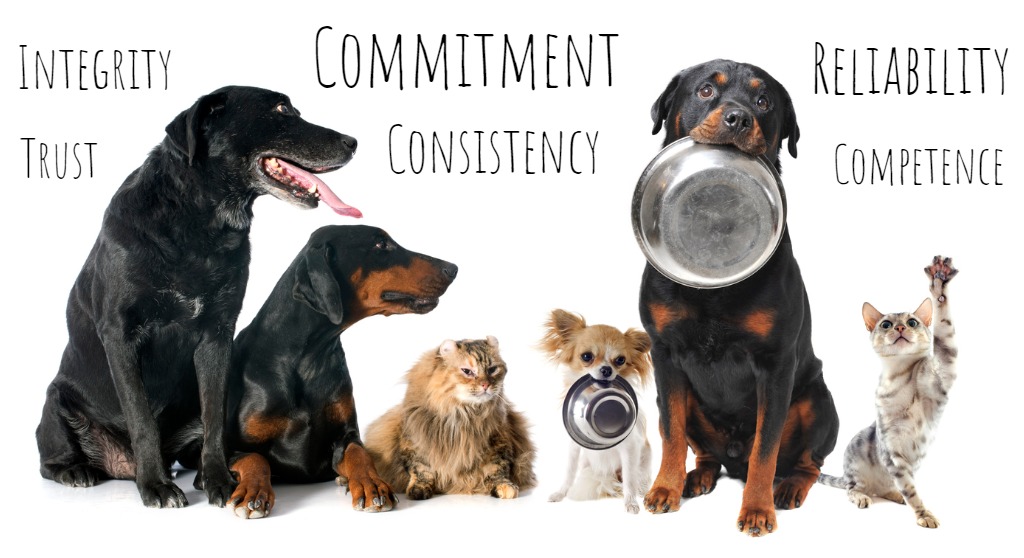 Proverbs 16:3 - Commit your work to the Lord, and your plans will be established.
Our Commitment
This business is grounded on the belief of species' appropriate diets and raising animals as naturally as possible with plenty of fresh air, fresh food, and TLC. We are also large supporters of other family farms that have the same belief and foundation as we do.
Hare Today is primarily engaged in manufacturing raw components for carnivores, labeled for supplemental or intermittent feeding only. As a raw component manufacturer, this business is licensed and inspected through the PA Department of Agriculture and regulated by the Food & Drug Administration (FDA) as a retail only manufacturer.
Our manufacturing facility is located in Springboro, PA, five miles from the Ohio line, perfectly positioned between many family farms and local providers that support our belief of raising animals naturally. Hare Today's website is the sole source for customer orders. It's simple. Online ordering allows customers an easier means of placing orders, accurate records of inventory control and the most up to date shipping information.
All poultry and exotics are USDA inspected. Fish is USDA and/or FDA inspected. Pork, llama, sheep, alpaca, beef, goat and rabbits are sourced from other local farmers, most but not all, are from Amish farms and processed in a licensed state facility.

All grinding, cutting and packaging is done on site, in our shop, with a few exceptions of some of our pet treats, toys, bedding, and nutritional supplements.
At Hare Today we grind everything frozen. Our grinder is a 25 HP commercial grinder and is capable of grinding frozen meats and bones. Ground mixes are immediately put into the stuffer where products are portioned out by weight into chub bags. As soon as products are stuffed, they go directly into our walk in freezers which are maintained to hold a temperature of 0 degrees fahrenheit or lower.
Here is a link to our Pet Food Pledge as well:
https://associationfortruthinpetfood.com/wp-content/uploads/2019/12/Hare-Today-Pledge-12.2019.pdf
Disclaimer
Our purpose and heart lays in sharing experiences as they relate to the health and well-being of animals, and in particular, to our raw feeding journey.
As you look through our Raw Food Education and Resources please know that those are intended for informational purposes only and should not substitute for your veterinarians' (and I will always encourage a holistic veterinarian) advice, diagnostics, or treatments. Always seek the advice of your veterinarian with any questions you may have regarding the medical condition of your pet. Never disregard professional advice or delay in seeking it because of something you read on our website.
Any information provided is accurate and true to the best of my knowledge, but (as human nature allows) there may be omissions, errors or mistakes.