Customer Testimonials
Below are testimonials sent in to us from our customers. Please submit your testimonial with a picture of your best friend(s) and we'll place it up here.
You will earn a one-time reward of 100 points that will be added to your account when the picture/testimonial is placed on the website.
Once you are logged in please go to your account page to submit a testimonial.
Aiko the kitten in love!
By Toni on October 7, 2021
Aiko wouldn't leave me alone while I prepared and ate it so fast. Then kept meowing for more! He has become a picky eater. He was on Stella and chewy raw frozen food for 2 months and dry kibble before we owned him. I noticed lately he hasn't been thrilled to eat it. I think BC the quality goes down as it thaws. The thawing process also degrades the freshness. Also you never know the quality of store bought food. Now we know what goes into our kittens food and the price is $20 cheaper and shipped to our door!
Fantastic product from fantastic company
By Jonathan on September 29, 2021
We have been using Hare Today as our exclusive source of raw cat food for years now. Having fed 5 different cats over this time, with zero bad reactions or upset stomaches, the quality control is absolutely flawless. Our babies are lean and healthy with bright coats and plenty of energy, and have never had any of the significant health issues that plague so many other cats these days. I recommend Hare Today raw ground chicken + Alnutrin to anyone who will listen.
Saved my girl!
By Jacie on September 24, 2021
My 7-yr. old ACD was diagnosed as "pre-diabetic" which led me down an EXTENSIVE research path about dog food. I had been feeding her what I believed to be one of the best, top 10 kibbles. It was not until I discovered "how the sausage is made" when it comes to kibble, that I decided to look into raw feeding. After several months of introducing raw, she has lost weight, found her zest and energy, her eyes are bright and she seems to be better overall. I will take her back to the vet for a recheck in the next couple of months, and am looking forward to a better report. Bonus: we have a 1-yr. old ACD and he is starting his life out right as well! So happy we found Hare Today, and chose them over the others based on.... yes, research! Thank you Hare Today!
Awesome quality, happy kittens
By Klaudia on September 17, 2021
I have a 5 month old kitten & a 3 month old kitten. When I adopted them, they had constant respiratory complications and a raw diet was suggested to help strengthen their immune systems. After doing some research, I decided to give Hare Today a try. It's been about a month and a half since transitioning my kittens and they are healthier and more playful. The quality of the meat is phenomenal. It shipped quickly and was still completely frozen even after shipping all the way to Illinois. My carnivores love the products, especially the dehydrated rabbit treats. They are now completely uninterested in other "high end" kitten foods. I will continue buying from hare today and highly recommend them to everyone who's got a furry companion.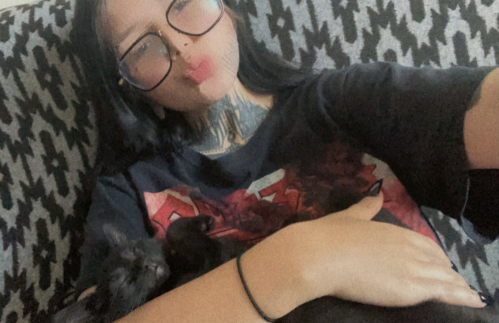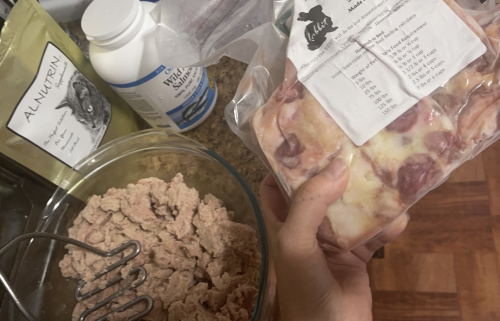 Organs
By Todd on September 3, 2021
I have been buying my organs from here since I started feeding raw to my ferrets. Very good quality, always a beautiful color and smell. Great pricing and my business (ferrets) loves the heart and organs souping they get 3xs a week. All 6 of them gobbles it down and nothing is ever left over! Highly recommend Hare Today!
Above & Beyond
By Carol on September 2, 2021
I just want to thank Ashlee and her support team for being so helpful and caring. Not only do they provide excellent quality food and an exceptional variety but give of their time to be helpful and informative to their customers. I have been buying food from them for years without having any idea of what I am doing. Just gave our cat variety in hopes of covering the bases. Figuring the % just seemed overwhelming. I called Ashlee and she spent time educating me so I would be a bit more informed enabling me to make better choices and at the same time saved us money be removing unnecessary items. Recently, they really went "above and beyond" to put an item in my order. Many thanks again to everyone for your exceptional care in many ways.
Carol Cercone
So Far So Good!
By Joshua on August 28, 2021
I have 3 young ferrets! They are recently transitioned to a raw meat diet. The shipping is expensive with Hare Today; but my order did arrive quick, on time, & still frozen/cold! Despite it being summer time & super hot outside! So Im thankful for that.
The ferrets seem to love the meat so far.
Quality Product, Customer Service is Meh
By Brea on August 26, 2021
I've been ordering from Hare Today for close to a year now. My Pomeranian loves the food and licks her plate clean. Only recently did I encounter an issue where the wrong product was sent in with my order. No big deal, people make mistakes, but correspondence from the owner has been lackluster thus far. I suppose they are still looking into the error, but she didn't lead her reply with "Hi, I apologize about the mix up" or even "thanks for contacting us." Has not said that at all. She led with "there should be two initials on the invoice..." Huh?
I've noted she has gotten defensive in prior responses to customers who wrote negative reviews, which is also not right in my opinion. Customer relations matter. Listen to the customers and respond with humility in all circumstances. Aside from that I still encourage and recommend people try their products.

Hare Today response: Thank you for your feedback and to be fair, our initial response was after hours close to 6:00 pm. This particular week our small family business was faced with very limited staff so I was wearing many hats and didn't mean to seem short in my response. I also followed up with an apology for our shipping mistake and provided our policy, also giving a full refund for the shipping error.
Hare Today's Food
By Joyce on August 21, 2021
I have been using Hart Today's food for a few months now, and so has my daughter. I have a 11 yr. old Maltese and she has a 9 month old Kitty. They are both doing really good on your proteins. We love that you have such a variety to choose from.

We get our order in good condition. Most are still frozen, a few on top has thawed out, but they are still very cold.
My Bengal Cats
By PJ on August 12, 2021
I have been using Hare-Today Raw food for my Bengals since 2013. I started because Marti had IBD. Since eating raw, no more IBD. She and her sister Suzi now have CKD, Marti for 3 years and Suzi for 2 years. They are 19 years old. My vet wanted them on low protein diets, but since cats are obligate carnivores, I have kept them on a Homemade Raw. [using Hare-Today of course]
They have had 5 CBC tests in these years. Their numbers are holding. Marti and Suzi are healthy 19 year old cats. My other two Bengals eat homemade raw also - Benji is 16 and Toby is 6.
So glad Hare-today is here.