Happy Customer Testimonials
Below are testimonials sent in to us from our satisfied customers. Please submit your testimonial with a picture of your best friend(s) and we'll place it up here.
You will earn a one-time reward of 100 points that will be added to your account when the picture/testimonial is placed on the website.
Once you are logged in please go to your account page to submit a testimonial.
A happy healthy pup
By Gabriel on December 8, 2018
My dog has had terrible GI problems since she was fairly young. We tried pretty much every kibble diet on the market with varying degrees of success but nothing really worked for long periods. We tried raw through another provider but I really had no idea if we were getting the right 80/10/10 ratio and enough diversity in in proteins. Although I know it is better than nothing, I still wasn't satisfied that my beloved was getting what she needed. I tried out Hare Today and thus far have been very happy with the product and service, the only thing I would add is that perhaps there could be a shipping discount or some other sort of discount for those of us that order basically the same 350-400 dollars worth of food every month like clockwork. The rewards points are nice, but don't make much of a dent in what is a fairly substantial financial burden for me. All that being said, I am very happy with the product and I have put my trust in Hare Today to maintain standards and keep me and my pup going strong. Thanks Hare Today!

Response from Hare Today: Make sure to check out our monthly specials as well. We offer specials, twice a month, the 1st through the 15th, then the 16th through the end of the month. https://hare-today.com/specials
New customer
By Lauren on December 6, 2018
My cat Moshi gobbled up her first serving from Hare Today! She loves venison so I defrosted that first. She grew up on Rad Cat raw frozen for the last 8 plus years... I was scared when they announced closure, but I'm happy I can continue buying raw with you. I am impressed with the packaging and how it maintained a complete frozen state after two days on the truck. Well done and thank you!!!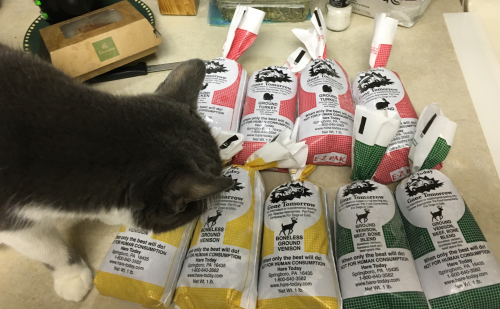 Happy Dogs
By Stephanie on December 4, 2018
The happiest dogs in all the land.

When we first adopted our dogs we were introduced to raw food. It made sense to me. Nutrition and wellness are top priority for my body so why not for theirs.

We have used Hare Today for 3 years and are so pleased. The dogs are healthy and spry. Several of our friends have switched their pups to raw at Hare and have seen significant changes in their dogs. Adding youth into the dogs step and watching their coat get soft and shiny again.

Thank you Hare! Happy Holidays.

The Avera Family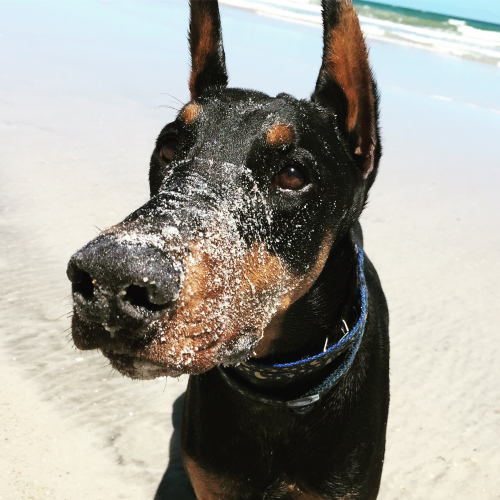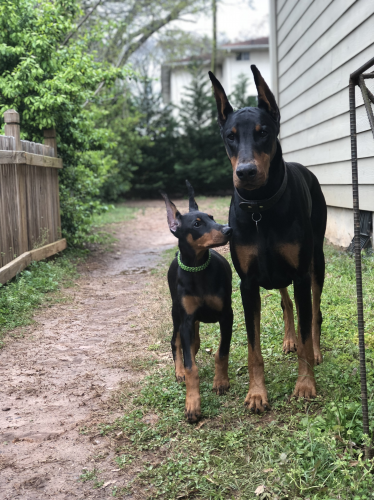 Saving My Precious Cats' Life
By C Jade on November 26, 2018
For the past 3 years my little male cat has been circling the drain because he has irritable bowel syndrome with a thickening of the lining of the intestines. He cannot absorb nutrition from regular food and was so thin and sickly looking that I never knew from one day to the next if it was his last. I had him on a prescription canned food and the company was having an issue with supply and they had none of his food. In a severe panic attack I went on-line and discovered Hare Today Gone Tomorrow through a blog site telling how to make your own cat food. I know the good Lord sent me to this wonderful company and my prayers were answered. I started my baby on a raw diet of rabbit and beef in September, 2018 and today he is a new, happy, healthy cat. His coat is shiny, his eyes are bright, he has energy and has put on several pounds. I can hardly see through the tears to type this, but my little Jackie and I thank you from the bottom of our hearts for saving his life. I am telling everyone about this site and I can only pray they listen and get their precious babies off the poison they are unwittingly feeding their pets. Thank you, thank you, thank you Hare Today Gone Tomorrow - please keep up the wonderful work you are doing.
Jade Alley
Anti-aging & Cardiac Improvement
By Marianna on November 26, 2018
Dr. Washington a holistic Vet @ MASH Main St Animal Services, MA suggested I try raw rabbit for my 14 yr old cat companion. A year later, a Kootsue's 15 yr Annual check-up, his overall energy was improved, more alert, more flexible, the heart murmur was barely to be heard, no more throwing up bile all the time, blood work up was all normal. I asked how much raw rabbit should I feed Kootsue, a Snowshoe? Dr. Washington replied, as much as he wants. He eats 2 times a day, about an inch of the plastic tube. A lot. I let the rabbit warm from the frig, sometimes in the microwave for 10 seconds/on the counter, just so it's not cold. Add and sqwish water into it for additional hydration, per Dr. Washington. He's put on 1 pound during the year, which is good for him. So, overall, him happy, his bright shining eyes and purring while sitting on my chest, that's the best reward from good nutrition. Dr, Washington said he gets all the vitamins, minerals and nutrition needed from the raw rabbit. And he runs to me, eagerly asking for rabbit breakfast and dinner. Wishing you and your cat or cats good health and joy. Marianna

Response from Hare Today: Giving meat a warm water bath (more info here https://hare-today.com/raw_food_for_cats) can help entice cats to eat. Never cook bones or microwave. One protein alone does not provide all the vitamins and nutrition needed for a balanced diet. It is recommended to feed 4-5 different proteins over time, while introducing any need protein slow and steady into the diet. Also, cat require a few basic supplements, especially Taurine. We offer the Alnutrin supplement for both boneless and bone in ground meats. Cats should also be supplemented with fish oil for the omega 3 fatty acids.
Love feeding my cats raw!
By Christina on November 18, 2018
I switched to feeding my cats raw food and they are so much healthier! No more hairballs. And always they race to the bowl to eat. Hare today Gone Tomorrow has made it simple with their frozen ground options with bone and organs already in. So happy I found y'all!!!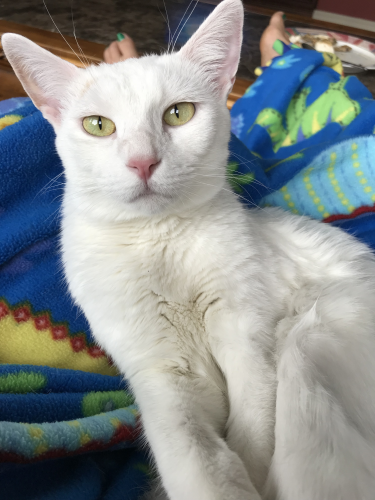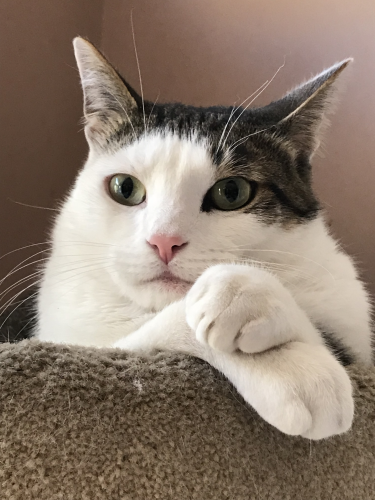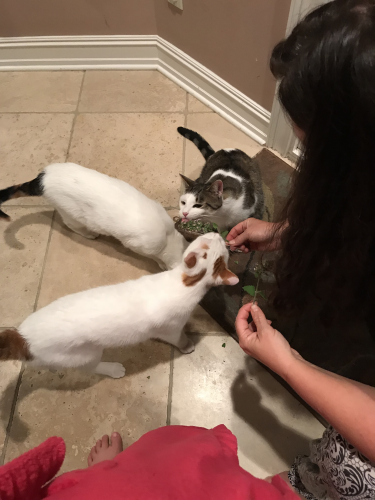 Green lipped mussel powder
By Karen on November 18, 2018
My senior German Shepherd "Sophia" used this on Tracy's recommendation. It helped her move around more easily and she seemed happier and brighter after a little time getting used to it. So grateful for the recommendation!
Recently, I had an occasion to met Tracy ( the owner). She remembered my senior dog Sophia and asked how things where. Unfortunately, she passed after to a long well lived life. Her compassion was so comforting; we shared stories of her "Bob" too, is is over the Rainbow bridge.
Thank you for your recommendations, your kindness and compassion at a difficult time.
Any company can sell products, knowledgeable, caring, dedicated staff is welcoming for our pets. We thank you!
No more bad vet trips
By Sandra on November 6, 2018
Before switching to raw I was constantly at the vet with my kitties. I struggled with their diet being switched to all different kinds of prescription diets only to see the misery on their faces. We picked up Hobbes at one point and he threw up the prescription food, I can hear his belly constantly gurgling. I finally decided to switch to raw and am happy to say it's been 2 years in raw with no belly issues. Their coats are beautiful, eyes bright and teeth clean.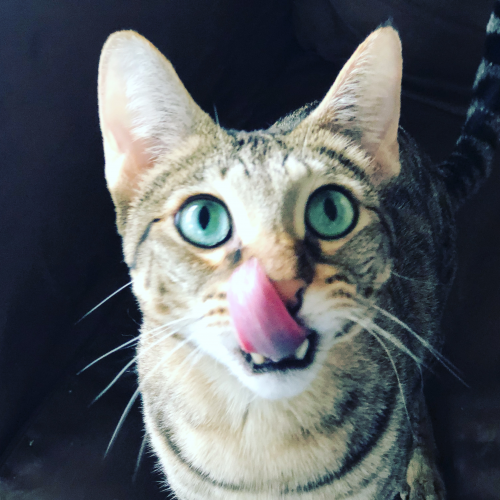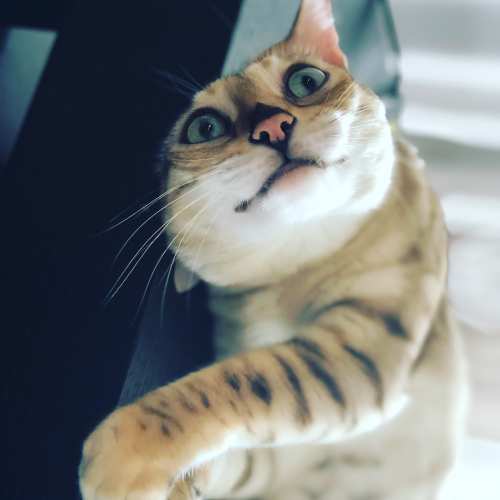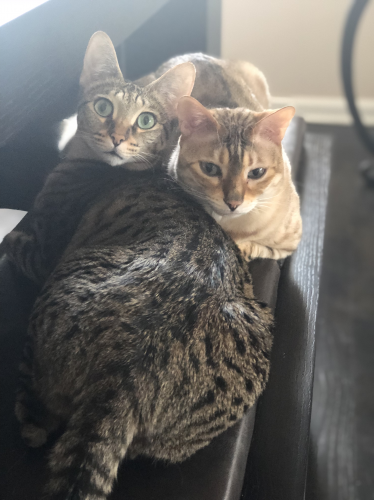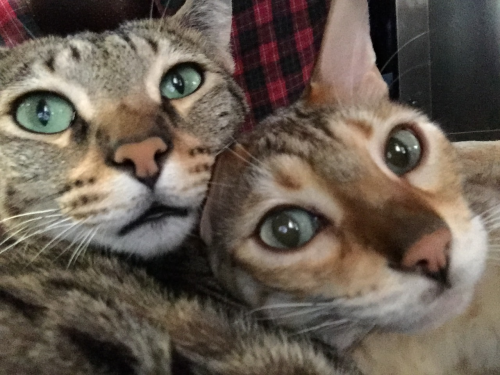 Sheeba
By Jesse on November 6, 2018
Since I have been ordering this product, my dog Sheeba has been eating more and looking healthier.
Thanks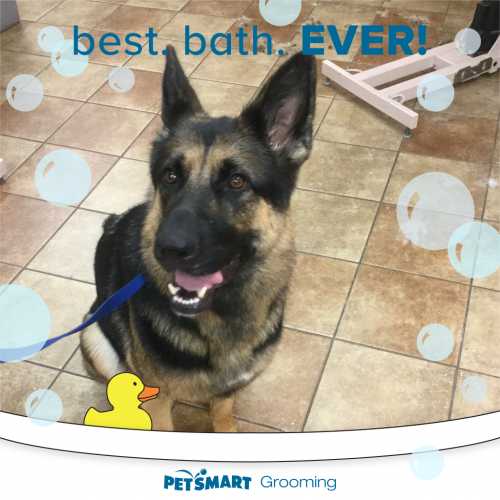 Option!
By Emely on November 1, 2018
I could never find rabbit feet or ears from a affordable price! These are amazing I basically buy them in bulk each time because I know how quickly they'll be gone! I add it to their meals for extra fiber I also fed it as treats, it's just their favorite! I'm also so excited to try other things as duck heads, whole fish, and even whole prey! The shipping can be a bit expensive but my pups love it and you can trust the quality.