Customer Testimonials
Below are testimonials sent in to us from our customers. Please submit your testimonial with a picture of your best friend(s) and we'll place it up here.
You will earn a one-time reward of 100 points that will be added to your account when the picture/testimonial is placed on the website.
Once you are logged in please go to your account page to submit a testimonial.
Variety
By Stefani on September 23, 2023
Love the variety of proteins available here to give my cats a variety. Thank you.
Best decision I ever made
By Tala on September 17, 2023
After battling urinary issues for the first year & a half of my cats' life as well as allergies and skin issues I finally made the decision to switch to raw feedings. Not only is it cheaper then wet food, but I know what is going into my pets' body. Since switching over two years ago the health of both cats has improved significantly! No more urinary flare ups, no more itchy skin & ear infections. My cats' qualities of life have improved immensely. Finding Hare today to source my cats' meat has been the best & easiest thing ever. I cannot be more thankful for Hare today making it so much easier on me to feed my babies a healthy diet that they absolutely love.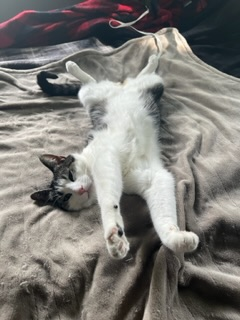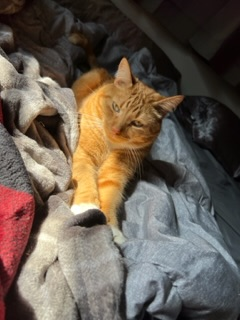 My 5 Kitties love Raw
By Hermia on August 24, 2023
I've been looking for a better raw solution to feed my kitties till I found Hare-today. They love the chicken and turkey most and it has been a few years I can see the shininess of their fur and overall health as a result of not just raw but the quality of them here.
So grateful for Hare Today!
By Allyson on August 13, 2023
After my last cat and best buddy passed from kidney disease, I resolved to do everything possible to ensure all our animals have the best nutrition and chance for a long, healthy life. We made the switch to raw using products from Hare Today (recommended by YouTuber JessCaticles), and we're super pleased. All the cats' coats soon became shinier and healthier. Our elder statesman, 17-yr-old Rocco, is doing well and his kidney values returned to normal. I love all the content and links on the webpage, as well as the information about sourcing. Thanks so much!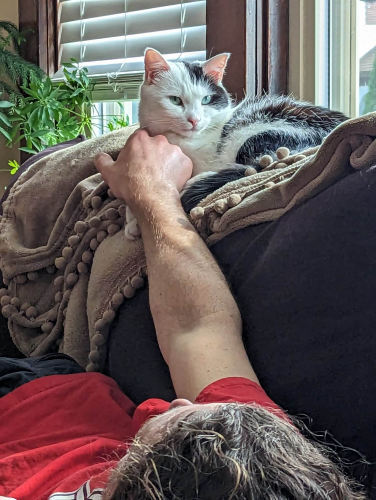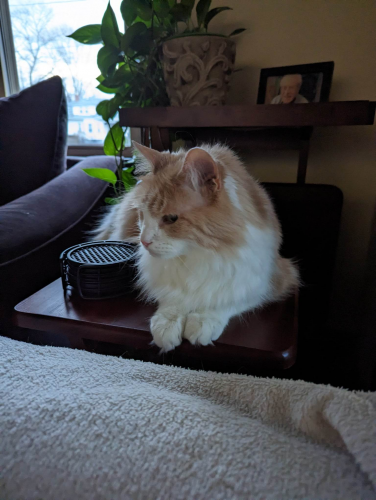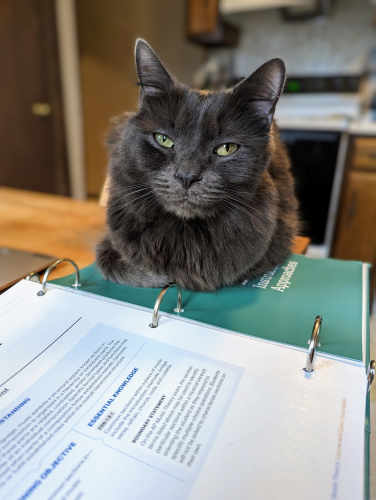 Up with Elk!
By Carol on August 11, 2023
I got elk for the first time in my last order and just got around to using it. Both of our cats are picky eaters and most meals are a challenge to get them to eat. We have used many toppers as an incentive except for elk.😺.. so far, it is a hit! Just hope it continues as i just ordered 3 #'s.
Really appreciate the variety and quality that Hare Today makes available.
Pinkus LOVES baby quail
By Susan on August 10, 2023
Tracey's baby quail always gets the growling going..here is Pinkus playing with his prey.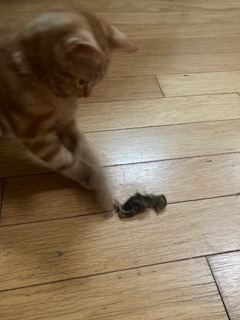 I LOVE HARE TODAY!
By Sheri (The Organic Pet Lady) on July 23, 2023
Hare Today is a great resource for raw food and I highly recommend them! The QUALITY is tops!
They have such a HUGE variety for folks that have animals with special diet issues! We are so inspired by them that we wish to start a raw diet food coop for the NE OHIO area! You should start one in your area!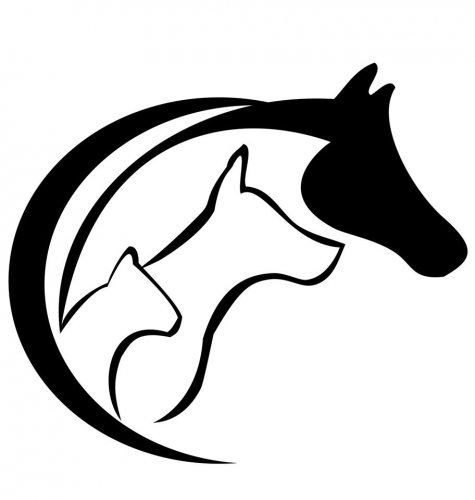 Happy raw-fed pups!
By Diann on July 11, 2023
When the pups realize they're having Hare Today products, they literally leap for joy and race to their feeding "places!" Thank you, Hare Today!
Great products
By Lisa on July 8, 2023
I have been buying my pet" food from Hare Today for over 8 years and it is always great and arrives nicely packed and frozen. My pets love it too!
Kitties Love It!
By Sondra on July 3, 2023
This will be my third order with Hard Today and I'm really happy with the quality of the food and the order processing. They always have a great selection of raw food that comes in sausage-like tubes that are really easy to defrost and prep. The cats have eaten everything I bought so far and look forward to meals. Thanks for making raw feeding easy!