Happy Customer Testimonials
Below are testimonials sent in to us from our satisfied customers. Please submit your testimonial with a picture of your best friend(s) and we'll place it up here.
You will earn a one-time reward of 100 points that will be added to your account when the picture/testimonial is placed on the website.
Once you are logged in please go to your account page to submit a testimonial.
LOVE the selection
By Stacy on July 10, 2018
Our tegu loves the raw whole grinds!
Happy cats!
By Sarah on July 10, 2018
We have been very pleased with the products from Hare Today Gone Tomorrow! The shipping and package was great. The items were still cold. The best part is that they meats are hormone, antibiotic and preservative free!!! Hare Today Gone Tomorrow also has the widest selection of products I've seen anywhere. This helps ensure we can offer a variety of meats for adequate nutrition. The meat/bone/organ ratios are also ideal so I can pair the meat/bone/organ with just the organ to achieve the approximate 80/10/10 ratio of meat/bone/organ. I also can pair the meat/bone/organ of one meat with the organ of another kind of meat to offer more variety. My cats are eager eaters every morning and evening and we've seen improvements in their digestion, coats/shedding, allergies, and even their breath! We'll continue feeding raw and buying from Hare Today Gone Tomorrow!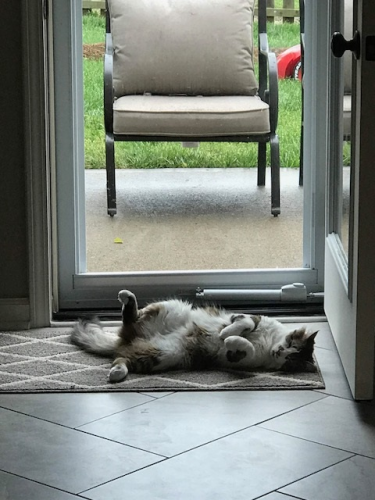 My fur babies love raw
By Amy on July 4, 2018
I have just recently switched to raw. Unsure where to get my proteins, off to google I went. I'm so happy I found Hare today! Great selection of whole or ground proteins and competetive prices! Their ground proteins come in chubs which takes up less space in the freezer than other containers. I would love to see hare today carry whole green tripe..hint hint.
Hare Today, thank you!
By Flor on June 30, 2018
I have been feeding my two adopted kitties raw for almost a year now. When I got them as kittens at the shelter, Audrey was battling an oozy eye that she couldn't open and Missy had nasal congestion that left her sneezing and breathing hard when she tried to play. The vets told me they might have to be on and off medication for life and that this condition was typical for cats adopted from a shelter. But once I got then off the kibble and on to Hare Today food, their conditions cleared up and they are as healthy as can be with lots of energy! No more meds!
Hare Today makes it so easy to feed my kitties without having to use a grinder or buy different products at different stores just to make a complete nutritional meal. I save time and money and my babies are healthy, wins all around! Thanks Hare Today!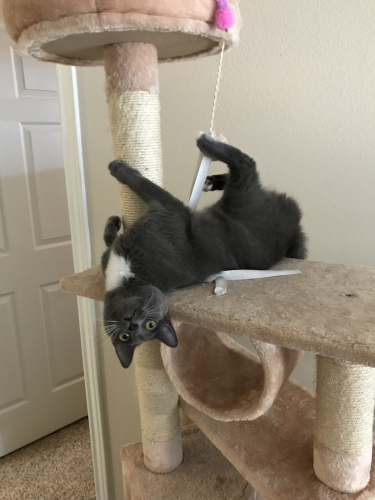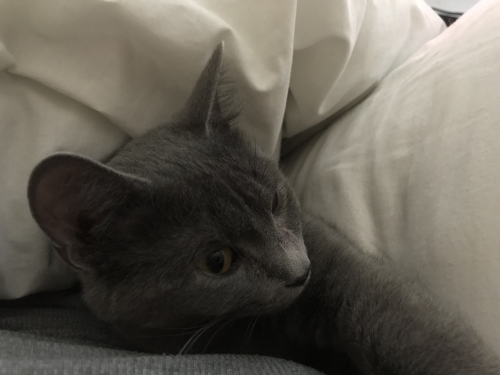 quality food = quality life
By Lorie on June 29, 2018
Since I have switched my 12 year old Sadie to a raw diet she seems to be getting younger! Her coat is darker (less grey), shinier and softer. She doesn't seem to be as stiff when she gets up and is a very happy Labradoodle! The first thing the vet said was stop feeding her raw food! So you want me to cook it I said, no, she wanted me to go back to processed food! Sadie is the proof that quality whole food gives quality of life and no one can tell me different! Thank you for providing us with quality food :)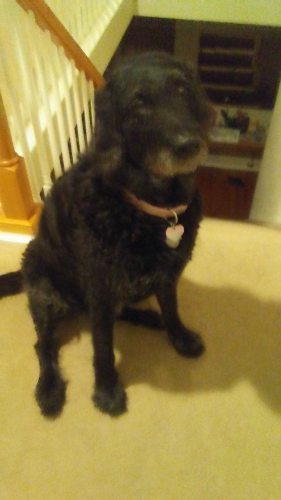 Never too late ...
By Akiko on June 26, 2018
We've switched to Hare Today raw last year in March. After eating commercial wet food for few years, transition was much easier than I thought. Two obvious benefits are ;
1. Weight loss! Both kitties lost weight with raw diet.
2. Improved digestion? When they were eating commercial food , they often "wipe butt" on carpet etc. I don't know it was because soft stool or anal grand? That completely stopped after switching raw.

They just went through blood work and everything came back normal. They will need teeth cleaning - because they've started out from commercial dry food. I am hoping once they go through procedure we can keep much better teeth with raw food. Only wish we were able to switch to raw earlier but ... better late than never :-)

Thank you very much for providing quality food for my furballs!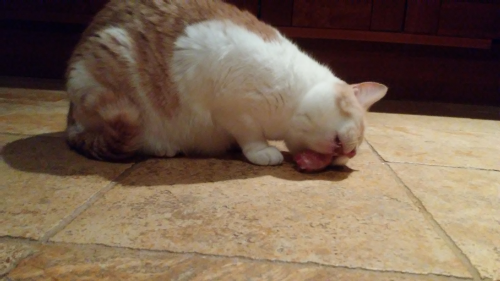 Quality Feeding
By Luis on June 19, 2018
6 months into Raw Feeding and the best thing I've done for my girl. Whiter teeth, shiny, softer coat, and great energy
. When fed kibble I called her for dinner. With Raw Feeding she's excited when she sees her bowl being pulled out; Gets very excited. She was 2 yrs old when we started and I feel confident she is healthier since the switch.
Shout out to Hare-Today for providing high quality food. They help me provide the variety my girl needs in her diet. Also, I'm in driving distance which I'm grateful for.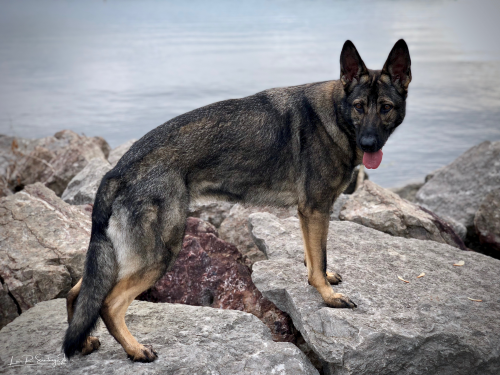 CUPS
By Ellen on June 16, 2018
My yellow lab puppy has enjoyed products from Hare Today since she was 8 weeks old. She adores the baby chicks and mice, and carries them around playing with them before chewing them up and eating them! The duck heads are wonderful also!

Hare Today is a great place to get whole prey for puppies and grown dogs alike. There's nothing else quite like it, and I am so glad Hare Today services this important niche in the overcrowded, poor quality dog food market.

Thank you to Hare Today Gone Tomorrow! Sincerely, Ellen and CUPS (Pittsburgh, PA)
This is my favorite raw feeding store
By Nicole on June 15, 2018
They are fast, efficient, no B.S., they keep a healthy stock, and they communicate if there is any change in your order. They keep a wide selection of proteins, body parts and cuts. They also give you great information on the bone/muscle ratios and the fat and nutrition percentages. I know I can count on them to feed my dog on a regular basis with out worrying they won't ship my order on time or they will run out of items in my order before they ship. They are very professional and they even have a points reward program that we take advantage of. Hands down my favorite place to shop for raw feeding supplies. They make my life so much easier! Thanks Hare Today, for being you!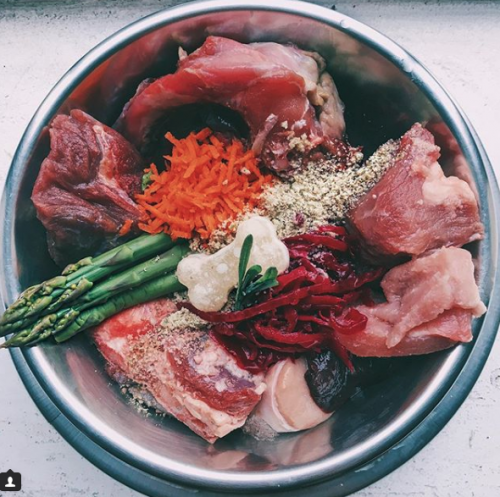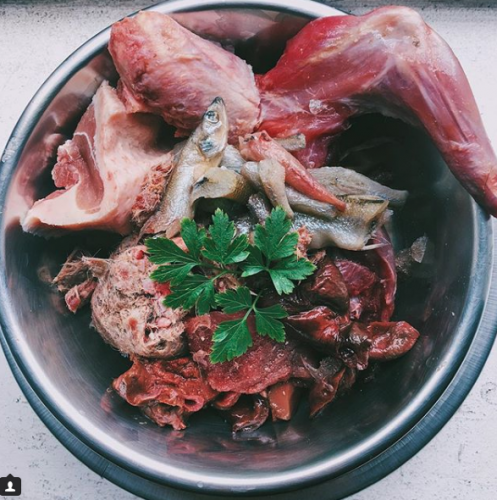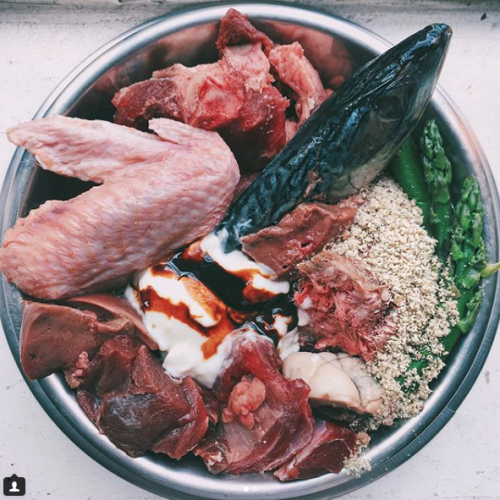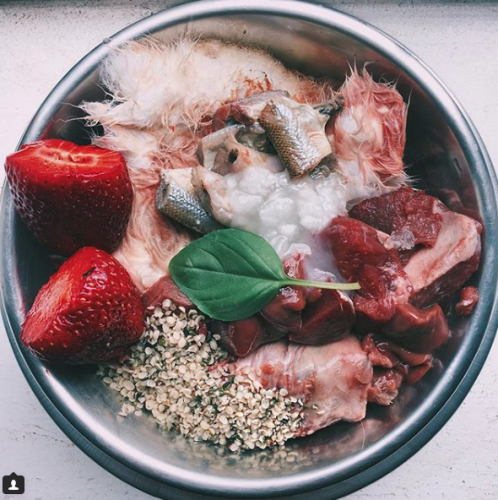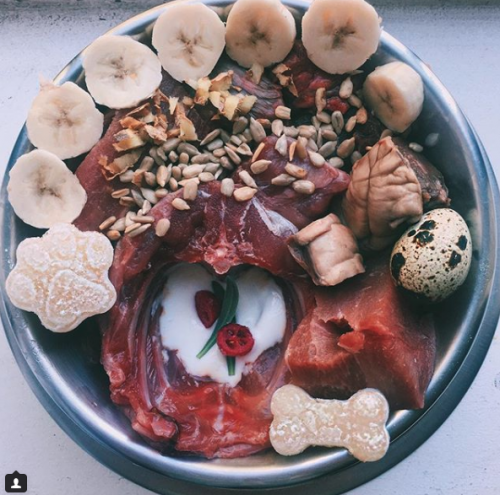 Home Prepared Raw
By George on June 9, 2018
We had started feeding a raw commercial food to my kitten and puppy when we first brought them home. My kitten eyes had gotten so big when she got her first bowl of raw. We were afraid of not getting it right if we prepared it ourselves so it was strictly commercial to begin with until we moved. We were living in the Northwest where commercial raw was easily obtainable in most pet stores. When we moved to the Southeast, it was only on a preorder basis that we could obtain the commercial raw for both of them. It became really difficult when Willow, my cat, could not get her Radcat since the distributor had sold out of the only type she would eat --- Turkey. She was seriously addicted to Rad cat which left me wondering what the heck was in it... So we were forced to take the plunge to making our own raw since the distributor could not keep it in stock and I needed to feed Willow. We actually had to slowly take Willow off the Rad Cat so she would eat the actual prepared raw. We also, at the same time, took the plunge with my dog. We did loads of research beforehand, and I hate to say this, but I trust the "cat" peoples/forums opinion rather than "dog". I gave up on the dog forums/instagram feeds etc., when I read so many conflicting opinions on cooking your own dog food to feeding raw (wow, people can be downright mean to each other on the internet even if they all have one thing in common, loving their animals and trying to feed them the best that they can figure out... and some of their supplements were just downright weird like feeding a dog raspberries or things that are the latest trend that people take as supplements without research on how it may effect the health of your animal. Their dishes looked more like photo shoots for weight conscious magazines then actually something that would fill up a dog for a day. However, the cat forums all had one agreement and that was your company "Hare Today" was the best and most trusted raw supplier. Through the maze of so many conflicting opinions, we are so glad that we found you. I would have never found you except for all the "cat" people. (Thank you so much cat people! Your many years of research lead me to the right place!) Of course, I love your food calculator and experimenting with all your different proteins to find out which ones my dog and cat will love and which ones are not something they want to eat since they are some picky eaters. I feel confident in feeding my dog and cat with your food since I know that (1) its healthy and fresh, (2) all the percentages are there so I can figure out what to add to make it the perfect balance, and (3) my dog and cat love your food and they are healthy and happy!