Customer Testimonials
Below are testimonials sent in to us from our customers. Please submit your testimonial with a picture of your best friend(s) and we'll place it up here.
You will earn a one-time reward of 100 points that will be added to your account when the picture/testimonial is placed on the website.
Once you are logged in please go to your account page to submit a testimonial.
Sahara the fennec fox LOVES bunny rabbit
By Jenny on June 17, 2020
The ground rabbit is her favorite. When I put down her bunny meat ball she devours it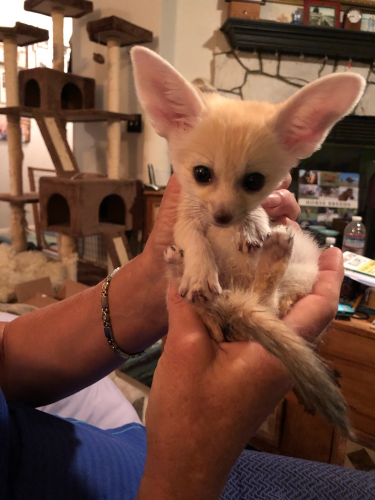 Amazing!
By Cole on May 29, 2020
I was so pleased with my first order, I just put in for my second. As a house hold with snakes and hybrid wild cats who eat whole prey and also Multiple dogs on a raw diet this company is a god sent. It has everything I need for all of my animals and the quality is unparalleled. It's so nice to be able to order from one site instead of having to shop all over and spend a fortune on shipping fees. So very happy this company was recommended to me. My first order came so fast ! Was so impressed with the lighting speed delivery and wonderful customer service! I Look forward to many more orders. Thanks Hare Today!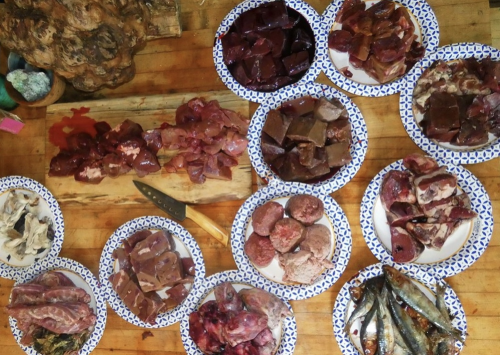 Highly Recommend
By Joan on May 28, 2020
I purchased human grade ground turkey for my dogs in case lots from the local butcher for many years. However, in March, they stopped selling quantity due to COVID-19.

I gave Hare Today a try, purchasing a case of the frozen ground turkey thighs. The order arrived as scheduled, perfectly packed and frozen solid.

The packaging is excellent -- no tears, well labeled, easy to slide the defrosted product out.
.
The turkey presents as well as the human grade. The transition was seamless for the dogs. They love it. Thanks, Hare Today.
Thankful!
By Colleen on May 27, 2020
So far my kitty loves the meat I buy. I love that I can buy it ground and balanced. I purchase the ground meat/organ/bone product but the only thing I wish were different is the packaging. Almost every 5lb tube has rips and wholes in it which makes it a little difficult and more messy when thawing. Other than that I love the product itself and am so Thankful Hare Today exists.

Response from Hare Today:
Cats need a few basic supplements, especially taurine. We offer the Alnutrin supplement for both boneless and bone in ground meats. Cats should also be supplemented with fish oil for the omega 3 fatty acids. Remember, variety is also important in terms of feeding different proteins, goal of 4-5 different proteins, over time, for max nutrition.
Love everything we buy from here!
By Asia on May 21, 2020
My Rottweiler puppy loves everything he gets from Hare-Today. He has been raw fed from 9 weeks when I brought him home, and everyone who sees him always asks what I'm feeding him. I've never had tummy issues, his coat is always shiny, and he loves mixing up different proteins. I can really see a difference raising this guy, when compared to other pups I have had through the years. Hare-Today also has great, fast shipping, everything packages nicely and frozen, arrives in a nice, strong box, neatly organized. The information on the content and ratios makes raw feeding super simple, and the variety of meats is out of this world. I even buy frozen mice and fish here for my caged critters. Love this place!!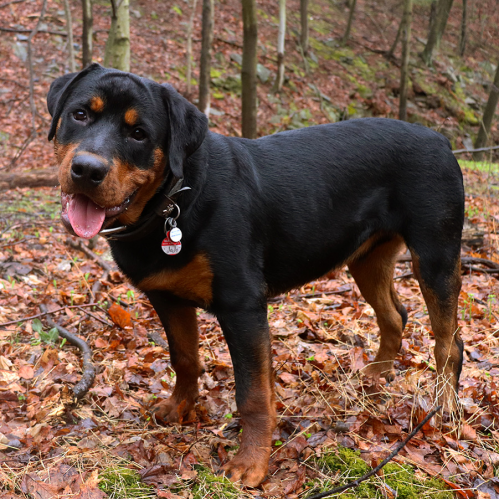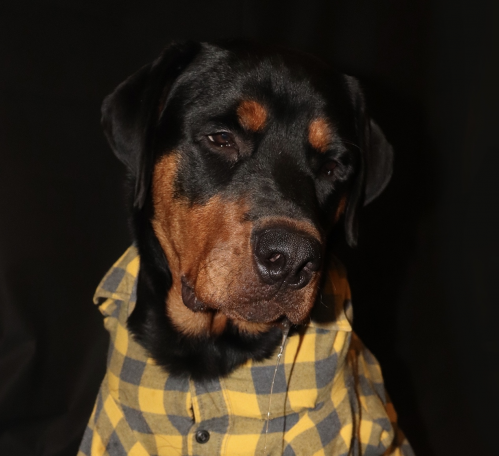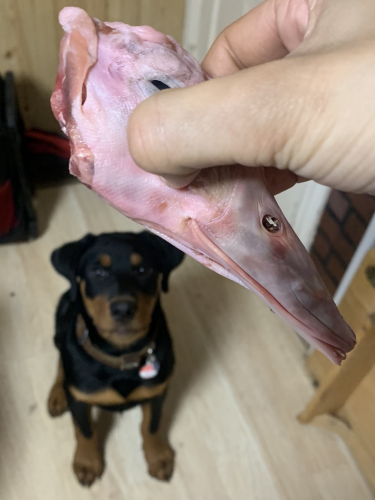 Since 2012
By Khadija Dawn on May 16, 2020
Hello! I have been a very happy client since 2012.
I feed two large breed cats and our GSD. They thrive on the meats from Hare Today. It's absolutely so convenient to get the variety and meet all of your pets needs in one place.

I also feel it's important to support families and farms. Thank you for everything you do at Hare Today.
Shipping
By Brooke on May 14, 2020
I just received my order this evening that had been in transit a day longer than usual (due to the corona virus) through warm and humid temperatures. I was nervous that I would have thawed products, but was relieved when I opened up my box. Hare Today did an awesome job of packing; products were still mostly frozen with just a little bit of condensation/liquid at the bottom of the bags. Very happy!
Love the cat food
By Heather on May 7, 2020
We have 5 beautiful cats that absolutely love being fed raw.Hare today offers swift service and an excellent product.We love how healthy our cats are on the food they receive.
Thank you so much for offering this to pet owners.
Best Raw Foods Provider for Dogs
By Teresa on April 24, 2020
Hare Today is by far the best raw foods provider for dogs that I have found. They offer a wide variety of raw foods, and the food is ground up (including the meat, organs, and bones) To make it very easy for my 16-year-old 14 pound dog to eat. We also order for our 14-year-old pitbull. She can still chew bones, but it does help to have her ground all together from time to time. This company replaces the local supermarkets, which do not offer a variety of foods or a very high-quality meat selection. I was very pleased to discover that they offer a rewards program to help repeat customers save some money. I enjoy receiving their newsletter, which is filled with useful information and more discounts. I would highly recommend this company to my friends and family, as well as strangers. I am looking forward to a long-standing relationship.
Thank You
By Sharon on April 16, 2020
Thank you, thank you, thank you Ashlee and all at Hare Today. I have been a regular customer for over 16 years and I am always so amazed at your wonderful customer service, the ease in ordering, the quick delivery and also the quality of all that I have ordered and fed my pets over the years.

I just wanted to send off a special thank you to Ashlee for taking care of me while I was planning my return to Gibsonia from spending the Month of March in Florida. I took over 60 pounds of frozen product from Hare Today to Florida so that I could make sure that my guy had the Best nutrition possible when we were away. Unfortunately, it left nothing back at home. I did not have access to my home computer where my account information for Hare Today is located so I was really worried about COVID19 and not having food at home. Ashlee went above and beyond to help make sure that I had an abundance of product delivered to my home when I returned.

What a very special lady and a very special company.