Customer Testimonials
Below are testimonials sent in to us from our customers. Please submit your testimonial with a picture of your best friend(s) and we'll place it up here.
You will earn a one-time reward of 100 points that will be added to your account when the picture/testimonial is placed on the website.
Once you are logged in please go to your account page to submit a testimonial.
Two happy and healthy Tonkinese
By Cynthia on July 17, 2021
I thought that I was feeding my Tonks healthy canned and dried food that I purchased from various pet stores. By the time they reached the age of 5, both cats had inflammatory bowel disease. They would vomit after many meals, and they would have diarrhea. Ultrasounds showed that both had inflamed intestines. The vet wanted to put them strictly on a dry, soy diet. By this time I had been researching the raw diet. No way was I putting them on a soy diet! I found Hare Today. I started the transitioning by mixing half raw and half of their favorite Fancy Feast chicken pate...
One went to raw immediately and one took 6 weeks for the entire transition. They are now 8.5 years old and super healthy!! No digestive problems whatsoever! And I paid more for the "prescription" food than the raw from Hare Today! WIN-WIN!!
Lap Dogs Love the Hare
By Desert on July 9, 2021
I have two of the most spoiled lap dogs. Thanks to 'Hare Today' they eat better than I do. The variety that I can get makes it worth having it shipped all the way to California. The customer service is also outstanding.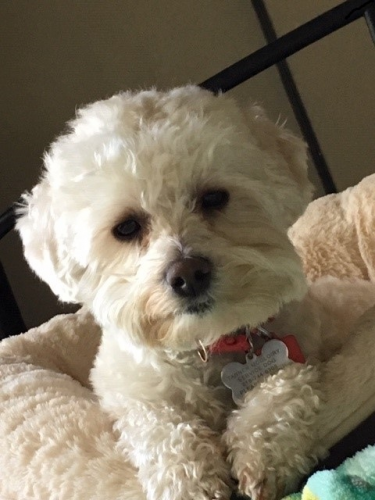 The fabulous five
By Laura on July 6, 2021
Almost 4 years ago, I found Hare Today out of complete frustration while trying to help my cat Ivan. As an older kitten, he turned out to have a sensitive tummy. I tried dozens of cat food, both dry and wet, both prescription and sold at pet stores. Nothing was helping. He would vomit and have very loose stools.

Rather than put him on medications (steroids were mentioned), I decided to give a raw food diet a try thinking that Ivan had little to lose at that point and possibly much to gain.

We tried various proteins but he seemed to settle on rabbit and chicken. He stopped vomiting and his stools improved.

About a year after that we fostered (and eventually adopted) a litter of 4 motherless kittens that were the saddest sacks of fur and bones I'd ever seen in my 48 years of life with cats.

Everest, Taft (after that US President), Sir David Niven (after that actor) and Cupcake have been eating Hare Today offerings since they were kittens. I was very nervous about putting kittens on such a diet as I was unsure about how they would handle a raw food diet.

They all eat chicken, except for Sir David Niven, who will eat nothing but chunks of rabbit (not ground, just the chunks). Everest is probably the most enthusiastic eater and will complain if she does not get her chicken.

Despite being a little sickly when they arrived at our house, they don't have any health issues. They've never even had a kitty cold. Visitors comment on how healthy they look: clear eyes, luxurious coats, plenty of energy.

I attribute much of this to their diet. I'm relieved to have found Hare Today when I did.
The Greatest
By Cheri on July 4, 2021
A few years ago a vet tech turned me on to Hare Today and I haven't fed my two kitteh monsters anything else since. Not only does Hare Today provide an exceptional product but their customer service is legend. I've had shipping issues (a stolen box from my doorstep), questions about the sourcing of some of their meats, and the anxiety of the covid pandemic -through it all, Hare Today has been there, worked with me, and answered any questions I have had.
In addition to the legendary status of the company, the wide variety of meats Hare Today has on offer cured my finicky eater of his finickiness, both boys are incredibly healthy, with at least one comment guaranteed per visit from a vet about how much young than their age they seem.
Finnagan
By Donalee on July 1, 2021
Finnegan is an 8 yr old Maine Coon Cat. He has allergies. I have been feeding him a commercial raw diet, but it doesn't seem to help, and he is on pred.
I decided to try my hand at feeding homemade food for him. The commercial diet was filled with too many veggies and fruit, which has no place in a cat's diet, and I don't know where the meat was obtained or for that fact in what manner.
I have tried the rabbit, which he loves, but need to find another protein he will eat, so he doesn't become allergic to rabbit.
He is now eating goat, and I also bought alpaca, which he liked.
I am so glad to find Hare Today and will continue to purchase .
Thanks!!
IBD Controlled
By Linda on June 26, 2021
Lucky, Boxer, 18 months. Allergies and IBD out of control. A friend from our obedience club has been a customer and shared her Emmy was doing great with the ground beef, organs and bone fine grind for her IBD and allergies. Lucky is now thriving and gained much needed weight. So grateful to find this raw food that doesn't add oils, nuts, carbs or other meats. Also, so happy with the shipping. Even in the hot weather, picking up the order directly from the Fed Ex distribution center, my order is rock solid frozen. This also lowers the shipping costs. We are located in California. Very pleased.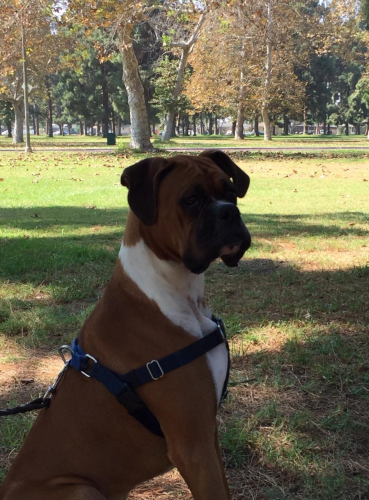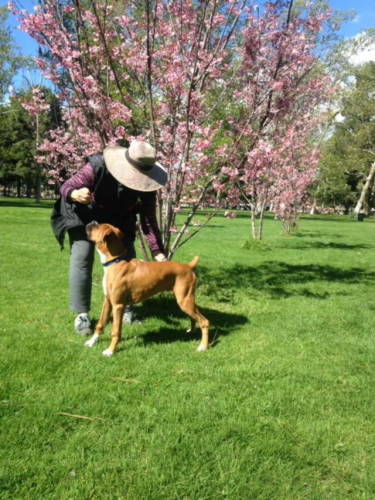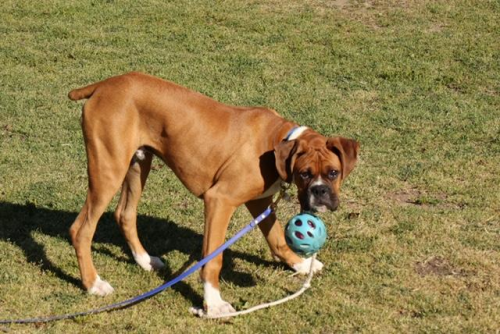 Cured my blocked male cat "David"
By Jeffrey on June 20, 2021
Our cat, David, was diagnosed with crystals in his urine after an emergency room visit for being extremely sick from being blocked at a very young age. It was quite severe. Our vet recommended we switch him to a science diet prescription for urine problems so we did. A few months later we were back in the emergency room and the problem seemed to be getting worse. The vet said we may need to do surgery to correct the problem.

A friend of mine asked if we had ever tried a natural diet. He had used Hare Today for his cats for a long time and heard of a natural diet helping with this issue. I did some research and felt like it was worth a shot to avoid surgery, plus I knew David would love to try all of the great options. There is so much good information to read about, won't repeat it all here - essentially the Science Diet was treating the symptoms and not the underlying problem and it failed miserably. A natural diet should treat the underlying problems and prevent the symptoms David was experiencing.

It has now been three years since we started feeding David an all natural raw diet, exclusively from Hare Today. We have never been to the emergency room again and he is in complete remission from his urinary problems! Our vet still will not get on board with a raw diet, and a specialist we consulted also would not approve.

Dave's favorite foods are Quail, Rabbit, and Duck. I always add extra water to his bowl and he laps all of it up. Hydration is key to preventing

I still cannot believe it worked, but it did. David loves his raw food and even has experienced some additional benefits. We have two cats, Luna is not a fan of raw meat so she eats more traditional cat food. David's coat is so much softer, he sheds less, and his poop (which used to smell rancid) has no smell anymore. He has tons of energy all the time and even thanks us vocally after every meal he finishes!

We owe his life to my friend, and Hare Today, and we could not be more thankful.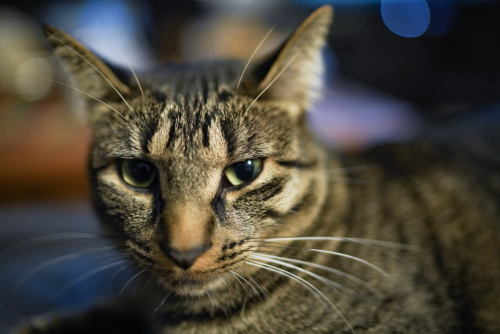 HARE TODAY AMAZING RAW FOOD
By Kyle on June 5, 2021
Our two rescue dogs have been eating a raw diet for the past year. Our rescue English bulldog has overcome skin issues and a healthier coat. The whole carcass option has wonderful health benefits. Ivy, our rescue lab mix just had a full blood work up and everything is perfect. In our opinion ordering from hare-today is so simple, convenient and easy. Thank you hare-today for wide variety of proteins available!
Oscar
By Lindsey on June 5, 2021
Oscar our leaky gut, allergic lovebug loves his rabbit from Hare Today! excellent customer service. items arrive well packaged and cold. Don't know where we'd be without you guys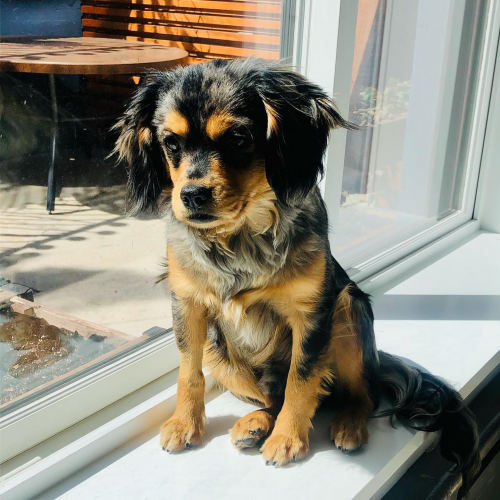 Great products-great variety
By Brenda on May 31, 2021
I started feeding my cats Hare Today raw food 5 or 6 years ago. I have 6 cats and was tired of feeding them canned food and dry kibble that was full of unwanted ingredients. I can't say that my veterinarian was supportive of my choice but I felt it was the right choice for my pets. I have tried a few different brands, ordering from Hare Today is really expensive for me because I have to pay for the express shipping because I live in wyoming. Regardless, I still order from Hare Today because my cats ALWAYS eat it right up. It's Fresh, and really good quality. My pets are worth it!