Happy Customer Testimonials
Below are testimonials sent in to us from our satisfied customers. Please submit your testimonial with a picture of your best friend(s) and we'll place it up here.
You will earn a one-time reward of 100 points that will be added to your account when the picture/testimonial is placed on the website.
Once you are logged in please go to your account page to submit a testimonial.
Amazing!
By samantha on October 21, 2017
Raw feeding has completely changed our lives!
Less vet visits, our dogs looks amazing and they are the softest they've ever been!
I love ordering from you guys!!
Raw is the best thing you can do for your furbabies.
By nikki on October 21, 2017
I was an avid kibble feeder from 2008 to 2017. I started my journey on raw since end of April 2017 after watching a well known documentary about how the pet food industry was deceiving us. I couldn't believe what I saw.

First off the poops have been smaller and less smelly. My girl has a torn ACL that I have been treating with a custom brace and ever since changing her diet she has been able to lose the fat she gained from kibble and has helped her walk much better again.
The tone of both my Chihuahuas has changed dramatically in such a defined way.
No more tear stains for my girl...she used to suffer from that one bad.
No more constant puking from my boy....i always thought it was because of a liver issue he has but now I know better.

I have just added in chicken necks and wings into their diets and that has made such an improvement into their dental. I cant do dental cleanings at the vet for my boy since he is not allowed to be put under.

Everything is just so much easier. I tried many many different brands of dry food and even dehydrated raw but fresh seemed to work the best.
They are much happier at meal time and their personalities have changed greatly as well with loads of energy.

We love you guys! :)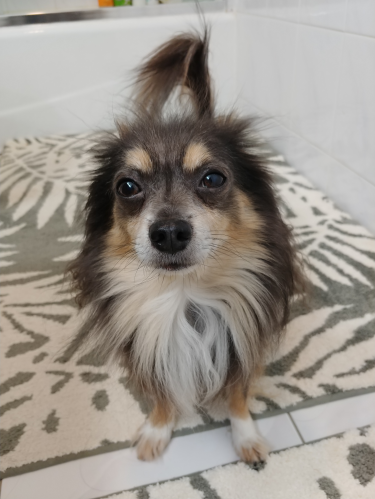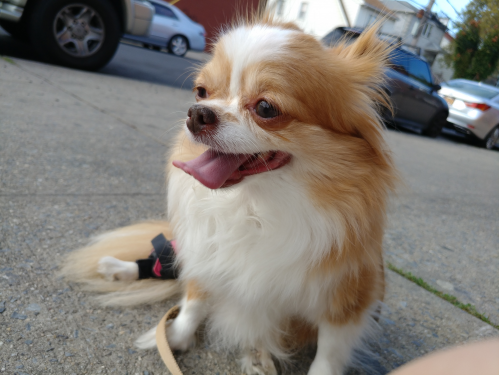 Excellent Health, Longer Life
By Christopher on October 14, 2017
I used to be a feeder of kibble. I tried everything, even the top brands such as Orijen.
My best friend Bruce, a crazy chocolate lab, is very susceptible to bloat on dry food. He can eat rather fast and vomit just as quickly. Ever since we have switched to a raw diet, the fear of bloat has gone away knowing that raw food doesn't expand in the stomach like kibble. His coat is much shinier, teeth are in pristine condition, and his stools are formed and odorless.
There are so many options and varieties to choose from, keeping Bruce's menu expansive and exciting.
Thanks Hare Today for providing optimal nutrition for my best friend Bruce. He enjoys!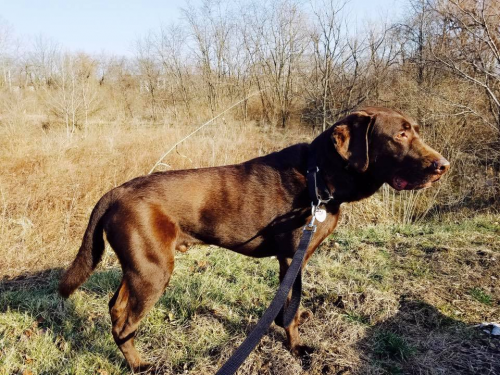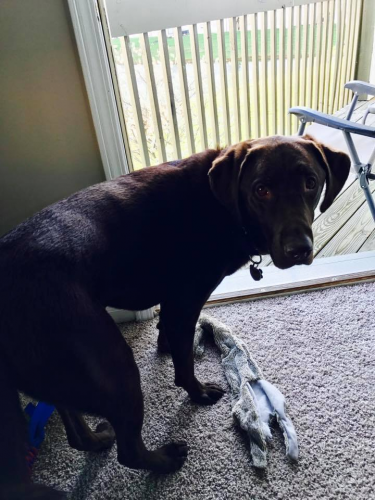 Feline IBS is now controlled!
By Laurie on October 3, 2017
I have a cat with IBS. Poor Jack had chronic diarrhea, and obvious intestinal pain/discomfort. He used to love to be held, but reached a point where he couldn't tolerate it anymore.

I had read somewhere to try switching to raw to help with his IBS. It has made a HUGE difference! Within just a few days of switching him, his dull, clumpy coat became shinier and sleeker, and his weary eyes got brighter. (This is actually true, not just poetic language! LOL I could see a real difference in his expression... he was clearly feeling better.) The diarrhea has lessened, though not abated altogether; his stools are more like pudding than chocolate milk now. (Sorry for the imagery...)

Jack is missing several back teeth (probably also a result of crappy commercial cat food). He looked at me like I was a moron when I tried him on whole, bone-in pieces, so I decided to try him on whole ground (which includes the bones and organs). With his severe IBS, I just didn't feel like I had time to transition him and get him used to gnawing on bones. And he's an old guy, so we'll just do whatever works for him for the duration. =)

After trying several different ways of dealing with his food, here's what seems to work best for us:
1. Line a cookie sheet or jelly roll pan with parchment paper (wax paper will work if that's all you have, but parchment is less likely to tear).
2. Smush and spread the ground meat all the way to the corners/edges of the pan, to about 1/4-inch thickness (like you're making a giant pan cookie, LOL).
3. Use a chef knife (or similar) to cut the meat into a grid. I make the "pieces" about 2x2ish inches. This basically perforates the meat so you can get it apart later. (I use a chef knife because I'm not really cutting and dragging the knife... I'm just pushing it down through the ground meat. A pizza cutter would also work, but you'd have to go back with a knife and extend the cut to the pan sides if you're not using a flat, open cookie sheet.)
4. Put the pan in the freezer, and leave it 'til it's kinda hard. Maybe an hour? I don't really time it. I just come back and check it later. Don't leave it in the freezer so long that it starts to lighten/discolor, or it will change the flavor and your pet may not like it! (Learned that the hard way.)
5. Remove from the freezer and break apart the squares you cut earlier.
6. Put the squares in freezer zip bags, and thaw as needed.

I wish I could afford to feed all my cats raw -- I know it's best for them. Until that day comes, I will do what I can.
New to Hare Today
By Wendy on September 29, 2017
I just this year started feeding raw to my 2 dogs, Abbie, black
German Shepherd mix and Boot, Plott Hound mix. Abbie has been struggling with food allergies for a long time.

Both dogs seemed to absolutely love the raw food from HTGT. I like whole prey and they love it as well. I've been getting the rabbit and duck. Just placed my 2nd order and looking forward to it coming soon. Also, I can buy 2 weeks worth cheaper here than locally at markets.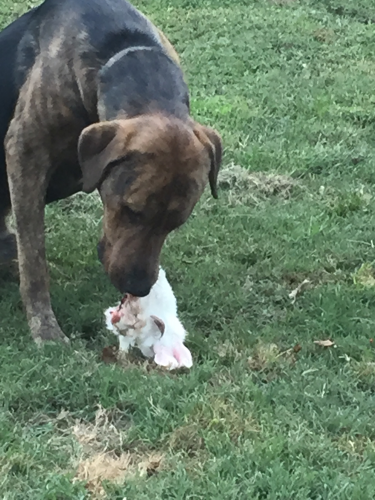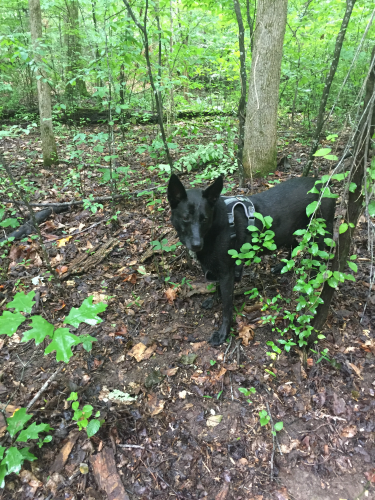 Rabbit - Coarse Ground
By Connie on September 25, 2017
Our 1 year old cat, SweetPea, became addicted to the rabbit and will eat nothing else. We use the coarse ground so as to help keep her teeth clean. It's a bit on the expensive side but our SweetPea's happiness is worth it.
BEST RAW COMPANY!!
By Nancy on September 15, 2017
We have been feeding Hare Today raw for several years now & feel so fortunate to be able to have such a consistently high quality product.

We breed Dobermans & often receive compliments on their excellent health and sound condition...no doubt this has to do with the quality of raw they eat.

In addition that, Tracy and her team provide such excellent customer service. We placed an order in 9/4/17 for delivery to FL. Little did we know that hurricane Irma would be bearing down on FL making delivery impossible. Once the storm had cleared and the order was deemed "damaged", Tracy gave a full refund even though she was not required to do so.

It's rare to find companies that go this extra mile and Kaliber Dobermans truly appreciates this. Thanks Tracy and Team for going the extra mile!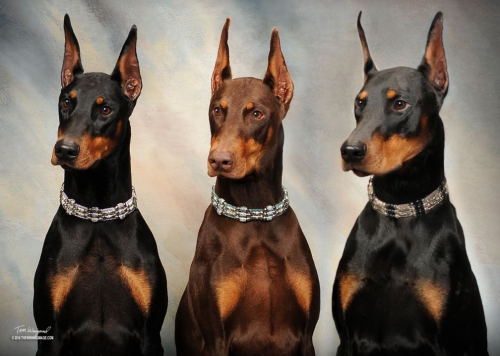 Rabbit
By Keirnan on September 11, 2017
Both of my cats adore Hare Today (fine) ground rabbit (with bones, organs). Neither cat has ever had any issues since birth. They are 5 & 6 years old. Thank you Hare Today, for making this product available, and at such a fair shipping cost.
Very Happy
By Rae on September 10, 2017
The results of feeding a raw food diet are quickly visible in their overall health.
I love Hare Today because their products are top quality and properly balanced for feeding entire meals. I have been using their products for many years and my last Cocker Spaniel lived to be 15 1/2 years old and I currently have a 12 year old that is fed Hare Today exclusively.
I use their ground beef/tripe/bones for her diet and she loves it. I recommend this company to everyone that is either feeding raw or considering it.
We only buy Hare Today!
By Brandon on September 6, 2017
We buy raw for our 3 dachshunds. They love it and it's good for them! We recommend Hare Today today to anyone who asks what we feed. When we first started out, Tracy was always there to answer questions about raw. We had trouble between the fine and coarse grind and Tracy helped answer our questions on what we should get for our dogs (which was fine grind because they picked out the bone in the coarse grind!). We love the prices and love that our dogs love it.