Customer Testimonials
Below are testimonials sent in to us from our customers. Please submit your testimonial with a picture of your best friend(s) and we'll place it up here.
You will earn a one-time reward of 100 points that will be added to your account when the picture/testimonial is placed on the website.
Once you are logged in please go to your account page to submit a testimonial.
only the best
By adam on February 9, 2020
Titus was the name of our Boxer(male), which we found out through his tumors that we had to change his diet. Though veterinarians only prescribed pills and no hope. They even had told us to get pet insurance. We researched and found how raw food to our pets' health was a necessity for a longer, healthier life. In doing research for our beloved puppy, we found much of our lifestyle needed change also. As humans, we don't eat the raw food our self, but Hare Today has given years of life to all of our pets, and given our eyes an opening they needed to truly live healthy.

My wife and I have been to the Veterinarian quite a few times about both of our cats health at he same time as Titus. Gulliver (male) had urinary track problems, and for three years since him being on a raw food diet....NOT ONE!! Zubina (female) is as healthy as could be for her whole life she has always been on raw food diet.

All of our future animals will be given raw food by Hare Today.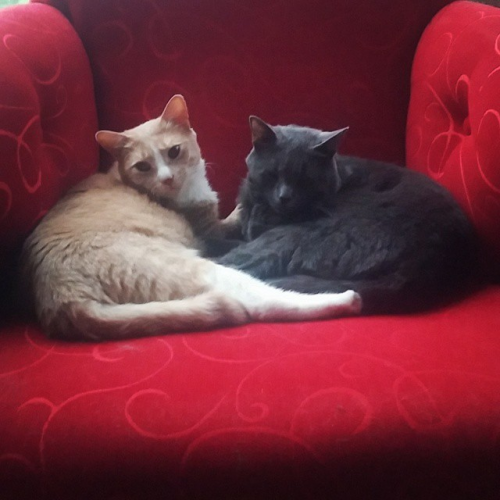 Great Service
By Deborah on February 6, 2020
I have been using Hare Today for about a year now and I have been extremely happy with the quality of the food, the delivery process and the exceptional customer service. My dogs just love their food whereas before they would just pick at it, they are now plate lickers! I highly recommend Hare Today, the quality and service are outstanding.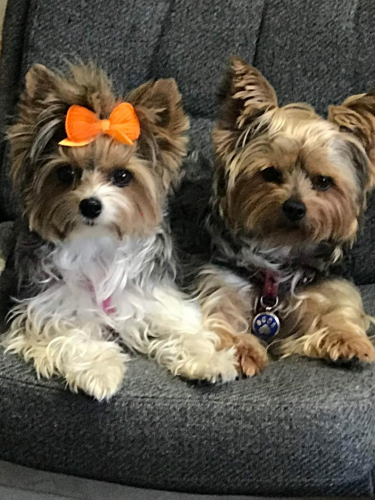 Awesome !!!
By ellis on February 3, 2020
Bet that has been said before and often ! Hare Today called when I placed my order, checking on my address. Gave me the chance to get to know them a little better. Such very fine people ! Offered advice on filling out my box, so shipping would be better. (No pressure at all !!) They made a point to pack and ship my order on Monday as I live so far away. (MT) Everything arrived still frozen and a whole day early ! FedEx sent a email letting me know it was sitting on my porch. (THANKS! I couldn't wait to get home. felt like Christmas !) The meat is so rich in color and scent. Tried my kittys on quail and duck, (both big hits !) love the ground organs. Can't wait to place another order ! Such peace of mind that I have found a company (family) like Hare Today.
My cats loving your freeze dried food
By Mary on February 3, 2020
All of my 3 cats, plus one foster cat, loves your freeze dried food. Their favorites are chicken & turkey. The rabbit didn't appeal to them as much.
They drive me crazy at each meal waiting for it to be dished up.
All bowls are licked clean at every meal.
I have noticed they are more active plus their coats are softer & glossy.
Hoping, in the future you will offer more variety like your frozen raw.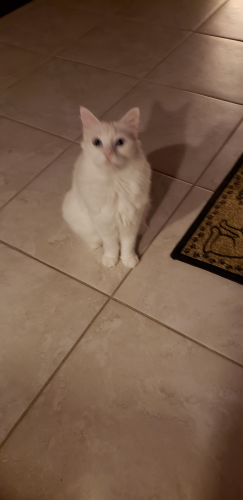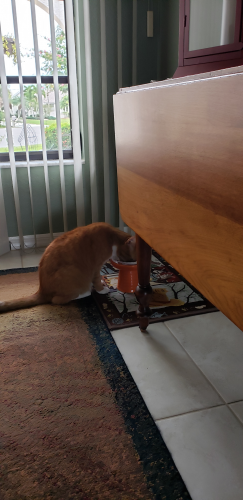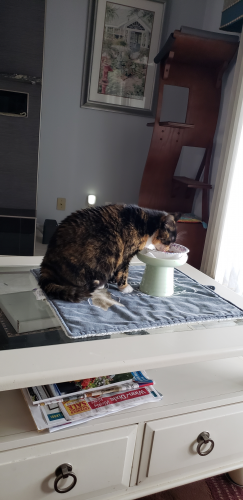 Raw is best!
By Miquela on January 31, 2020
I had a dog whose coat was thin/patchy and his skin was flakey. I had tried all kinds of 'high quality' kibble, grain free, topical remedies, vitamin supplements, fish oil, but nothing helped much, until I tried PMR! Within 2 weeks his coat had visually improved and within a month, he looked great! 6 years on, all of my dogs look great, lean and muscular, and pooper scooper duty is soooo much easier, with tiny little poops!!!!
silky fur
By Janet on January 25, 2020
I started feeding my cat a raw diet in August 2019. I've noticed his fur is softer and silkier. He also doesn't seem to shed as much.
Another thing I've noticed is his poops are smaller and he only has a bowel movement once a day instead of twice and they don't smell.
My cat pied around the house
By Kathy on January 24, 2020
My one cat had trouble with sturite crystals and pied around the house. The vet gave me a prescription for big company diet food to prevent crystals. In looking at the food it had a lot of vegetables in it. I thought the cat would be sick again if fed the prescription food. So I looked up making my own food and using Hare Today raw ingredients plus supplements. Now my cats are doing great. They hardly ever throw up, and their poop does not stink. They only use the litter box. This is the way cats are supposed to eat.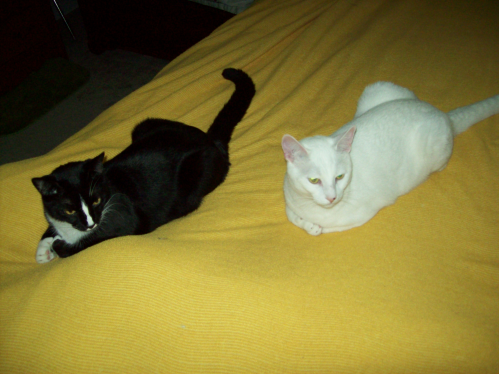 Healthy Home
By Julie on January 18, 2020
When I rescued Kitty she had multiple UTIs and poor digestive health. After switching to a homemade recipe using HareToday's ground rabbit, she's had ZERO issues, her coat is shiny, and she has been much happier being a healthy, well-fed cat! Thank you!
Best Quality Freeze Dried
By Lorie on January 13, 2020
I have been using Freeze Dried Raw for my pups for over a years now, and not only do they flip for it, its pure and natural and good for them. I get multiple comments about their soft shiny coats and overall health. My pups are completely satisfied after eating such high quality foods.
Customer service is top notch and the whole experience each time is perfect.
Thank you for providing such a wonderful option for my fur babies.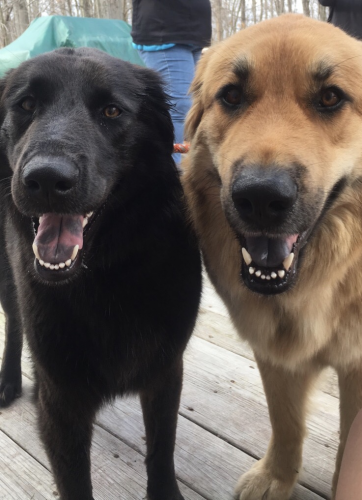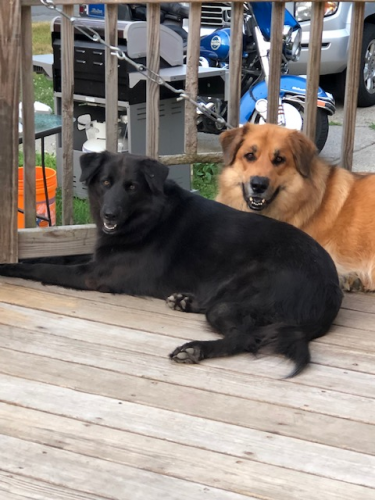 Raw Food is the way to go
By Rosie on January 10, 2020
I always recommend raw food to people that I know. My frenchie is a solid and sturdy boy, and has a great build along with a great coat.

I want the best for my dog and don't want to feed them dry kibbles that aren't even providing your fur babies proper nutrition.

My dog never gets sick of his food - he loves hearing "food time".

I've been feeding him Hare Today since we got him in October 2017.

I also suggest people to come to this page to educate themselves on raw feeding - this is such a great source.