Customer Testimonials
Below are testimonials sent in to us from our customers. Please submit your testimonial with a picture of your best friend(s) and we'll place it up here.
You will earn a one-time reward of 100 points that will be added to your account when the picture/testimonial is placed on the website.
Once you are logged in please go to your account page to submit a testimonial.
Amazing Treats
By Allie on September 15, 2020
I love Hare Today pet treats for my dogs. One of my dogs was diagnosed with cancer 4 months ago so we have changed everything over to completely healthy and raw. I can trust that all the treats we get are nothing but the best! We all look forward to the quick shipping!
Raw Food Made Both Cats & Humans Happy!
By Eiko on September 12, 2020
Ever since I started giving the raw, my cats seem to be happier and they gained weight. One of them was so thin no matter how much he ate when he was eating cans. Once I switched him on raw, he's become a full size adult cat (he was 7 but was unusually small and thin) and he also has more muscle now.

Another good thing was that ever since I switched them on raw, their poo never smells anymore, which is good because it means they're digesting food properly, and also making humans happy because the litter boxes no longer smells. It was a win-win for cats and humans.

At first I was a bit hesitant because I thought doing raw was more work and I needed to be very careful with bacteria. But once I started doing this it wasn't as bad and actually it was much easier than I thought and not as expensive as I thought.

Buying ground raw and prepping them into nuggets was much much easier than I initially thought and it's better for cats. Most things sold at stores including some of the cat food that are on the high end contain fillers and additives, which causes issues with cats' digestive system. My 2 other cats already have digestive problems after feeding varieties of Wellness grain-free over 10 years. I didn't want the same thing happening to the other younger cats, so I was fairly determined to switch to raw.

I was a bit worried at first if my cats would be interested in eating raw because they never ate commercial raw nuggets, but I was completely wrong. My 2 male cats love raw. I think their favorite is ground venison with beef and beef bones and I add ground beef organs to balance the ratio. They also love whole carcass rabbit. Knowing that ground raw does not contain any additives or anything artificial, gives me peace and I'm very glad that I switched two of my cats to ground raw. Highly recommended!
I'm a believer!
By Maia on September 9, 2020
If you're like most pet owners on this site, you care deeply about the health of your loved ones. I have tried to give my two cats, one 4 year old and one 8 year old, the healthiest and most wholesome life possible. I did my research on the best pet food I could afford, and fell for the sophisticated marketing of both wet and dry cat food. Yet, one cat kept vomiting with no discernable cause.
Since I've switched to raw food, they are happier, healthier, and the claims of less waste/less smell are surprisingly true! I couldn't believe it! My 8 year old is running around like a kitten again!
I'm so pleased with the packaging/insulation of the delivery. My food arrived still frozen despite being shipped states away and taking three days to arrive. Hare Today has made a customer for life, and I've told all my pet owner friends about the benefits of raw food. I can't express how much joy I feel giving the best life possible to my two shelter gals. Not to mention -- the bones are keeping my 8 year old's teeth healthy. Thank you, Hare Today!
Stripey
By chris on September 2, 2020
Stripey lived in a feral colony for many years next to our apartments. We developed a bond with him while feeding the colony. This past year he began to look haggard and thin. We decided to take him home to nuture him back to health. After 12 teeth were removed along with a mouth tumor we decided to put him on a raw diet to bring him back to the healthy fit cat we had known. 2 months later he looks and acts like his old self. We thought, rightfully so that investing in the right diet would not only save on vet bills but also transforming him into a healthy cat who has many more years of life.!
SATISFIED CUSTOMER..ME AND MY PUPS!
By Deirdre on August 29, 2020
Ordered a full box but worried because it is summer and shipping frozen food afraid it would thaw. I made sure the box was full to help keep everything snug. When it arrived everthing was packaged carefully and all was frozen!! Summer heat didn't have a chance to get to it!! Will order without worry again. But again, as they suggest, order a full box.
So pleased with experience
By Meg on August 23, 2020
When we decided to start feeding our pups raw, our vet recommended Hare Today and we were SO happy to have this available. Our pups LOVE their food, and get especially excited when we open the freezer...they have tried numerous natural treats and love them all, especially duck and chicken feet! Thanks so much for supplying us with healthy food and treats and taking such care of the packaging!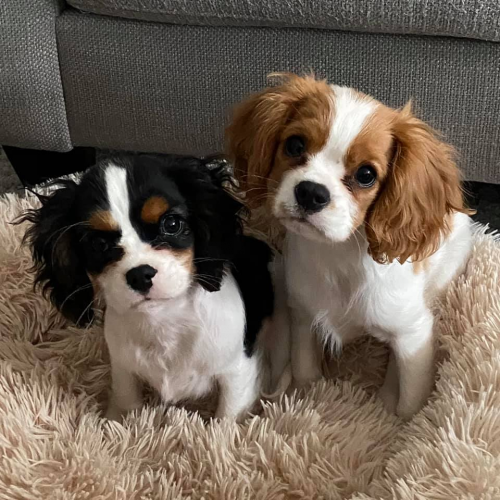 Maggie Loves Hare Today
By Deanna on August 23, 2020
Maggie, my Westie is getting up in age. Her coat as well as her spirit was getting a bit dull. She has been on Hare Today food for almost two years. She loves the food and her coat is beautiful.
Ferrets
By Heather on July 27, 2020
My ferrets love this food, most prefer the chicken. I'm hoping to have them on full raw eventually.
Couldn't Be Happier
By Psalm on July 23, 2020
We changed my two female ferrets (them in the pictures) from kibble to raw diet and were having such a difficult time finding the meat we needed to provide them a balanced diet. It was a god send finding Hare Today. They have such high quality meats and came to us in perfect condition. Makes meal prepping so easy when I can get everything I need from the same source. Now my girls are healthier. Their coats are softer, their teeth are cleaner, they are both excellent weights, and they have SO MUCH ENERGY. I will be a frequent customer from now on. Thank you so much!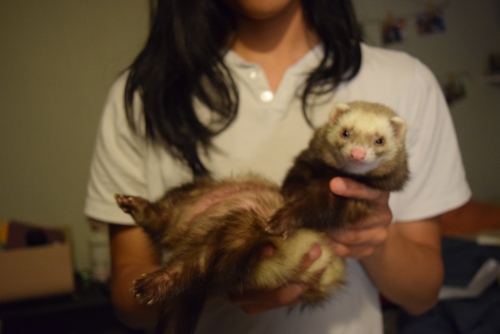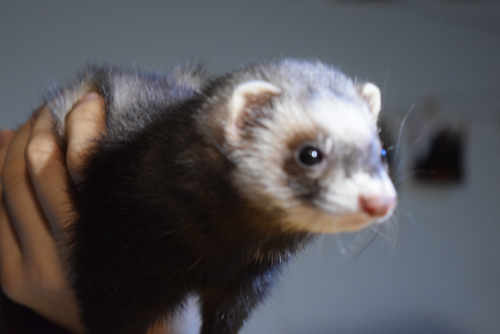 Very digestable and appetizing
By LYDIE on July 19, 2020
My 14 year old cat recently began have digestion issues and was diagnosed with high T4 levels symptomatic of thyroid disease. After researching, I decided to switch her to raw meat diet to try to resolve the issue naturally. It has been over a month and she has only had one vomiting issue. She took to eating raw meat right away. I love that the meats contain the complete animal, something I was unable to find at the grocery store, and the packages are easy to divide into portions. The prices are reasonable, and delivery is good. I will definitely be reordering.