Happy Customer Testimonials
Below are testimonials sent in to us from our satisfied customers. Please submit your testimonial with a picture of your best friend(s) and we'll place it up here.
You will earn a one-time reward of 100 points that will be added to your account when the picture/testimonial is placed on the website.
Once you are logged in please go to your account page to submit a testimonial.
Raw Feeding and CKD
By Chessa on August 6, 2017
We've been feeding our 4 cats raw food for the past 2 years, switching over from high quality canned. We've always seen great results with raw, but I didn't see how amazing it was until now.

Several months ago, my 4 year old cat was diagnosed with Chronic Kidney Disease (CKD), due to unknown causes. She was a rescue, so her past is pretty much unknown. Anyway, because cats with CKD can have issues processing phosphorus, we put her on a high quality canned diet until I could do some more research on raw and CKD. She became fairly listless, and her blood and urine values were not great. We thought it was her rapidly going down hill, and were preparing for the worst.

I immediately put her back onto raw food, and within 2 days she's become incredibly active (even playing!), happy, her fur quality is better, her breath smells better, and she's overall in better shape. We're waiting for her next round of blood work, but I have no doubt that she will have good results!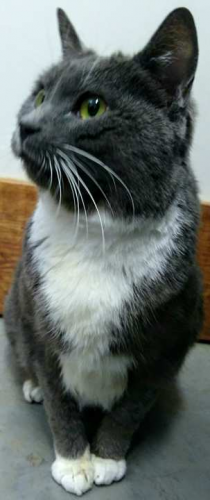 It started with one, and ended with six
By Sarah on August 3, 2017
Our journey to raw started with a little senior rescue chihuahua I adopted who was dumped at an animal control facility. Chloe-Rose had a number of health issues, the most obvious being excessive itching and alopecia.

Conventional vets suggested steroid therapy, which I was unwilling to do - and so began our research into diet and nutritional options to build up Chlo's immune system.

Long story short, that was over a year and a half ago - and now everyone BUT Chloe-Rose (longer story) is on raw...four other dogs and my two cats.

I can't say enough about Tracy and how grateful I've been to her guidance, knowledge and support she's offered all along the way...and never once without any caveat to buy from Hare Today.
It was just the obvious choice! I simply want to provide the best nutritional foundation I can for my animal family towards the best quality of life I can provide. Trust me when I say I take it seriously, because I've been vegetarian for over 30 years, so purchasing ground up animals that would have otherwise had names in my world was not a decision made lightly...but one that has not come with regret.

I feel better knowing the animals who have given their lives to feed my crew lived decent quality lives, not in a factory or pumped full of hormones and other garbage. I thank them for their lives, and my crew thanks them as well.

We ALL thank Tracy for her dedication, continual support and information sharing, and overall commitment to the health and longevity of our animal families.

Thank you, Tracy, and everyone at Hare Today. We are healthy and grateful!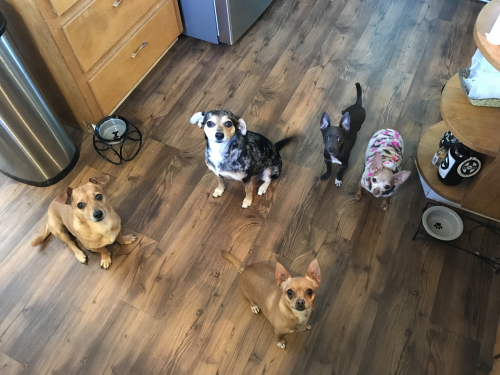 The Best Diet for My Best Friend
By Arik on July 29, 2017
In the USA ferrets have a tragically short lifespan (6 to 8 years), which can be most directly attributed to early neutering, poor genetics, and poor diets. One of those things I knew I could fix even before I got ferrets was the diet. I started my research, and spent years absorbing as much information as possible to learn what I could do to give my pets the best chance to thrive. All of my research led me to one conclusion: the ultimate diet is one based on the biology of the animal. In this case the animal in question being an obligate carnivore- something that can only digest and gain nourishment from real, raw meat. Shortly after I brought my sweet little Kaijū home he was 100% switched to an all-raw diet. Due to finances I was stuck to a franken-prey diet for the past 7 months. Finally having a full time job, I decided to upgrade to the best diet around- whole prey. Since starting Kaijū's whole prey diet I would not switch it for the world. It is wonderful for me to see him eat because I know that it is providing him with real nourishment. You can see it in how shiny and plush his coat is, how active he is, and, yes, how good he smells. What's more is I see that he really, really enjoys his food. When it's meal time he gets so excited and bounces around. As soon as it hits the bowl he dives in.

Even though he's under a year old, there is already a substantial difference between Kaijū and another ferret his age fed kibble. Kaijū just looks overall more healthy, more robust, and happier. His teeth are pearly white, solid, without any sign or wear or plaque build up. Seeing my baby boy as healthy as can be is my joy in life, and I know he wouldn't be this healthy and happy if it weren't for his diet.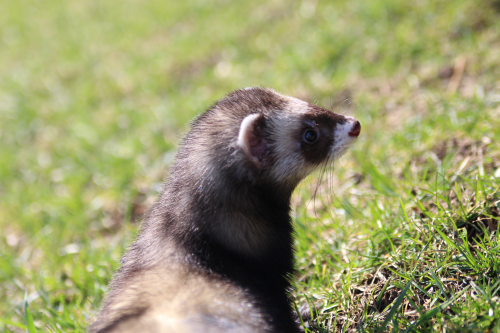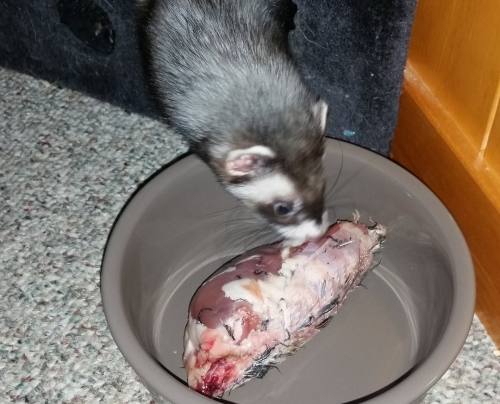 Love this company!
By Alicia on July 26, 2017
My dogs are so much happier as their digestive issues are no longer a problem and their temperament is much calmer. They have no arguments when it comes to feeding time. I feel much more in touch with my dogs physiology and it has helped me to pay more attention to mine!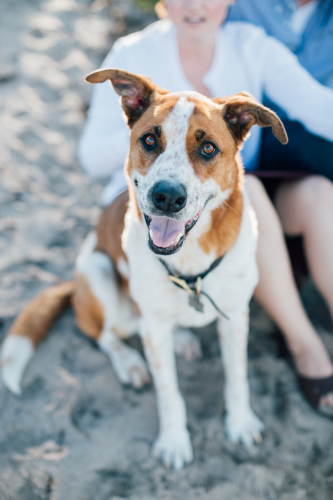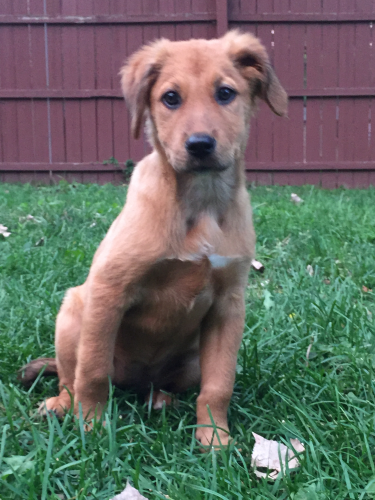 Rabbit rabbit rabbit
By Sue on July 19, 2017
First time eatting whole rabbit and my Serval kitten Khalissi won't even share it with her sister.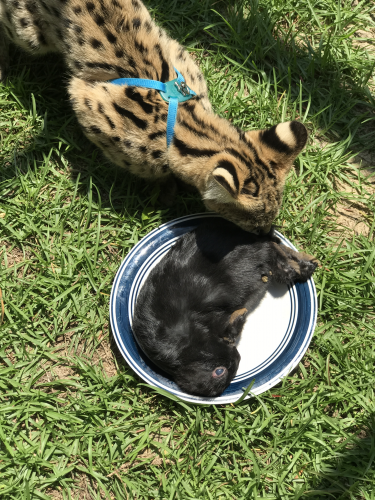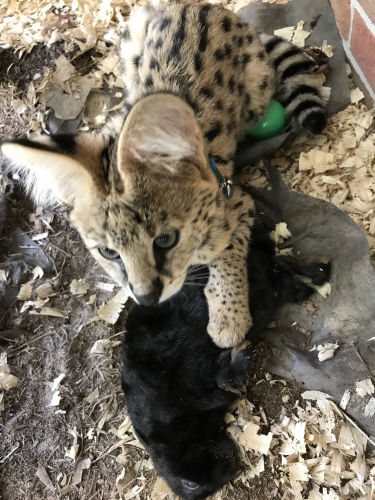 Kitties love their raw food!
By Megan on July 17, 2017
My cats love this raw food, I can definitely tell the difference in the way they get frisky after eating. Their poop doesn't smell nearly as bad and they clearly thrive on it.

The product always arrives on time and usually frozen solid, though on the rare occasion it's slightly thawed, it's actually easier to thaw and portion it out to freeze the rest. Mine prefer the rabbit, Guinea pig, quail, and mouse, but after time and mixing they will eat any of it.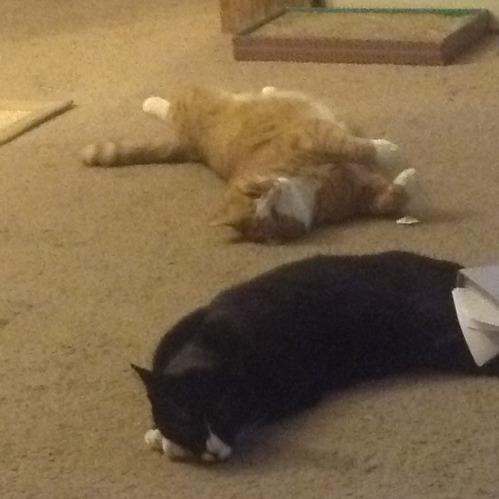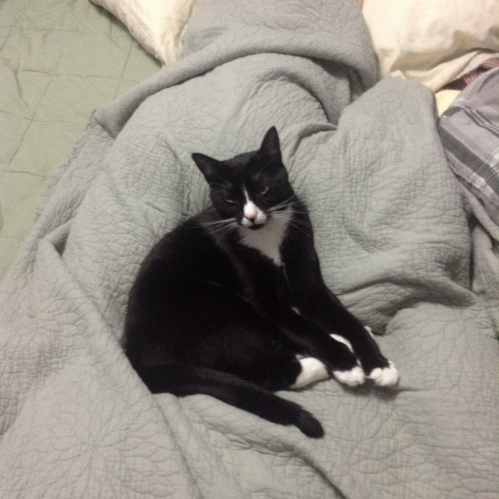 Healthy and Happy Cats!
By Jennifer on July 16, 2017
Both of my cats, Ollie 7 y.o. and Kitty 6 y.o. have been eating raw food for most of their lives. They are happy, healthy, vibrant and beautiful. Their coats shine every day. Everyone that visits our house are amazed that the litter box does not smell (from the raw food diet!)

7 years ago my boyfriend's cat, Suka, developed kidney stones and a urinary tract infection at the age of 3. It was painful to watch him unable to pee. When I discovered that dry kibble can cause this, I researched and found the raw food diet. I had to talk him into letting me transition Suka to this new diet. As soon as he transitioned to raw food, he healed completely and has been healthy for the past 7 years.

When I started feeding raw food to the cats, I ground whole animals from scratch. That was a lot of WORK! When I found Hare Today, my life got much easier! They offer such a wide variety of healthy meat for our carnivorous friends.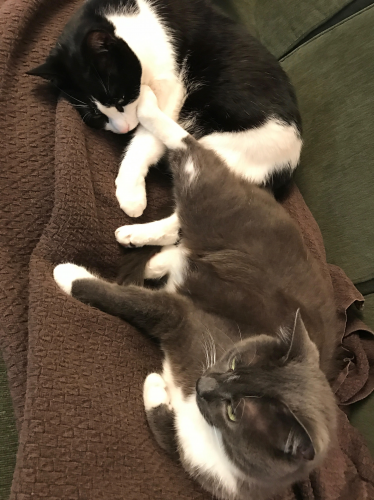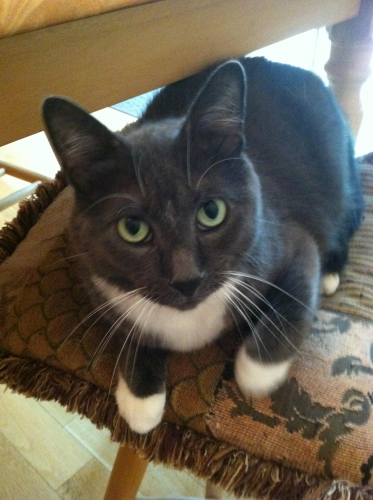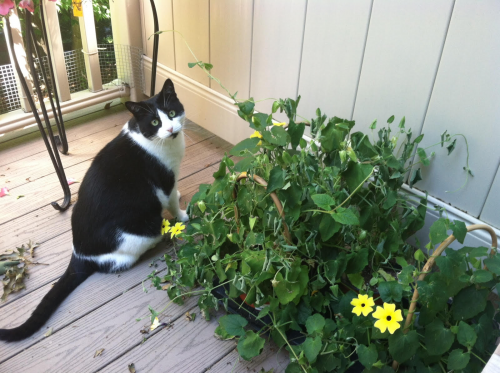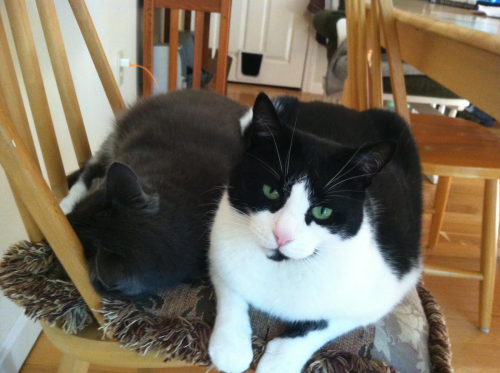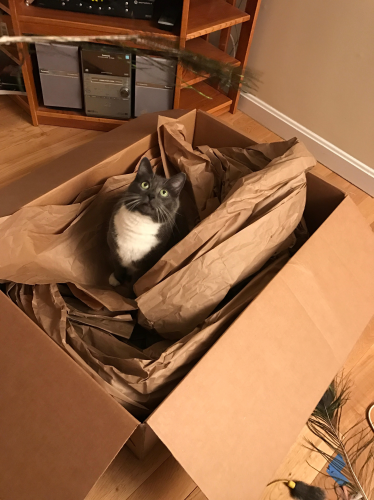 Macie
By Amy on July 11, 2017
Macie had a ton of allergies. Even though we fed homemade dog food, she still chewed her paws and had ear issues. Since switching over to raw, she has improved so much and it was instant! That surprised me. I love watching her chew on a meaty bone. It just seems right.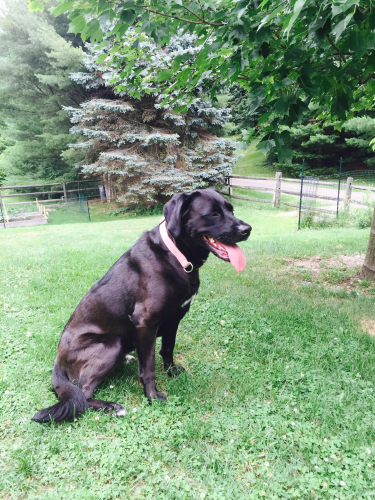 Great quality!
By Victoria on July 9, 2017
We've been using Hare Today for whole prey rabbit. Our staffie has horrible allergies that we can't get to the bottom of. We finally heard rabbit might help, and Hare Today has an awesome price on the whole prey. And huge rabbits too! Our little dachshund loves the quail chicks, too!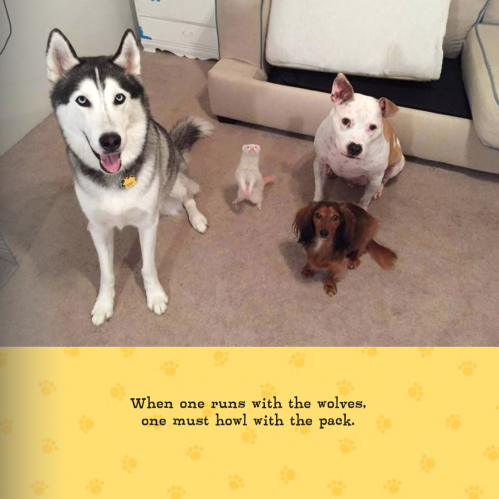 Bless Y'all
By B. Gayle on July 9, 2017
Thank you SO much for offering such wonderful life-saving food! Grace, my papillon is now 13. She loves her rabbit food and she has SO many allergies that it's all she can eat.

Many blessings for keeping my dog alive and healthy all these years! We could not do it without Hare Today!