Happy Customer Testimonials
Below are testimonials sent in to us from our satisfied customers. Please submit your testimonial with a picture of your best friend(s) and we'll place it up here.
You will earn a one-time reward of 100 points that will be added to your account when the picture/testimonial is placed on the website.
Once you are logged in please go to your account page to submit a testimonial.
Raw saved my boy!
By Jennifer on May 19, 2018
My 9 year old dog had a slew of health issues, most particularly IMHA which is a deadly form of Hemolytic anemia. I spent $13,000 on medications, internal specialists and driving to various veterinarians and vet hospitals states away in 3 months. Against many veterinary advisories, I switched Nico to raw. I always thought I had him on the best food out there but it was all crap and had no hydration. Sourcing products was the most difficult part until I was directed to hare today!
Nico is happy, healthy, no longer anemic and med free!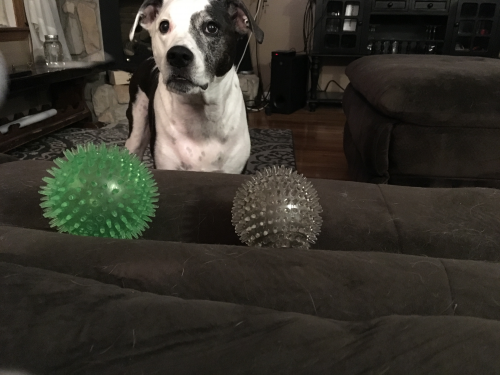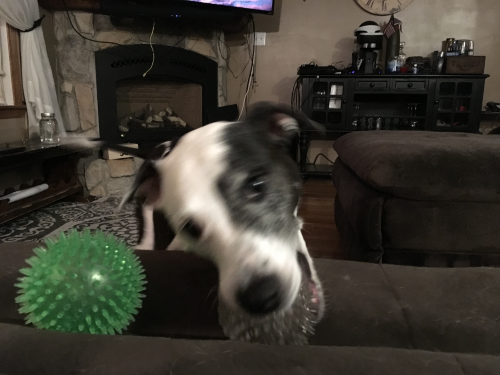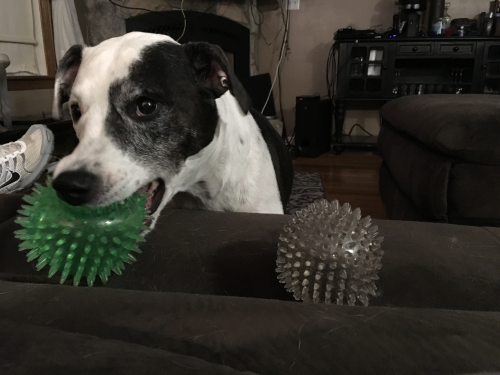 Great Company!!
By Caryn on May 16, 2018
Am very happy with this company and the food purchased for my German Shepherd. She loves her meals, her coat is shiny like it was when she was a puppy and her bad breath is gone! I have used other raw suppliers and none of them ship as quickly as this one. I love having the printed packing slip too. Just got a new German Shepherd puppy and can't wait to start her on raw as well!!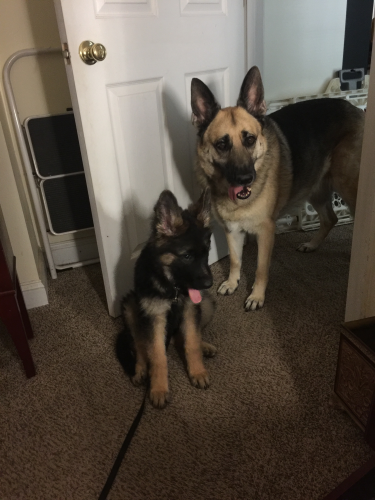 Beef Marrow Bones!
By Lisa on May 10, 2018
Just great! Medium size is perfect for my German Shepherd. Keeps her busy for 4 plus hours, she eats just about the whole thing including some of the bone, they are so fresh. She actually knows when it is time for her to get one. Reorder all the time, highly recommend them.
Why I Switched to Raw Feeding
By Jennifer on May 10, 2018
I brought my beautiful German Shepherd home at just 6 weeks old and it was love at first sight. This boy captured my heart from the very first moment I laid eyes on him!
I had always fed my previous dogs expensive, "top of the line" brands of kibble, and it was no different for Charlie. He ate pretty well, but never seemed overly excited about what was in his bowl. He was, however, growing very fast and thriving. When Charlie was 4 1/2 months old, we boarded him for the first time for 2 nights while we moved our daughter into her college dorm. Less than a week later, I knew that something was very wrong. Thick, green mucous was coming out of his nose and he coughing so hard it sounded like a goose honking. I rushed him to the emergency vet and Charlie was diagnosed with a life-threatening case of pneumonia. It was a very scary time for me. Charlie spent 7 days in ICU, and when he was well enough to go home had lost 16 pounds. The only thing he had eaten while he was hospitalized was a few jars of baby food. Over the next week, I tried everything I could think of to get my boy well. He had no energy, and spent most of the day sleeping. I had to spoon feed him baby food to get some calories in him and did the same with spoonfuls of water to keep him hydrated. He refused kibble completely, no matter how I tried to make it seem more appealing. I knew he couldn't survive on baby food so I started doing some research. This is when I first learned about raw diets. I've have had 8 dogs in my adult life and had never heard of it. I admit - when I first read about it, it sounded weird. No one I knew had ever fed their dogs anything other than kibble; but as I watched my 5 month old puppy wasting away, I knew I had to do something. I spent countless hours over the next week doing nothing but research on this diet, trying to educate myself as much as possible so I didn't make any mistakes. I spoke with the owner of a local natural pet store who fed her dog a commercial raw diet. She talked with me for almost 2 hours and gave me some samples to give Charlie to try as well as a turkey neck. That night I gave Charlie his first raw meal and he ate the entire patty in 30 seconds. I couldn't believe it! This dog had been spoon fed for almost 2 weeks with zero interest in food up until that point. It was then that I was 100% convinced that raw feeding was the right solution. I continued with the commercial raw patties for about a month while I continued to research and educate myself on raw feeding. When I finally had enough confidence that I could plan a balanced menu, I placed my first order and starting preparing Charlie's meals myself. The difference in Charlie's health was noticeable immediately. He was soon back to his old, happy self and gained all of the weight he had lost quickly. Charlie is now a year old and nothing makes him happier than meal time. Raw feeding completely changed his life and I am so happy I made the switch!
Thanks for such great service!
By Lisa on May 7, 2018
Got my first order, and I have to say I am so impressed! From the quality of the meat to the care with the packaging, I'm blown away. You are now my favorite source for my fur babies! Thank you!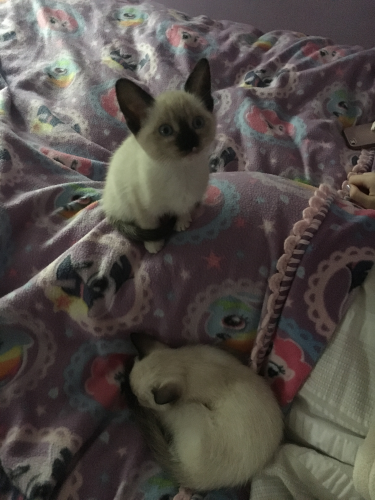 Great stuff!
By Michael on May 7, 2018
We switched to raw food with our newest puppy being brought into the house, a young boxer. We noticed a huge difference in shedding and the poop smell and size by going raw. Hardly any shedding at all and her poop is MUCH smaller.
Raw fed beauties
By Jennifer on May 7, 2018
I've had cats most of my life, but didn't realize until recently that I had been feeding them horribly wrong. Learning about cats' nutritional needs and how feeding kibble contributes to so many of cats' chronic health problems was eye opening for me. Feeding our 3 cats a species appropriate diet based on raw meat has changed how I understand cats should look and behave. Our cats do not throw up, hardly shed, and have the shiniest, softest coats. They have tons of energy and are much more interactive and engaging! Hare Today makes feeding high quality raw food very easy!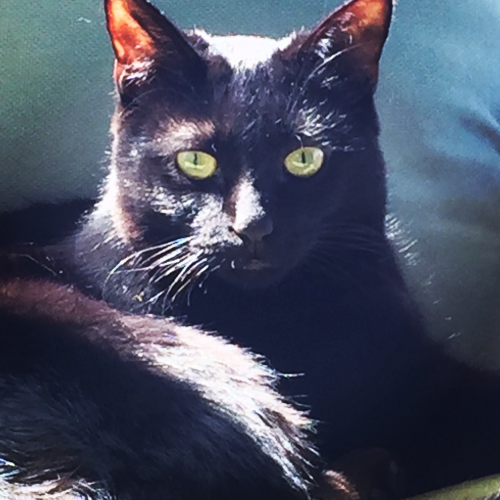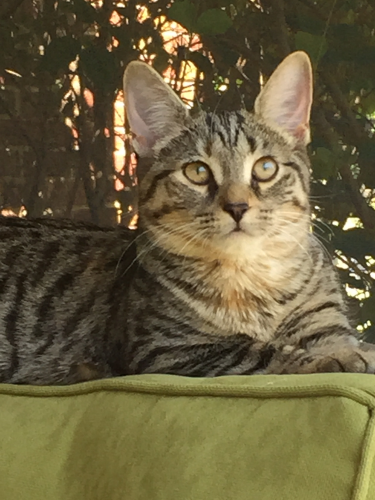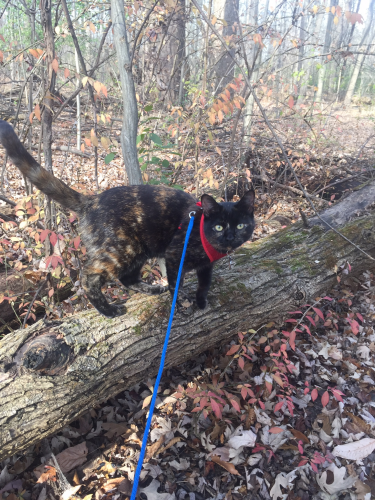 Hare Today Raw Food
By Brian on May 5, 2018
Hare Today Gone Tomorrow is great. I have a working Malinois and she has digestive difficulties and some allergies.

Hare Today offers more protein variety than any other raw food company! They also provide all meat sources with out the added fruits and vegetables and they do not HPP their food, this is really important, as other companies are caving in to the FDA and AFFCO and pasteurizing their foods.

This is a awesome company!!
Healthier Cat
By Gina on April 27, 2018
Like many others I finally tried a raw diet as a last resort for my precious little Lily who had suffered with IBD symptoms for almost 2 years. I never thought she would eat it, but she did and it helped for awhile but IBD had already taken its toll on her. I had to make the decision no pet owner ever wants to make. I truly regret not trying it sooner.
Her big brother was not so excited about raw at first but I persisted with it. I thought Rusty would make me crazy for awhile but it is really worth it. What a difference. Beautiful fur, much more social, funny energy bursts for a 11 year old. And much more pleasant in the litter box department. Overall so much healthier and happier.
I am so glad to have discovered Hare Today. I feel confident about everything I purchase and feed to my cat.
Best set up ever
By Nicole on April 21, 2018
I live in the city and finding good prices for raw is difficult, I also do not always have the time to make sure my girl's food is properly balanced. Hare-today makes my life so much easier!
I know everything I get is balanced and because they really stick to their shipping schedule. It's no problem at all to order my girl's food and no exactly when I'm going to get it so she doesn't run out. Unless someone teaches me how to hunt and dress my own kills, this will be the best way to feed my girl and our future pups. Thanks for making my life easier Hare-Today!