Welcome to Hare Today
At Hare Today, we strive to raise animals as naturally as possible, and support other family farms that believe the same as we do. While promoting Health and Safe Handling, we take pride in giving a voice to what our Creator intended for our domesticated carnivores!
SHIPPING NOTICE:
There will be NO shipping on Tuesday, June 30th given Independence Day falls on Saturday this year. We will ship as normal prior to June 30th and Monday's shipping on June 29th will fill up fast. Following the holidays, we will resume shipping on Monday, July 6th.
SHIPPING DURING COVID-19 -- Update from FedEx and shipping perishable goods. 05/14/20
We continue to take one day at a time during this pandemic to ensure product safety as the lives that go into our products are so very important, as are our customers. At this time we are suggesting and requiring the following:
All FedEx Express, Hold at Location, 1-Day and 2-Day Ground transits will proceed as normal.
For all 3-Day Ground transits, we highly recommend using FedEx Express 2-Day, but will ship using Ground (with an estimated 2-Day transit) at your risk.
Please know that we have made every effort possible to proceed with "business as usual", but needed to make this decision to ensure product safety.
Remember, Express does run separate then Ground and typically there is no tangible difference between Ground (est. 2 day) and Express 2-Day, other than price and route.
At this time though, FedEx Ground is experiencing major system constraints with high volumes which is why we are recommending that you upgrade to Express 2-Day in occurrences mentioned above.
Also keep in mind the Hold at Location shipping option which allows you to pick up your package at a FedEx terminal near you. This option is available at checkout and automatically populates based on your shipping address. This is a good option if you are running errands, driving home from work, etc. and keeps your order off a potentially hot truck. Keep this option in mind if you have had issues with deliveries in the past or are at the end of a delivery route. Please note that FedEx hold locations do not accept Express deliveries and Walgreen's locations do not accept perishable goods.
Questions about possible thawing? Refer to our Q&A here.
Seeing out of stock products on the website? Please know that we are working hard during the Coronavirus-19 pandemic.
Please review our facebook page for weekly processing lists during the pandemic.
Processing List: Week of 05/18-05/21/20 here.
Shop our Products by clicking a category below:
(or by using the Red Title Bar above and select Products)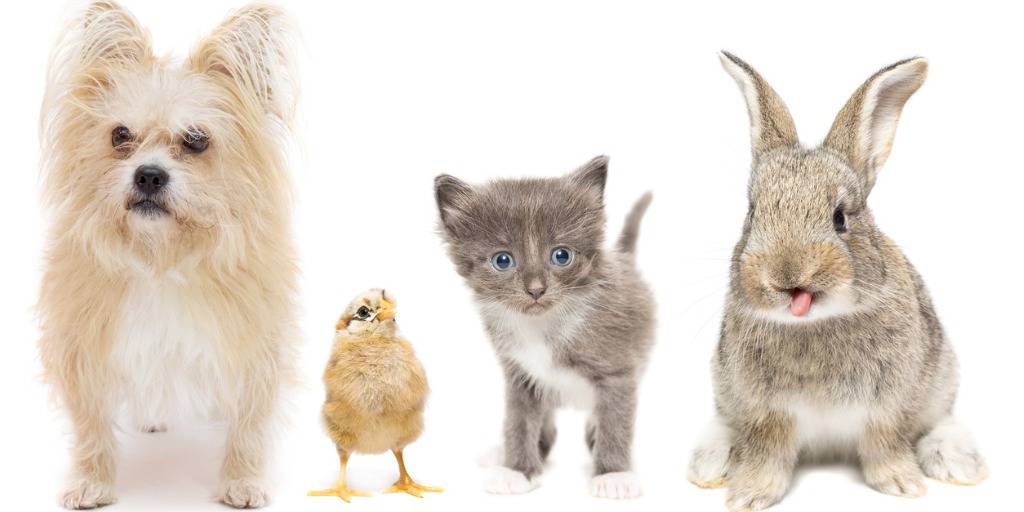 Product Notice: Rabbit
Typically, between December and March, there can be difficulties in sourcing rabbit given the colder temperatures as we are located in Northwest PA.
Please know that I am doing everything possible to secure additional Rabbit supply. From outreach to new potential growers, to ongoing contact with already established growers.
We process rabbit every Thursday, depending on supply. Inventory is added around 4:30 pm EST following our processing days. More information here, under the "What is your schedule for processing products and handling out of stock inventory?" https://hare-today.com/ordering_account_faq
Update 04/30/2020
Tentative Dressed Rabbit Deliveries
04/30/20 7500 lb. - 3,000 scheduled for processing for our Ground Rabbit/Bones/Organs
Boneless Ground Rabbit
We were able to source Naked Rabbit from Joyce Farms which is farmed right here in the U.S. Joyce's Naked Rabbit will be a great source to mechanically be-done for our Boneless Ground Rabbit product.
In order to bring back our Boneless Ground Rabbit, it was imperative to make a significant large equipment purchase so that we have the capacity to de-bone on a large scale. Our de-boning grinder attachment purchase was completed a few weeks back and delivery is currently pending.
As an option for Boneless Rabbit, we do have skinned-gutted rabbit available that you could debone. This video maybe helpful on the deboning process: https://www.youtube.com/watch?v=Gce5vaYA-zU
Meet Some of Our Happy Customers