Welcome to Hare Today
At Hare Today, we strive to raise animals as naturally as possible, and support other family farms that believe the same as we do. While promoting Health and Safe Handling, we take pride in giving a voice to what our Creator intended for our domesticated carnivores!
Follow us on Facebook https://www.facebook.com/haretoday/
Seeing out of stock products on the website? Please know that we are working hard during the Coronavirus-19 pandemic.
Please review the information here for this week's processing list: https://www.facebook.com/257200717626301/posts/3178740552138955?sfns=mo

Shop our Products by clicking a category below:
(or by using the Red Title Bar above and select Products)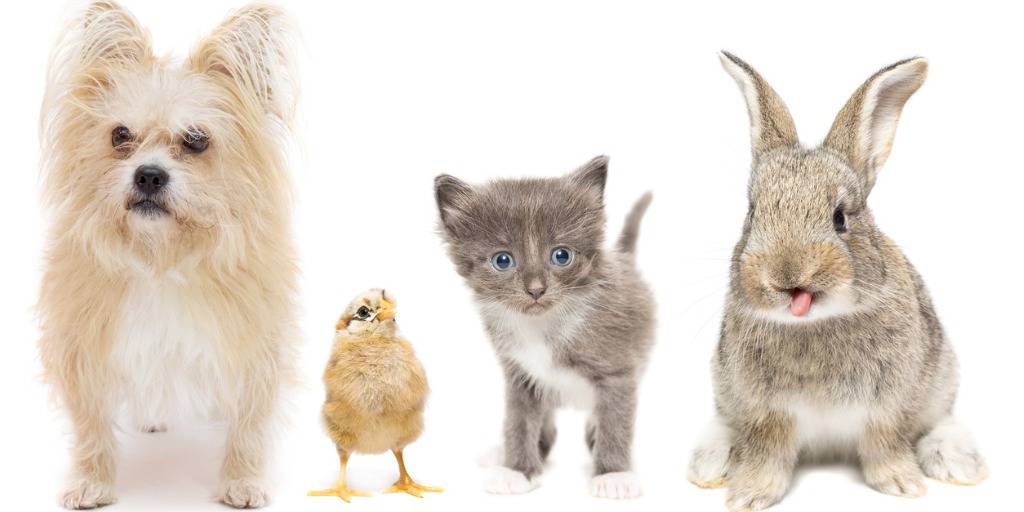 Product Notice: Rabbit
Update below!
It's time to stock up! Typically, between December and March, there can be difficulties in sourcing rabbit given the colder temperatures as we are located in Northwest PA.
Demand for Rabbit has seemingly increased ten-fold, and I believe this is a result of customers becoming more educated on raw benefits and also knowing that our pricing for Ground Rabbit/Bones/Organs, in particular, is currently a $1.20 less per pound compared to our competitors, the last I checked.
Please know that I am doing everything possible to secure additional Rabbit supply. From outreach to new potential growers, to ongoing contact with already established growers.
We process rabbit every Thursday, depending on supply. Inventory is added around 4:30 EST following our processing days. More information here, under the "What is your schedule for processing products and handling out of stock inventory?" https://hare-today.com/ordering_account_faq
Boneless Rabbit, our boneless Rabbit is not discontinued, sourcing is very difficult at this time, but I am still actively looking for additional supply that meets our standards. No ETA available at this time.
As an option for Boneless Rabbit, we do have skinned-gutted rabbit available that you could debone. This video maybe helpful on the deboning process: https://www.youtube.com/watch?v=Gce5vaYA-zU
Update 3/20/20
I was able to secure a purchase of Naked Rabbit from Joyce Farms. Unfortunately, the price is 6x more than our local sourced Rabbit which will cause the price of our Ground Rabbit/Bones/Organs to go up significantly until I am able to get our local rabbit back in production. Our delivery is two weeks out, set to ship on 3/26/20 with an estimated delivery date of Tuesday 3/31/20, to be processed on 04/2 if all goes according to plan.
Meet Some of Our Happy Customers