Welcome to Hare Today
At Hare Today, we strive to raise animals as naturally as possible, and support other family farms that believe the same as we do. While promoting Health and Safe Handling, we take pride in giving a voice to what our Creator intended for our domesticated carnivores!
SHIPPING NOTICE:
There will be NO shipping the week of November 23rd and we will be closed on November 26th, for Thanksgiving. Shipping will resume following the holidays on Monday, November 30th.
Shop our Products by clicking a category below:
(or by using the Red Title Bar above and select Products)
SHIPPING DURING COVID-19 and into the HOT summer months -
We continue to take one day at a time during this pandemic, especially during the hot summer months, to ensure product safety as the lives that go into our products are so very important, as are our customers.
At this time we are suggesting the following:
All FedEx Express, Hold at Location, 1-Day and 2-Day Ground transits proceed as normal.
For all 3-Day transits, we highly recommend using FedEx Express 2-Day.
This recommendation is due to a significant surge in volume and other impacts due to COVID-19. At this time FedEx Ground, along with many other shipping providers, are experiencing delays in various parts of the U.S. We are committed to providing service to the best of our ability and offer our sincerest apologies for any inconvenience caused by these delays. For specific shipment status information, please track your shipment through the "My Account" option on the website or at FedEx.com.
Here is the latest Service Impact Alert from FedEx: https://www.fedex.com/content/dam/fedex/us-united-states/Service-Alerts/images/2021/q1/2019_nCoV_Service_Impacts_September_25.pdf
Questions about possible thawing? Refer to our Q&A here.
Seeing out of stock products on the website? Please know that we are working hard during the Coronavirus-19 pandemic.
Please review our Facebook page for weekly processing lists during the pandemic.
Processing List: Week of 10/12-10/15/20 here.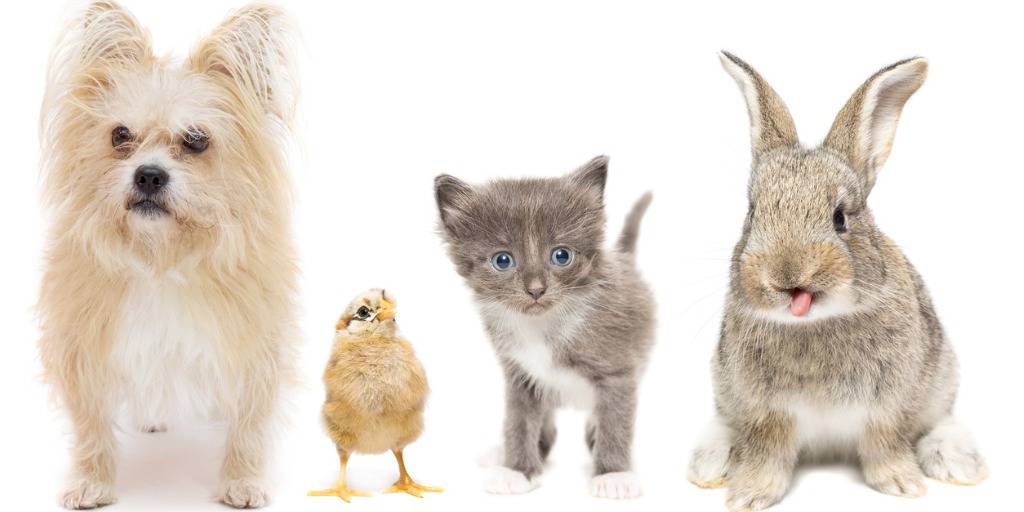 Product Notice: Rabbit
Typically, between December and March, there can be difficulties in sourcing rabbit given the colder temperatures as we are located in Northwest PA.
Please know that I am doing everything possible to secure additional Rabbit supply. From outreach to new potential growers, to ongoing contact with already established growers.
We process rabbit every Thursday, depending on supply. Inventory is added around 4:30 pm EST following our processing days. More information here, under the "What is your schedule for processing products and handling out of stock inventory?" https://hare-today.com/ordering_account_faq
Product Notice: Turkey
Turkey offal (Heart in particular) has been on back order for quite a few weeks now, which is essential for our Turkey grind. With COVID, raw meat producers are facing limited staff which makes it difficult to separate the offal as part of their normal processing. For these reasons, our Ground Turkey/Bones/Organs is currently out of stock.
Good news, I have secured additional Turkey offal, but am currently working with freight to get an ETA. Our next processing date is not yet known, but should be within the coming weeks.
I would recommend signing up for stock notifications within the product description to receive automatic email notifications once additional stock is added.
Here is some additional information that may be helpful for you as well.
https://hare-today.com/ordering_account_faq
What is your schedule for processing products and handling out of stock inventory?
Our processing schedule runs as follows:

Mondays and Tuesdays are our shipping days, so we do not process on these days except for packaging some dehydrated treats.

Wednesdays we package all non-ground items, such as hearts, trim, whole fish, meaty bones, etc. We also grind and package poultry, fish and occasionally some red meats such as goat, llama, and ground organs.

Thursday's processing is rabbit, beef, tripe, beef pancreas and pork.

Fridays are live rabbit intake, farm related chores, facility maintenance, process for out of stock inventory, etc. Each Friday, demanding on supply availability, whole prey rabbits will be processed.

Our Freeze Dried product line is currently limited in availability given the length of processing time (around 40 hours for the freeze dried cycle alone). We add inventory for our Freeze Dried products on Mondays and Wednesdays each week.

Typically, inventory is added to the website around 4:30 EST following our processing days.

We work extremely hard at keeping all inventory in stock, but we do run out occasionally and need time to get restocked. On the product pages you will see the quantities available. If you order more than the quantity listed you will not be able to check out. You can only order what we have in stock. I do not back order items that are not yet available because it is an inventory nightmare to track. Orders are done on a first come first serve basis, no pre-orders.

If product is out of stock you can sign up for an email notification to be notified when product stock is updated. Click on request stock notification. If an item is out of stock for more than a week this means it is unavailable at the present time.

For some items the demand exceeds supply such as tripe, pancreas, Alpaca and Llama. These items sell out on a weekly basis. The best way to get these items is to order immediately, once you are notified that the product has been added. Again, first come, first serve.
Meet Some of Our Happy Customers