Customer Testimonials
Below are testimonials sent in to us from our customers. Please submit your testimonial with a picture of your best friend(s) and we'll place it up here.
You will earn a one-time reward of 100 points that will be added to your account when the picture/testimonial is placed on the website.
Once you are logged in please go to your account page to submit a testimonial.
Amazing selection and pricing
By Valerie on May 19, 2022
I ordered enough to fill a 50lbs box Monday afternoon/evening the box was packaged and shipped out Tuesday! It got here today (Thursday) Everything was still frozen solid and packaged well. I am extremely pleased with customer service. I emailed asking about rabbit and they got back to me within an hour or so. AMAZING! I will be back time after time. Choosing to go raw for my cats was made to be super easy with such a great company to buy from! Thank you Hare Today!!
The Best Freeze Dried Rabbit and I've tried them all!
By Roslyn on May 11, 2022
My cat Ollie can only eat rabbit because of severe allergies to other proteins. I've scoured the market for over 2 years and have tried every freeze dried rabbit product I could find. Nothing compares to the quality and the price from Hare Today and she absolutely loves it!! Besides that, I really appreciate the wonderful customer
service I've experienced every time I've contacted Ashlee, who is the owner.
She's always very responsive and a pleasure to work with! My sincere thanks to everyone at Hare Today!
NUTRITIOUS & DELICIOUS!
By Hannah on May 5, 2022
The kind of meat and bones you get from Hare Today will not just be gone tomorrow but within less than a minute with your pets (LOL! Seriously!) Our dog and cat go bonkers when it's feeding time with the raw meat they get from this farm - They take away the difficulty of grinding up the entire animal (who can do that???) and freezing it ASAP for easy feeding later whenever you need it. I like grinding up organic veggies in my food processor and adding it to their meat to give them more vitamins and nutrients. Not only this but I noticed that the lipomas our dog developed after having contracted pancreatitis and eating canned food BEGAN SHRINKING!

(It's hard to take any photos of them facing their bowls since they would get very upset if I kept them waiting too long - !)
Chicken Duck Organ Meat
By Cathie on May 2, 2022
Have been using Hare Today meat products for almost 2 years. My cats love it.
Trusted and Loved
By Suzanne on May 1, 2022
I trust Hare Today to provide the best quality meat with safe handling and shipping. My cat loves the food. Hare Today was recommended to me by my dad, who put in a lot of time and effort to research the best company for raw feeding for his cats.
Best ever!
By Roger on April 19, 2022
We had a bengal who passed. Then we Adopted another bengal. Named him Varuna. The quality of this product. Packaging. Shipping and notifications are AMAZING! This bengal is so happy at feeding time. He just seems happier eating Hare-Todays raw chicken.
My pets love it
By Carolyn on March 30, 2022
Both of my pets love the ground beef tripe. Their excitement and joy at mealtimes is a gift to behold.
EXCELLENT!
By Sheri (The Organic Pet Lady) on March 24, 2022
We ordered our first order of raw from HARE TODAY on the homecoming of our new puppy. The box arrived on our front porch in great shape! They use appropriate heavy duty packaging and dry ice! SO well packed! Everything was soo cold that I even burned my finger on the chub! I've been very impressed by the caring, helpful, knowledgeable, professional staff! All of my questions were answered and I was assisted to help insure that my puppy would be getting the appropriate amount of food that she needs when I plate it up for her! I can't say enough good about HARE TODAY!
Thank you to all who have made our first experience so comfortable and we are looking forward to our next orders for our non profit shelter in the near future! The cats already are after the raw for Ms Puppy! :) TRY HARE TODAY! You won't be sorry! S.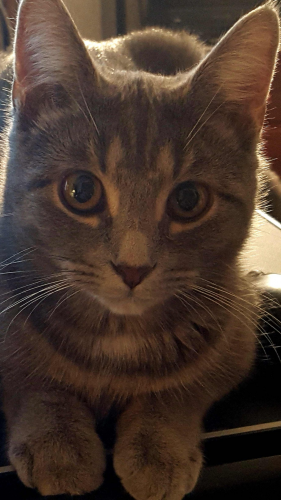 No more diarrhea!
By danielle on March 19, 2022
My Siamese cat had diarrhea from the time I got him. I tried many different foods, to no avail. He had foul smelling soft serve like poop. I had to take him to the vet at least once a year because he would have severe diarrhea, stop eating and become terribly lethargic. I tried probiotics, prebiotics, grain free kibble, wet food, etc. I rejoiced when his poop could have sort of a shape to it, but that was as good as it ever got at that time. A friend mentioned a raw diet, so I started to research that, about a year ago, I switched and the results have been wonderful. No more diarrhea! Not once since we switched has he had abnormal poop. His coat went from coarse to silky soft. I have tried several companies and Hare Today is the cheapest I've found, their website is very educational and got me started on raw food. I was so worried about going raw, about proper nutritional balance and they had answers to my many questions! My other cat, who was fine on kibble, has also glowed up. He was dandery and fat, now he's a mean, lean cuddle machine who is way less itchy and way more playful. The quality of life for both myself and my cats has improved drastically and more than outweighs the cost of feeding raw. I wish I would have switched sooner.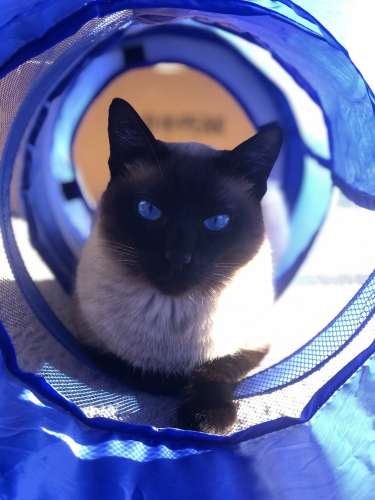 First Order
By Jenn on March 16, 2022
Just received my first order! I placed my order on Saturday night and it arrived on Tuesday everything was packed great and all still completely frozen!! Although, we haven't tried it yet(pretty sure he's gonna love it!) I am very happy with the way it is all packaged, fits perfectly in the freezer. I just had to come on and give a review of how great it is packaged!! So far I am extremely happy!!!