Happy Customer Testimonials
Below are testimonials sent in to us from our satisfied customers. Please submit your testimonial with a picture of your best friend(s) and we'll place it up here.
You will earn a one-time reward of 100 points that will be added to your account when the picture/testimonial is placed on the website.
Once you are logged in please go to your account page to submit a testimonial.
First order success!
By Rebecca on April 4, 2019
I live in Vail, Co and placed my first Hare Today order on 3/31 for shipment on 4/1. The 54lb box arrived this morning and everything including ice packs and organs were frozen. The shipping packaging and the raw food packages are intact and high quality. The items all look very high quality. The dogs loved the immediate snack they got - fuzzies! Can't wait to see them try the whole prey quail! Thanks Hare Today - so impressed!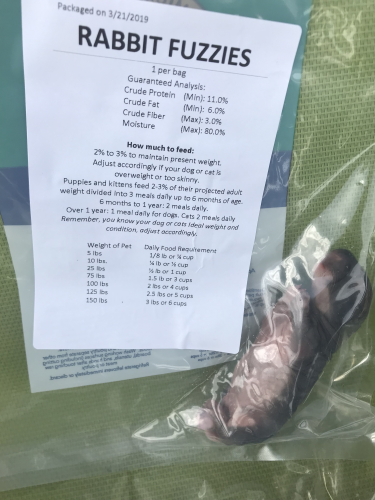 The Best Thing I Ever Did
By Kari on April 3, 2019
Ever since graduating from school after High School I have had at least one cat no more than 4 one time. They alway lived well and died of renal failure, a very sad and painful way to go. I fed them what was available at the time. from the store. I discovered raw food diets about 8 years ago. I feel comfortable doing this because it is a recipe created after much research by a Veterinarian who struggled with the same problem that I had with renal failure in cats. .
Currently I have an 16 year old cat that my Vet can not believe still has normal blood work done annually to check for disease in senior cats. Tasmin is just a treat to be with . He runs the length of the house daily and often scolds the youngest because she thinks that she is in charge here. When she is sleeping where he wants to sleep he will give her a gentle swat to move.
I did not know where to buy the food but I was directed to this site, Hare Today, where I buy this fine ground turkey with bones and organs. Before this I bought the turkey thighs and ground them myself on a large grinder before I put the vitamins into the food and froze it in pint jars 30 pounds at a time. These folks are so helpful and kind. Often returning emails the same day. It is expensive because the shipping is almost as much as the meat is because I live on the
west coast but no matter if my cats can live a good life then I will do what I can to make sure that they get the very best food to support them. It is a small price to pay for healthy cats.
I strongly recommend them to everyone.
We love Hare Today!
By Bryn on March 29, 2019
I have two ferrets that I chose to switch over to a complete raw diet after they were having constant tummy issues on kibble. The results have been amazing.

Their energy levels are soaring. They look forward to every plate I put down for them. They LOVE the Hare Today chicken necks and ground rabbit.

My vet says they are the healthiest and most well mannered ferrets they've seen in their practice so far! I will continue to use Hare Today. I especially like how fast their shipping is to upstate New York!
My fur babies love rabbit
By Donna on March 28, 2019
I started my cats on a raw diet of rabbit and have just about finished 20 pounds. Their fur is so shiny. My
Seniors are so playful again. They act like kittens.
I've been using the fine grind bone in but
they're out. We're going to try it without bone
and add the organs and calcium this time. They
eat like little pigs. We give it four paws.
My Bengal is soooo happy!!!
By Christine on March 25, 2019
I'm beyond thrilled to once again see my beautiful Male Bengal Cat (17 months young) thrive again on raw food. I decided to start making it at home in 5 pound intervals (about 10-12 days of feeding) and it's working well. I purchased the full turkey with organs and I add the salmon oil and taurine (purchased thru Hare today) and my own low salt and vitamins B and E and of course the eggs. It's a little bit of work but I've got it down. It's so worth seeing my cat play again and have more energy. He makes noises when he eats now...so cute! My kitten tries to sneak in a bit or two but I feed her kitten food at the moment. Once I'm out of kitten food she'll be on it too. She LOVES it! They didn't care for the "Thighs only Turkey" as much so I'm sticking to the full turkey for now. No more vomiting, runny and stinky poop. He used to vomit from time to time on a high end canned and grain free dry food. NO MORE vomiting at all. YAY!! Thank you Hare Today...for caring about our beautiful pets.
My Dalmatian
By Stephannie on March 23, 2019
My Dalmatian girl enjoys the ground beef tripe, it's her favorite. I'm not a fan of the smell but she really cleans her bowl.
Thank you for making such quality food.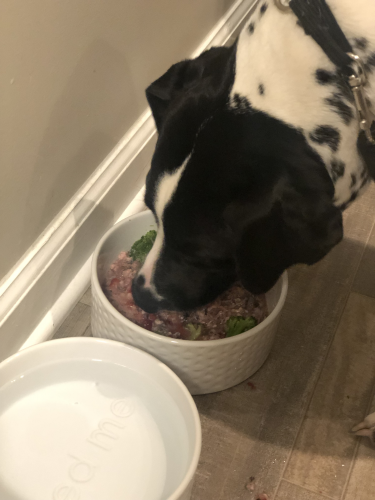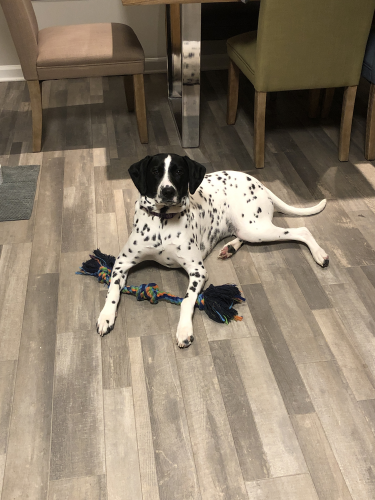 Great company
By Heather on March 8, 2019
I have ordered several times and every time order is correct, quality of product is awesome. Never had any issues with things being defrosted. My dogs love all the products I have ordered.
Forever Puppy
By Susan on March 3, 2019
My dog does a happy dance when I put down his Hare Today meal.
He licks his bowl clean every time.
He is 11 years old but you would not know it when he gets excited He is a forever puppy.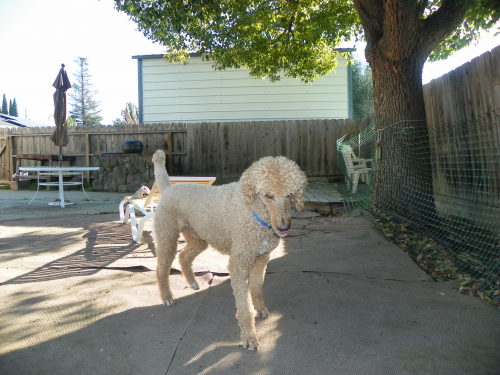 Weaned onto RAW food diet
By Tina on March 2, 2019
I have been feeding a raw food diet to a clowder of cats from the time they were weaned from their mother and the orphans were weaned from a bottle to raw food diets (2006, 2007 and 2009).

I began this practice in 2006. I, sadly, did not know the proper care and nutrition needs of cats. I had been raised with the mindset of pouring dry stuff from a bag. As a result (of this lack of knowledge on proper nutrition and even the process by which these commercial foods were created) I had to endure watching my cat die from some serious issues related to diet and food poisoning.

When I was told by the vet that it was food poisoning I did not understand, HOW? He meant that the chemicals and lack of proper nutrients over the years were poison. The result of that death forced me to study, investigate and learn how to properly care for felines.

Through my due diligence the offspring of that cat were weaned from mother to raw food and I have not regretted it. Those kittens born in 2007 are all still healthy and as active as kittens still today. The long-haired orphaned kitten is now a 10 yr old bundle of energy and joy. His coat never needs to be combed and is ALWAYS silky smooth. All of the cats have beautiful white teeth.

I consider myself very fortunate to have discovered Hare Today early into my raw food diet commitment. I keep a binder of records and recipes. There are invoices from some of my Hare Today purchases from 2009. Having a trustworthy supplier of various game meats and treats in one location is a lifesaver.

I purchased a bag of rabbit feet and used them as toys. I put 4 out and the cats would constantly toss and swat them throughout the house. As time passed and the feet would disappear by being slowly chewed and eaten I would remove fresh ones from the freezer and they would continue their play. I have one female orphan that would play fetch with me every night when I went to bed. She brought a rabbit foot to me and every time she dropped it on my lap I would toss it into the other room and she would return with it to my lap.

I can not oversell the NEED to feed a carnivore a proper diet. Also, if anyone you know is on the fence about feeding raw just have them watch an episode of 'Dirty Jobs' with Mike Rowe titled 'Rendering Plant'. Enough said.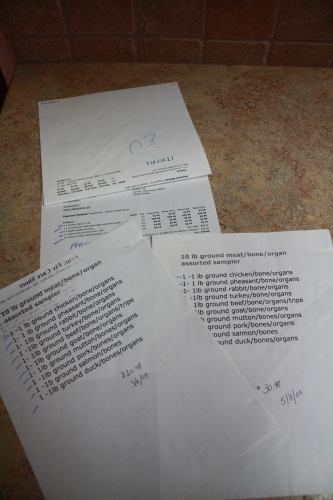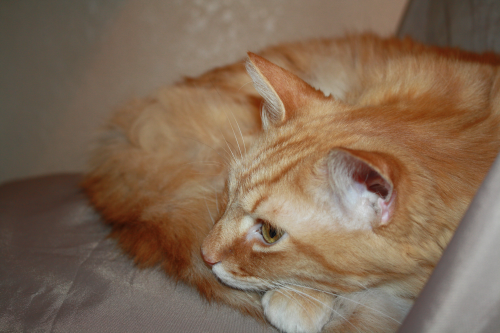 Anja and Kaia
By Lynn on February 28, 2019
Both of my Boston's love their raw food from this site. Health wise they're both doing well. Kaia my older girl is only able to eat rabbit due to severe allergies. Thank goodness it's available on this site!!