Happy Customer Testimonials
Below are testimonials sent in to us from our satisfied customers. Please submit your testimonial with a picture of your best friend(s) and we'll place it up here.
You will earn a one-time reward of 100 points that will be added to your account when the picture/testimonial is placed on the website.
Once you are logged in please go to your account page to submit a testimonial.
Tripe works wonders
By Karen on January 16, 2019
My GSP Daisy has a beautiful dark coat thanks to the tripe from Hare Today.
Theresa
By THERESA on January 13, 2019
Thank you for the amazing consistent raw product. Our dog has EPI and the raw pancreas diet mixed with a low fat dry food works perfectly for him.
Thank you Hare Today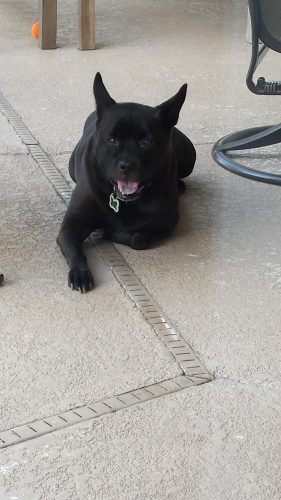 Healthy kitten
By Marie on January 12, 2019
Our family adopted a kitten from a foster home 4 months ago. He had chronic diarrhea from the time we adopted him, but we worked alongside our veterinarian to help him out. After a few steroid shots and trying multiple prescription foods, we decided that we needed to try something new. He was not gaining weight like he should, had diarrhea so severe that he was missing the litter box and was bloated due to inflammation. I found a blog that recommended the raw food diet and Hare Today. I was skeptical, but was concerned about Stubby's health. After about 3 weeks of eating raw food, Stubby's diarrhea cleared up and he is now at an ideal weight (with no bloating). Very excited with the results and don't plan on ever going back to commercial foods! Thank you Hare Today!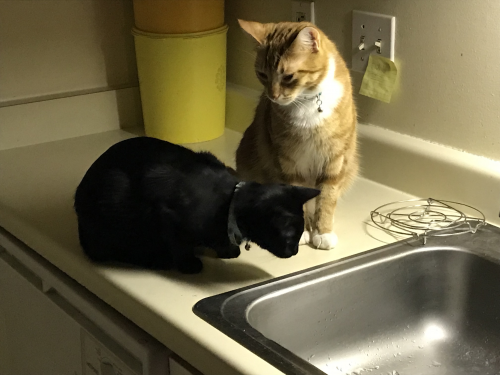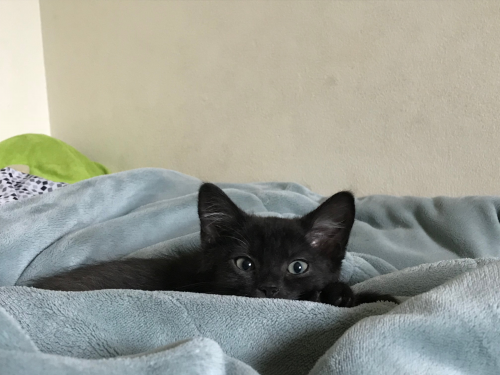 Raw ground chicken breast/turkey
By Alex on January 6, 2019
Our cat, Noodle, loves his raw chicken and turkey mixture! We add a little salt, feline multivitamin, and fish oils to it in a mixing bowl. Portion it out into a standard ice cube tray, freeze and there you go! 10 minutes or less and you have a high quality delicious meal that is perfect for your cat. No vomiting, no illness, no diarrhea. High energy, soft fur, very happy cat as a result! Thank you very much! -Noodle

Response from Hare Today: https://feline-nutrition.org/nutrition/making-raw-cat-food-for-do-it-yourselfers
"Use Lite Salt – Make sure it contains iodine. If Lite Salt is unavailable, use regular iodized table salt, but half the amount the recipe calls for."
More info here: https://hare-today.com/raw_food_for_cats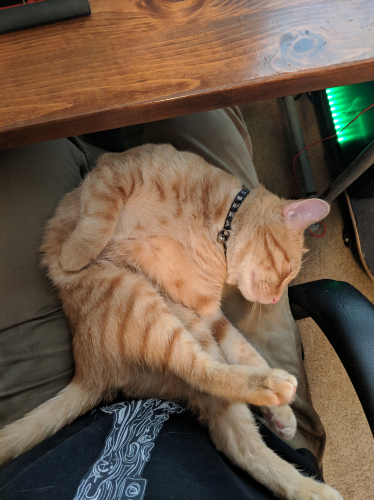 My Rottie Loves Raw
By Josh on December 29, 2018
I've ordered several times from Hare Today and will continue to do so. It is always delivered on time and comes frozen. My rottie has been eating raw since she was 7 weeks old (now 8 months old)
Seventeen-year old Cat Plays Again
By Rolinda on December 26, 2018
We got her before her eyes were open and nursed her into kittenhood. Our parrot and German Shepherd dog adopted her and joined in her care and training. She loved to travel until a three-and-a-half-times rollover in the SUV pulling our RV nearly killed us all. We've been through a lot, but watching her "hibernate" into death became unbearable. I tried the raw, but she couldn't digest it; so I mixed it with some cooked. Now she patrols the house and even plays with the occasional stray object she happens across. We haven't bought her toys in years, but I'm going to today when I'm running errands. It's so nice to see her be herself again!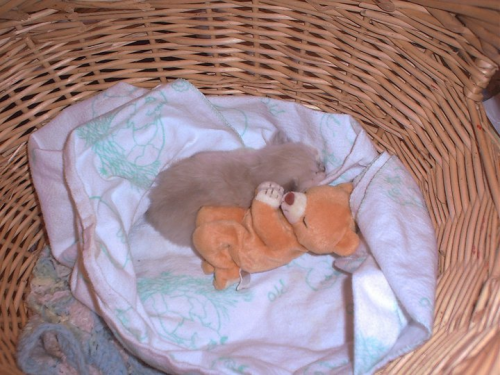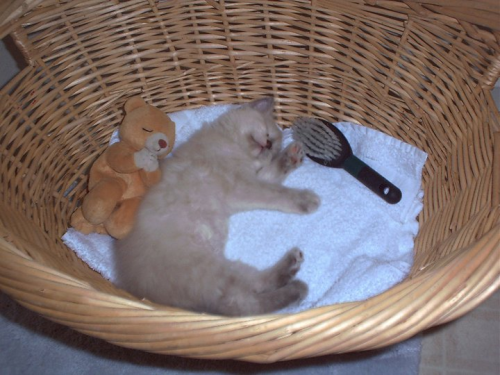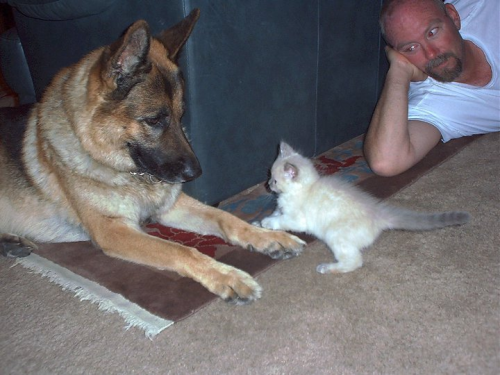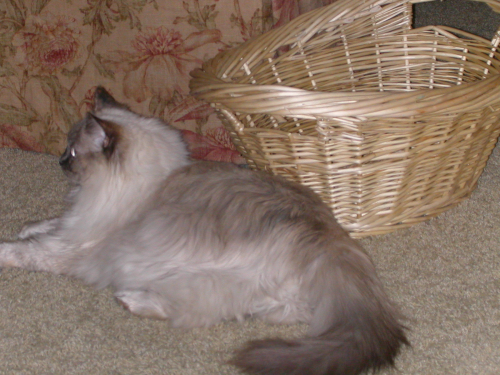 Healthy kittens!
By Rebecca on December 14, 2018
I was recently fostering two kittens that at 6 weeks old tested positive for Felv, a terminal diagnosis. Since they were young and we knew it is possible to fight off the antibodies when they're young I did a lot of research. I discovered that feeding them the highest quality diet helps strengthen their immune systems helping them fight the antibodies. So I arrived at Hare today and stated my raw diet adventure. 7 weeks later both Mac and Cheese were retested and are now felv negative!!! Thank you for helping me give these babies a fighting chance!
-Rebecca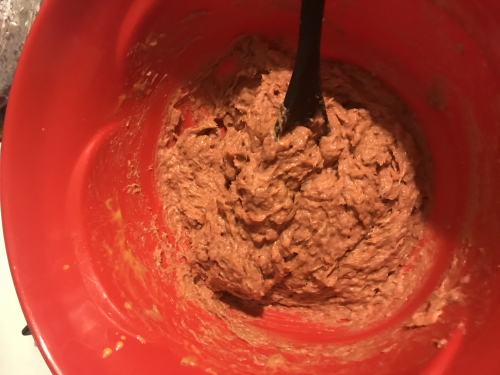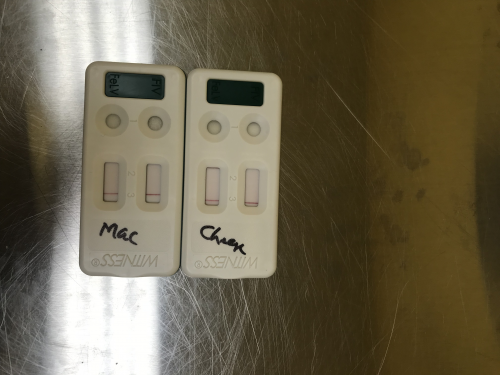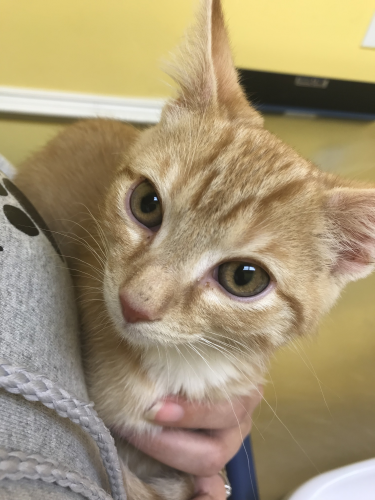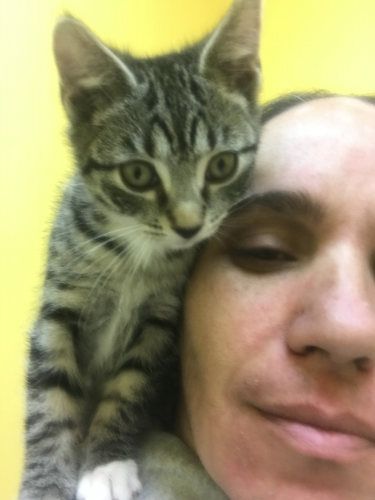 A happy healthy pup
By Gabriel on December 8, 2018
My dog has had terrible GI problems since she was fairly young. We tried pretty much every kibble diet on the market with varying degrees of success but nothing really worked for long periods. We tried raw through another provider but I really had no idea if we were getting the right 80/10/10 ratio and enough diversity in in proteins. Although I know it is better than nothing, I still wasn't satisfied that my beloved was getting what she needed. I tried out Hare Today and thus far have been very happy with the product and service, the only thing I would add is that perhaps there could be a shipping discount or some other sort of discount for those of us that order basically the same 350-400 dollars worth of food every month like clockwork. The rewards points are nice, but don't make much of a dent in what is a fairly substantial financial burden for me. All that being said, I am very happy with the product and I have put my trust in Hare Today to maintain standards and keep me and my pup going strong. Thanks Hare Today!

Response from Hare Today: Make sure to check out our monthly specials as well. We offer specials, twice a month, the 1st through the 15th, then the 16th through the end of the month. https://hare-today.com/specials
New customer
By Lauren on December 6, 2018
My cat Moshi gobbled up her first serving from Hare Today! She loves venison so I defrosted that first. She grew up on Rad Cat raw frozen for the last 8 plus years... I was scared when they announced closure, but I'm happy I can continue buying raw with you. I am impressed with the packaging and how it maintained a complete frozen state after two days on the truck. Well done and thank you!!!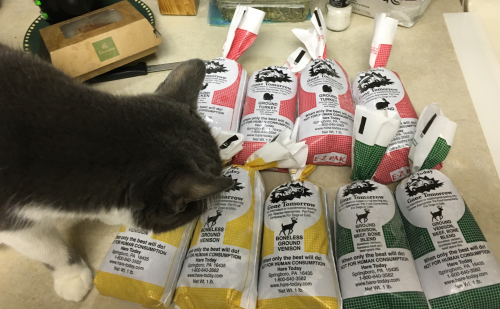 Happy Dogs
By Stephanie on December 4, 2018
The happiest dogs in all the land.

When we first adopted our dogs we were introduced to raw food. It made sense to me. Nutrition and wellness are top priority for my body so why not for theirs.

We have used Hare Today for 3 years and are so pleased. The dogs are healthy and spry. Several of our friends have switched their pups to raw at Hare and have seen significant changes in their dogs. Adding youth into the dogs step and watching their coat get soft and shiny again.

Thank you Hare! Happy Holidays.

The Avera Family