Customer Testimonials
Below are testimonials sent in to us from our customers. Please submit your testimonial with a picture of your best friend(s) and we'll place it up here.
You will earn a one-time reward of 100 points that will be added to your account when the picture/testimonial is placed on the website.
Once you are logged in please go to your account page to submit a testimonial.
Ferrets
By Heather on July 27, 2020
My ferrets love this food, most prefer the chicken. I'm hoping to have them on full raw eventually.
Couldn't Be Happier
By Psalm on July 23, 2020
We changed my two female ferrets (them in the pictures) from kibble to raw diet and were having such a difficult time finding the meat we needed to provide them a balanced diet. It was a god send finding Hare Today. They have such high quality meats and came to us in perfect condition. Makes meal prepping so easy when I can get everything I need from the same source. Now my girls are healthier. Their coats are softer, their teeth are cleaner, they are both excellent weights, and they have SO MUCH ENERGY. I will be a frequent customer from now on. Thank you so much!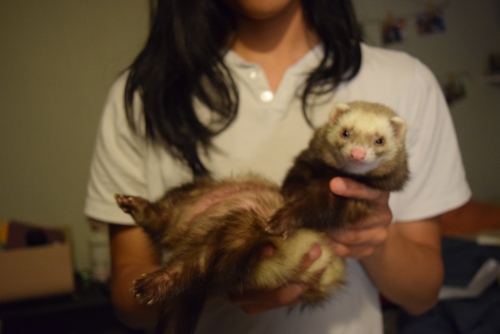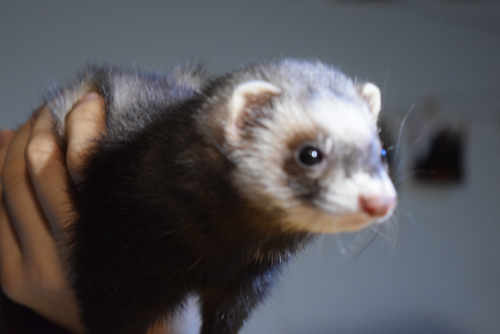 A bit disappointed
By Jeannine on July 23, 2020
I am a little disappointed, I had called in for recommendations for food choices for my 13lb golden doodle. She eats mostly chicken and I wanted her to have more variety. I was advised to buy the small meaty bones for her. I was really excited to give them to her, however, they are mostly fat and the bones are so thick that she can't break them up. They are also so small that I was terrified that she was going to choke on them. I tried taking the meat off the bones, but like I said it is mostly fat and barely any meat. I spent a lot of money and bought 24 lbs of them. I feel like it is a complete waist!

Response from Hare Today:
Always give Raw Meaty Bones (RMB) under supervision. Here is a link which can help direct on the size of bone that should be given. https://www.facebook.com/haretoday/photos/pcb.3400627393283602/3400612726618402/?type=3&theater
Small bones can be a choking hazard. Choose bones big enough to be chewed and crunched, but not swallowed whole.
Small bones worked great for our lab around the comparable weight as this customer which is why we recommended those.
Very digestable and appetizing
By LYDIE on July 19, 2020
My 14 year old cat recently began have digestion issues and was diagnosed with high T4 levels symptomatic of thyroid disease. After researching, I decided to switch her to raw meat diet to try to resolve the issue naturally. It has been over a month and she has only had one vomiting issue. She took to eating raw meat right away. I love that the meats contain the complete animal, something I was unable to find at the grocery store, and the packages are easy to divide into portions. The prices are reasonable, and delivery is good. I will definitely be reordering.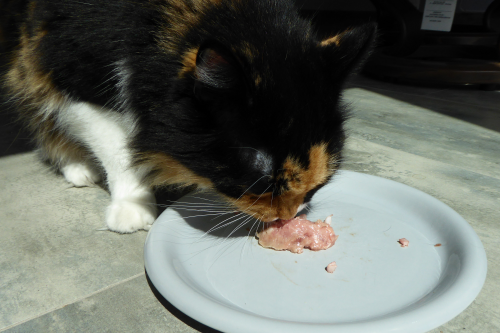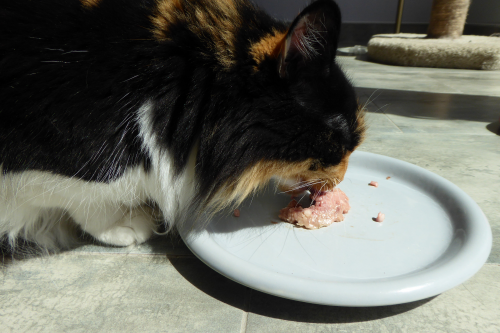 Sahara the fennec fox LOVES bunny rabbit
By Jenny on June 17, 2020
The ground rabbit is her favorite. When I put down her bunny meat ball she devours it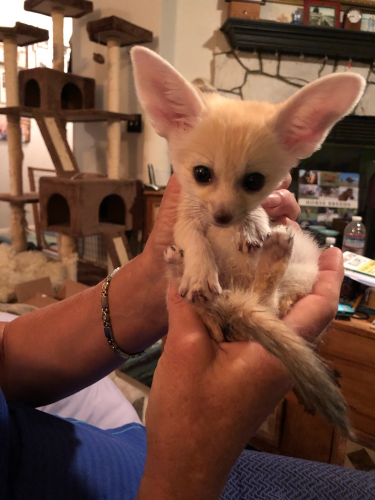 Amazing!
By Cole on May 29, 2020
I was so pleased with my first order, I just put in for my second. As a house hold with snakes and hybrid wild cats who eat whole prey and also Multiple dogs on a raw diet this company is a god sent. It has everything I need for all of my animals and the quality is unparalleled. It's so nice to be able to order from one site instead of having to shop all over and spend a fortune on shipping fees. So very happy this company was recommended to me. My first order came so fast ! Was so impressed with the lighting speed delivery and wonderful customer service! I Look forward to many more orders. Thanks Hare Today!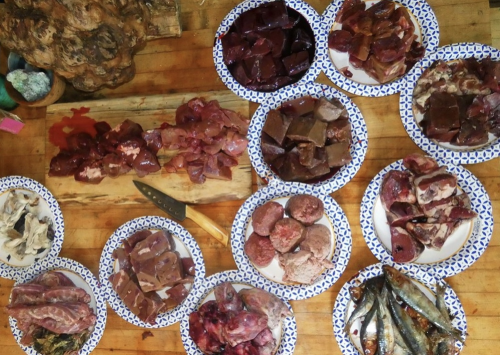 Highly Recommend
By Joan on May 28, 2020
I purchased human grade ground turkey for my dogs in case lots from the local butcher for many years. However, in March, they stopped selling quantity due to COVID-19.

I gave Hare Today a try, purchasing a case of the frozen ground turkey thighs. The order arrived as scheduled, perfectly packed and frozen solid.

The packaging is excellent -- no tears, well labeled, easy to slide the defrosted product out.
.
The turkey presents as well as the human grade. The transition was seamless for the dogs. They love it. Thanks, Hare Today.
Thankful!
By Colleen on May 27, 2020
So far my kitty loves the meat I buy. I love that I can buy it ground and balanced. I purchase the ground meat/organ/bone product but the only thing I wish were different is the packaging. Almost every 5lb tube has rips and wholes in it which makes it a little difficult and more messy when thawing. Other than that I love the product itself and am so Thankful Hare Today exists.

Response from Hare Today:
Cats need a few basic supplements, especially taurine. We offer the Alnutrin supplement for both boneless and bone in ground meats. Cats should also be supplemented with fish oil for the omega 3 fatty acids. Remember, variety is also important in terms of feeding different proteins, goal of 4-5 different proteins, over time, for max nutrition.
Love everything we buy from here!
By Asia on May 21, 2020
My Rottweiler puppy loves everything he gets from Hare-Today. He has been raw fed from 9 weeks when I brought him home, and everyone who sees him always asks what I'm feeding him. I've never had tummy issues, his coat is always shiny, and he loves mixing up different proteins. I can really see a difference raising this guy, when compared to other pups I have had through the years. Hare-Today also has great, fast shipping, everything packages nicely and frozen, arrives in a nice, strong box, neatly organized. The information on the content and ratios makes raw feeding super simple, and the variety of meats is out of this world. I even buy frozen mice and fish here for my caged critters. Love this place!!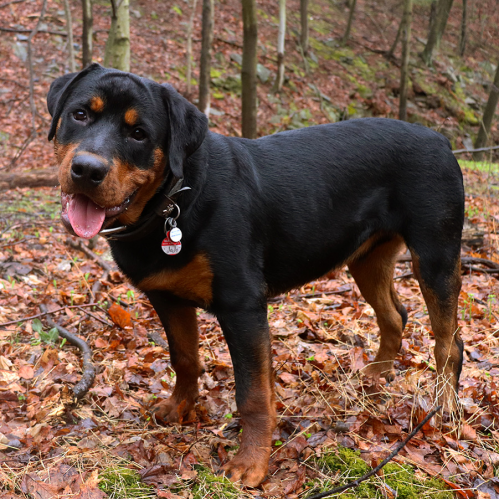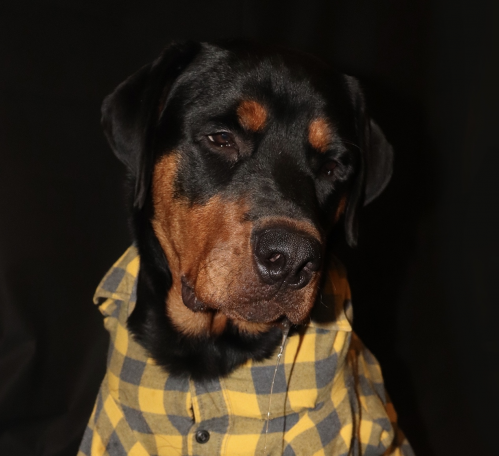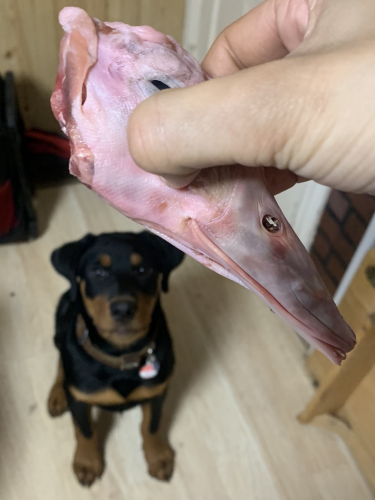 Since 2012
By Khadija Dawn on May 16, 2020
Hello! I have been a very happy client since 2012.
I feed two large breed cats and our GSD. They thrive on the meats from Hare Today. It's absolutely so convenient to get the variety and meet all of your pets needs in one place.

I also feel it's important to support families and farms. Thank you for everything you do at Hare Today.