Customer Testimonials
Below are testimonials sent in to us from our customers. Please submit your testimonial with a picture of your best friend(s) and we'll place it up here.
You will earn a one-time reward of 100 points that will be added to your account when the picture/testimonial is placed on the website.
Once you are logged in please go to your account page to submit a testimonial.
Tomorrow Always Comes
By LOU on January 8, 2020
My rescued abandoned cat was showered with copious amounts of love, affection and huge amounts of whatever he wanted to eat and eat he did!
At a very early age he developed severe allergies; Imagine that?
My doctor started him on steroids and he did well with them, every month for 8 years! Once again, he would eat till his little belly couldn't hold anymore.
BAD MOM.....BAD MOM! Then as I had been advised what might happen with steroids, he came down with full-blown diabetes but has since been in remission with massive amounts of vet bills, testings, and expensive single protein pet foods. They were supposedly the best pet foods money could buy, made especially for allergic felines, three vets told me so. Still, my poor little guy kept scratching and itching violently! Open bleeding and oozing sores from constant itching. I knew it was time to start watching even closer and eliminating what I had highly suspected all along. Not only was it with certain proteins but even more so, chemicals in processed food. My poor cat was so miserable and I had passing thoughts of putting him out of his misery, but like any mom, I knew there must be an answer to his suffering. I knew in my heart that processed foods are terrible for animals and humans alike, especially with the ingredients that the greedy pet food industry utilizes.
My cat has made great progress in only a month since starting raw (rabbit), from Hare Today. I discovered (by watching closely), what he can and cannot eat. I know that this will take some time and as with any illness, it isn't always fast. I honestly feel that he has made great strides in such a short time since his raw diet was started and I'm determined to get my cat healthy with raw diet! Thank you "Hare Today"!
Happy cat with beautiful fur
By Rachel A on January 2, 2020
Thank you so much to the whole team at Hare Today for such fantastic products. Our cat loves her bones/organs/muscle meat or whole ground duck, turkey, duck, and rabbit! We top it with an egg yolk, crushed shell, fish oil and vitamin blend. It's gone in minutes. She's experienced no digestive or urinary tract trouble whatever.
My Cats Eat Entire Servings
By Donna on December 26, 2019
My two (2YR) Peterbald cats have been on raw for almost 6 months, and I recently made the switch to Hare Today. They eat the entire serving in one sitting, and seems to enjoy every bite.

My first order with HT was Rabbit/Organs/Bones (Coarse), Beef/Organs/Bones (Fine), Pheasant/Organs/Bones (Coarse). Both boys devoured each variety without hesitation. They also handled the bones and coarseness of meat like wild pros.

They seem to be eating more slowly than with other foods I've served (either cubed meat dinners from a local supplier, or dehydrated (and rehydrated with water) raw, and taking their time chewing on bones and other chunkier morsels. This is exactly as I had hoped, as I want them to exercise their jaws and help keep their teeth and gums healthy.

They hadn't tried Pheasant before -- and they can be picky-eaters, so I wasn't sure how they would acclimate to it. Instead, they were circling like mountain lions while I mixed their batch with supplements.

In the past, one of my guys has had a problem with chronic constipation and I was concerned about the more course raw and the concentrated bone (and zero fiber), but it's not been a problem. To be safe, I add in a bit of organic psyllium husk (or Miralax when mixed with fine ground) into their meal at serving time.

Along with the raw proteins, I had also ordered the dehydrated rabbit feet, though so far, my guys seem to only play but not eat these.

Living in NY, I had no problem with shipping, and received my 3-day shipment when expected. Opening was a breeze and their was little packaging waste. All meats are compact and easily fit in my NYC-sized freezer prior to batching for the week.

I'm looking forward to trying out other varieties of meats and continuing with Hare-Today. Both of my guys have feline herpes, so building and sustaining their immune system is a priority.

Thanks for a great option and service.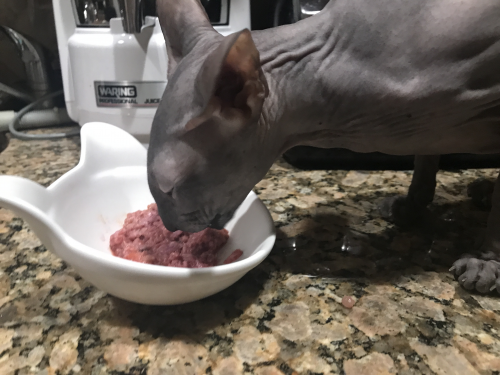 Game-changer for my kitties!
By Leah on December 23, 2019
One of my 4 cats has severe allergies and NOTHING was helping. I decided to try a raw diet and the change has been amazing. She runs around like a kitten again, and her fur is starting to grow back! All 4 of them are happier. They don't care much for rabbit, but duck has been a huge hit. Next time, I'll work turkey in. Hare Today is such a valuable resource for raw feeding information AND getting good meat. This is a game-changer for my babies!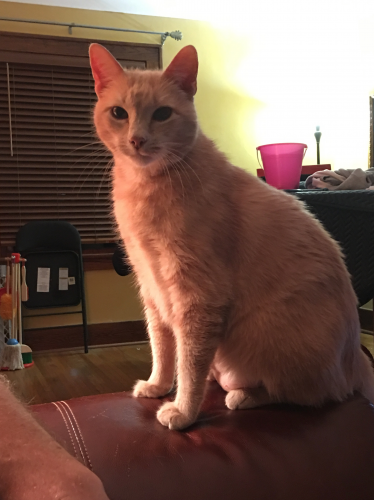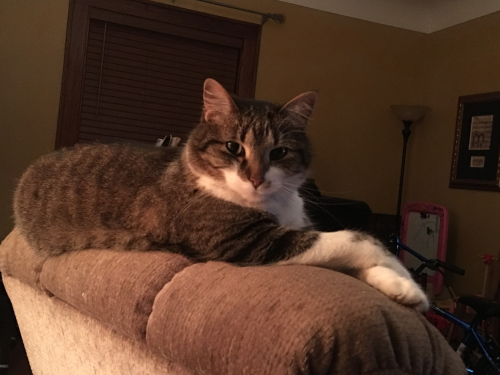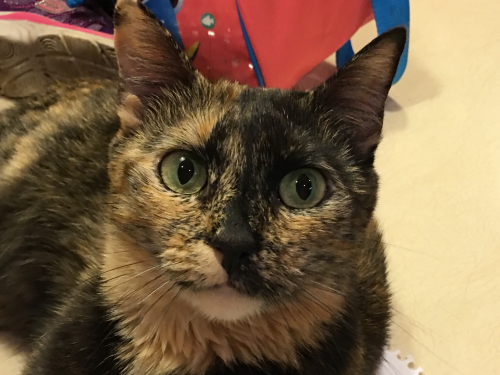 Love it
By Hala on December 16, 2019
I love the products as they contain all the goodies for a good health.
Really pleased
By Stephen on December 14, 2019
I have a Great Dane / Mastiff mix that is allergic to everything I have tried except for chicken, rabbit, duck and turkey. This makes it hard to get the correct ratio of offal and liver, well until I found you guys.
I was a little worried because of a screw up with FEDEX (not Hare Today's fault). Ashlee was super quick to respond to my concerns. I just received the order and it was still frozen rock solid which I believe the care in packing really helped. Everything looks great and I appreciate the care you took in packaging. I am so glad I found you guys and will defiantly be ordering again.

Thank you,
Steve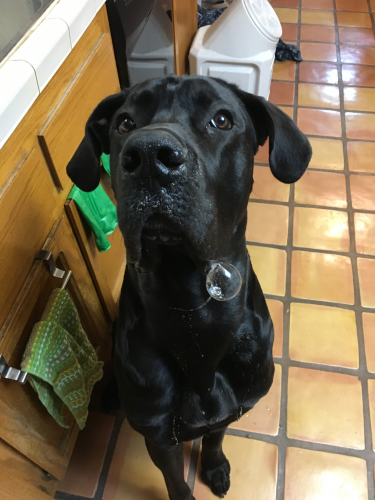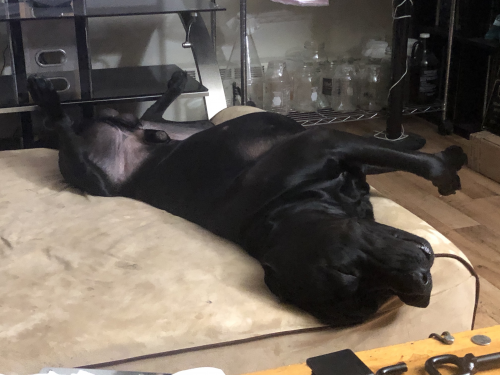 There is no equal!
By David on December 8, 2019
i have been looking for a source of pure food for my dogs. i was about to give up until i found hare today. Not only are they the nicest people you'll ever deal with, but they have the best products anywhere. they also have unique meats which help to prevent allergies that are often the problem with feeding the same food over and over. prices are reasonable, shipping is fast and the quality is AAA. I will be using them forever. Great job.
From Miracle to Marigold
By Charles on December 6, 2019
Our journey to raw feeding, as with many others, was out of necessity to achieve wellness when all other resources failed. Our Marigold is a rescue AmStaff that was picked up from the streets weighing 25lbs (healthy 50lbs now). When she was picked up and processed, the workers at the Animal Orphanage named her Miracle, as a result of her state and new lease on life. She was covered with mange, had lacerations around her neck, suffered from IBD and had lacerations on all four paws. All indications were that she was a puppy mill breeding momma. In spite of having a prolapsed birth canal, she was still used for breeding, as indicated by her three c-section scars on her belly. Additionally, it appears that she was starved before she was released or escaped, as her nails were very sharp, showing no signs of wear. In the one year that we have had her, she has had 4 skin infections, including one MRSA bout. Needless to say she was deeply compromised. Finding a food source that she did not have a reaction to was difficult. Traditional Chinese Medicine indicated that she needed to have cooling proteins, such as rabbit, cod and whitefish. It just so happened that these proteins were novel enough that she was able to eat them without a reaction. These protein sources, in their raw form, have provided the nutrient density necessary to nurse her back to health. After so many insults to her body, it has been a slow go, but she is at about 95% health today. Her hair is soft, her teeth are essentially self cleaning, her inflammation is non-existent; most importantly, she has a ton of energy and a tail that whips from side to side when she greets us. She will never win the most beautiful skin contest, but her oils are returning and her scars are healing nicely. "Let food be thy medicine" is quite honestly the most accurate assessment of the human/animal condition that one can make. Everything that we need to not only survive, but flourish, is right before us in it's natural state. We will never feed our animals anything, but raw.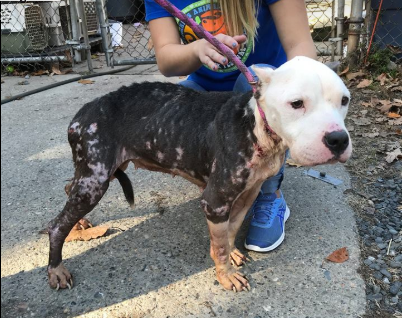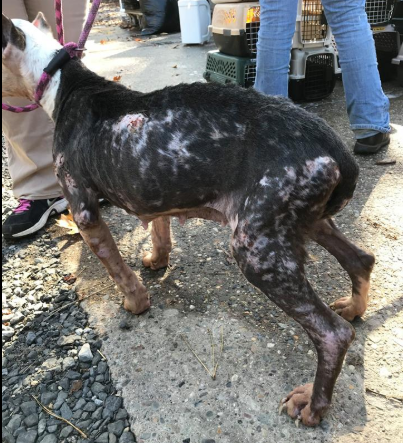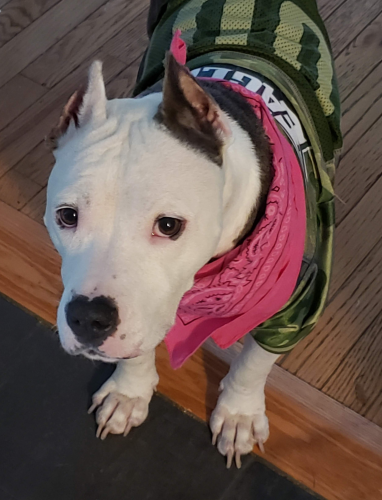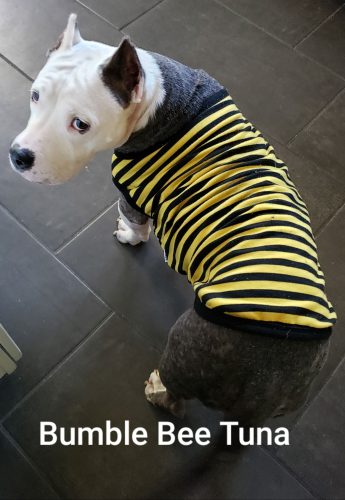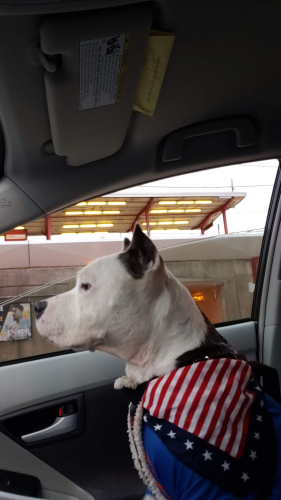 LOVE THE FOOD
By KEKE on November 1, 2019
The variety of food from Hare-Today is always a HUGE plus for me since most others only provide chicken, turkey, and lamb (although my cat doesn't eat lamb at all). So keeping the variety in cat's diet and rotation in different sources are very critical to myself and my cat's health. One healthy pretty happy cat!!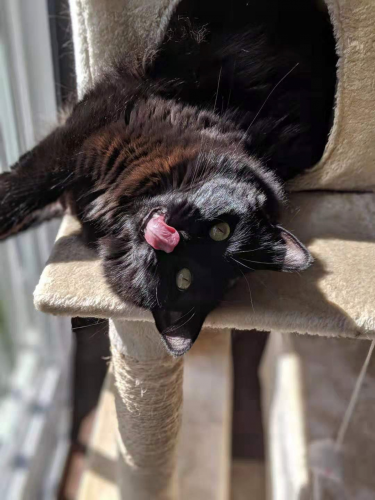 Hare Today Is Legit!!!
By Felicia on October 23, 2019
I have 2 french bulldogs--Louie and Remy. I've ordered several products from Hare Today, but usually I order the complete grinds. My dogs love love it. No more Bulldog allergies, firm poop, and their coats are shiny.... Love Them!