Happy Customer Testimonials
Below are testimonials sent in to us from our satisfied customers. Please submit your testimonial with a picture of your best friend(s) and we'll place it up here.
You will earn a one-time reward of 100 points that will be added to your account when the picture/testimonial is placed on the website.
Once you are logged in please go to your account page to submit a testimonial.
Biewer Terriers and Parti Yorkies
By Lisa on February 27, 2019
I have a total of 8 dogs that I just recently changed from Primal to Hare Today. I must say I was afraid my dogs wouldn't like Hare Today because the grinds don't have veggies in it like the Primal. But adding a few things to it my dogs LOVE IT. I also start my litters on Hare Today at four weeks old and they have been doing great. Vet isn't on the RAW bandwagon but he is really impressed by how well the adult dogs and the puppies look. No sickness at all. I love the rewards program too. Every little bit helps when u go to buy big batches,which I do at a time. I'm so glad I found this company and can't wait to reorder. THANK YOU!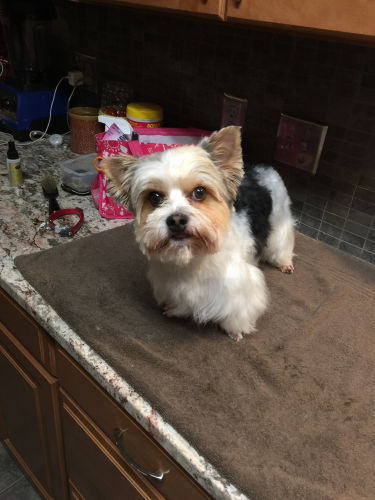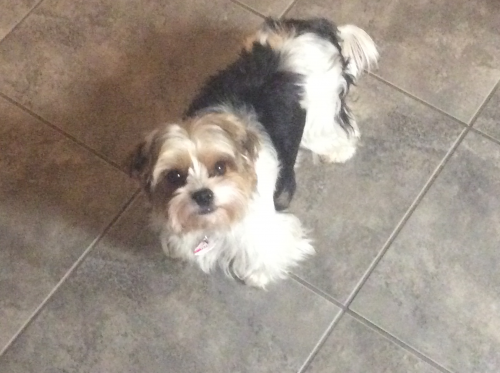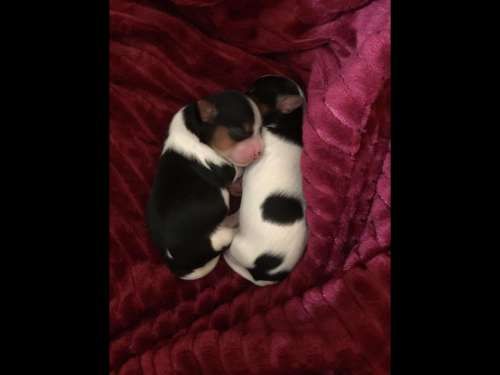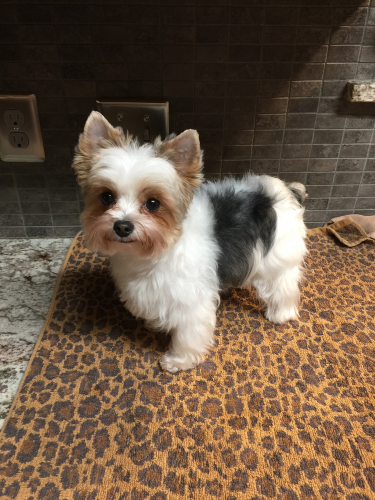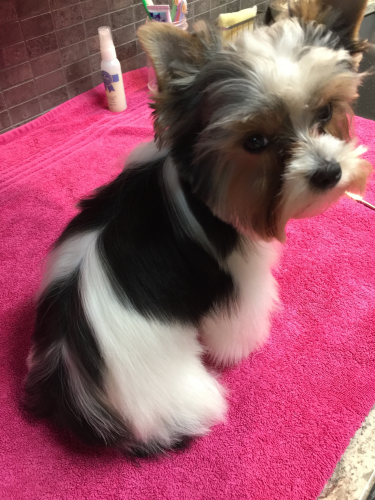 My cats are so very healthy now!
By Kathryn on February 9, 2019
Putting my cats on an all raw diet has made a significant change in them. It's most noticeable in their fur, which is fluffy and silky smooth now, but their behavior and health has changed too! They are much more energetic, and play harder and longer now. They're the perfect weight, and have never had UTIs since eating raw (because of the increased water intake with their food). They also get sick much less often, and recover from colds and such rather quickly. One of my cats also had a lot of gut microbe imbalance issues, which used to require period antibiotics, despite also trying a natural supplement approach. He has had a healthy gut since going raw. Bonus, and I know we with indoor cats care about this, their poop doesn't smell AT ALL. They also only poop about once every two days, since their body is able to utilize much more of the food they are eating. I really would say that eating raw is essential to a cat's health and well being, and Hare Today makes it really easy to do. I buy their bones/meat/organs combos and the alnutrin, then I just have to thaw out a sleeve of meat, combine it with the supplements and some water, and then I put mine into ice cube trays to freeze and portion easily. We keep a couple days worth thawed in the fridge to easily reheat in warm water to feed. My cats really love the food, and I have never had issues with them being "picky" about any of it.

I know this is long, but I also had to mention the bone in pieces. My vet mentioned that our cats had stage 1 gingivitis and sent us home with some supplements for it. If it progresses we'd have to get their teeth cleaned, which requires putting them under. I started giving them bone in pieces about once every two days, and it has made their teeth so much healthier. The bones naturally clean their teeth while they are gnawing on it, and as an added bonus they go insane for the pieces. The cats really love when they get them, and it's amazing how much it's kept their teeth clean, and their bad breath down.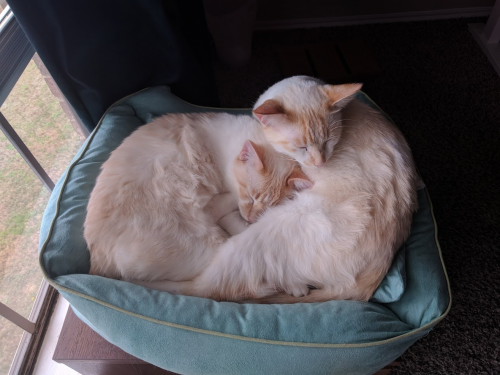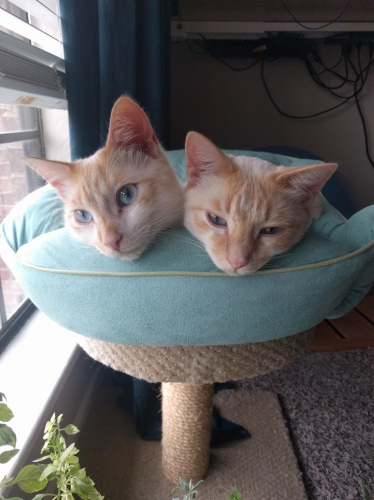 They like it!
By Lisa on January 27, 2019
I started feeding my 2 older cats (14 and 10) a homemade diet including whole ground rabbit and chicken thighs. I was nervous about investing so much in the ground rabbit but took the leap.

The ground rabbit came from Hare Today. Shipping was completed very satisfactorily as it arrived completely frozen, and the rabbit was very well ground with no discernible large bone chunks.

They like it!! So I'll be buying more the next time around.

Might just be me - but I think I already see a difference in their fur and energy level. Their BM's are definitely different as well, with much less odor.

Thanks!
My cat loves Hare Today raw!!
By Nancy on January 26, 2019
I've been feeding Lily raw from Hare Today for about 6months now, and she absolutely loves it! What I've been doing lately is using the boneless chicken as a base and adding another protein like turkey, pork, or pheasant to it, and she eats it up. Just got the goose and tried it with her, and she loves that too! Hare Today's variety of proteins is awesome, and gives me the opportunity to vary Lily's proteins with each meal. I've also tried the chicken hearts which she loves, and the chicken thigh strips as well. Everything I've gotten so far is top quality, and the fact that my cat (who has been a bit of a picky eater in the past) loves it is the best testimonial that Hare Today has GREAT raw food for pets!!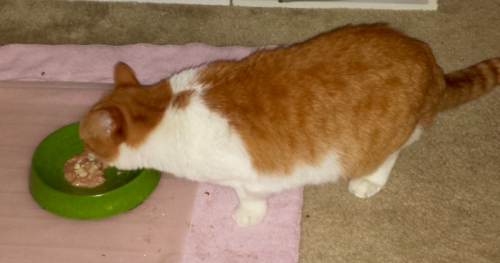 Hare Today is the Best!
By Judi on January 24, 2019
We began using Hare Today with our boy, Toby in early 2003-4. He had very bad digestive issues. Hare Today was incredibly helpful, the shipping was amazing and the products were healthy, arrived fast and Toby became so healthy. He lived a long, wonderful life. Fast forward to today and our current gang benefits from Hare Today. The food is always packed beautifully, is always of the best quality, and everyone thrives on what they eat. We couldn't be happier. It is an amazing company. What a pleasure to be able to say that Hare Today has maintained quality and customer relations over this span of time. We will always remain loyal customers.
Judi and Corey Perrin and our 4 dogs and 3 cats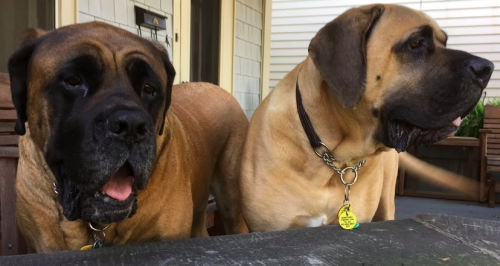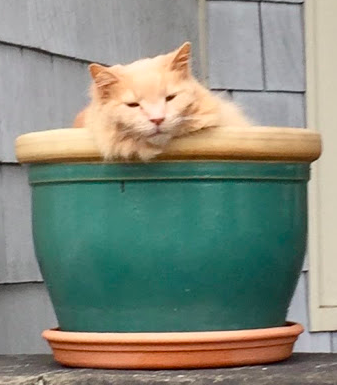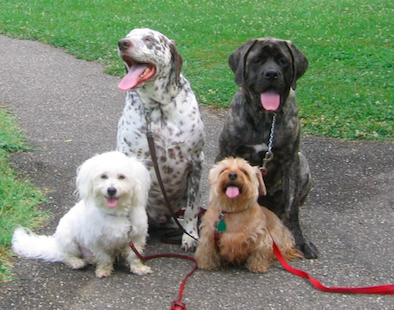 Best online resource for quality raw!
By Melissa on January 24, 2019
I am so thankful to have found such a quality resource in Hare-Today! I raise Leavitt Bulldogs, and feed this to my pregnant/nursing female as well as wean the puppies onto this food. I also love their variety of all natural chews and treats. I recommend them to anyone who wants a quality raw food, online resource. Excellent products, affordable, and great customer service!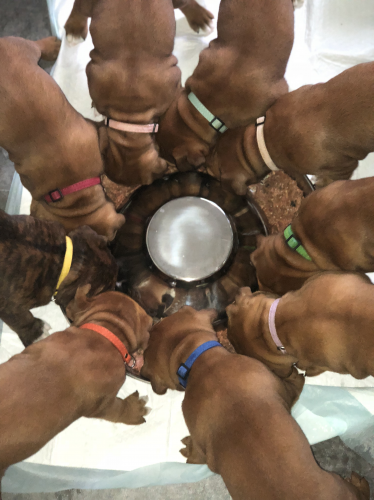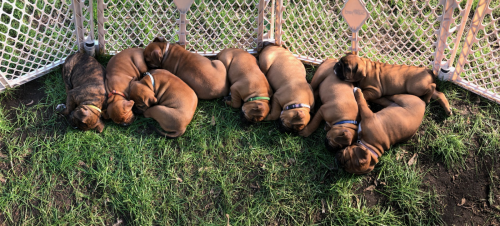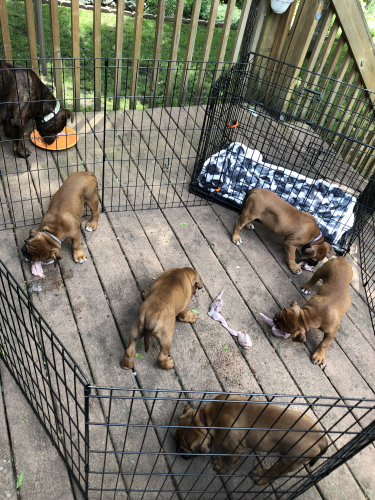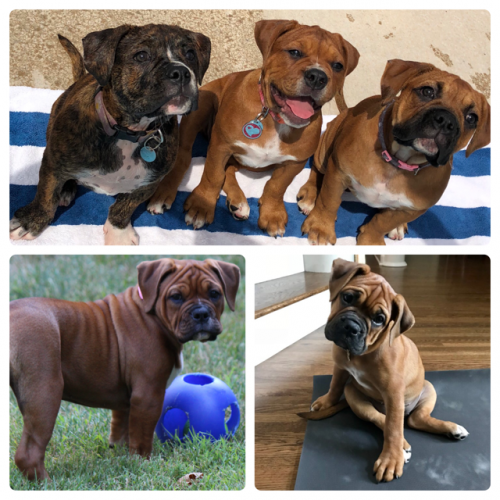 Amazing!
By katannya on January 21, 2019
One of our wonderful cats needed a boost of a bit more fat / higher calorie meat so we tried duck. It's really amazing. It seems to add shine to her coat and she just seems more content. We've noticed a little more strength in her physique. We love Hare Today and have used these wonderful products for a very long time. Thank you !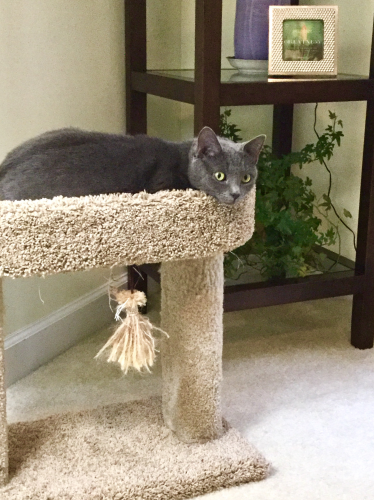 Very Happy customer
By Dara on January 20, 2019
I have two very happy and healthy kittens that I want to keep that way. They are 12 weeks old and I just introduced them to a raw meat diet. The are so happy with their new diet and so am I. I have done my research and I believe a raw diet is the healthiest choice for cats. I am so pleased with the variety of meats, cuts/grinds, whole prey and vitamin mixes. The meat is fresh and the kittens LOVE it! Also the prices are reasonable for the quality of the meat. I am a very happy customer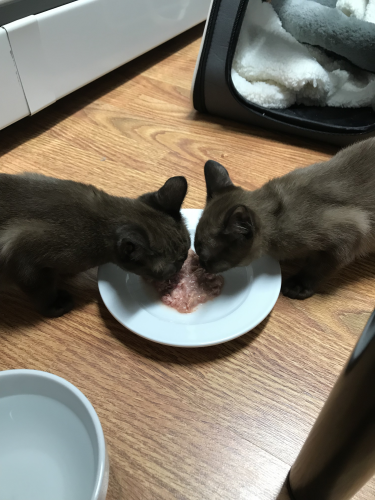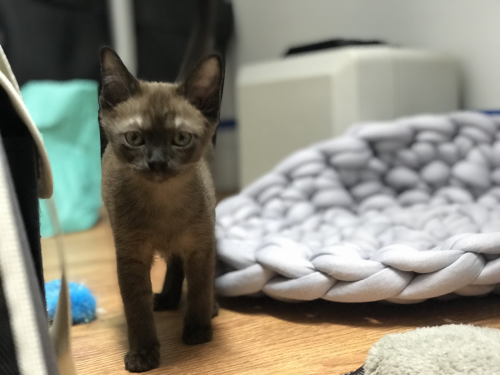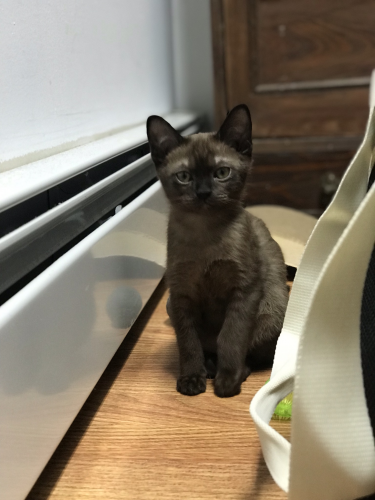 Gold Star for Hare Today!
By Jonathan on January 19, 2019
I have a 2 1/2 year old Belgian Groenendael. He comes from fantastic "show" lines (half brother won Best of Breed at Westminster and half sister won Best of Opposite). Unfortunately, the Sire from Europe must have had a genetic predisposition to Inflammatory Bowel Disease; which my little guy has struggled with for the entirety of his 2 1/2 years. After spending almost $12,000 on specialty vet visits, holistic vets and an unimaginable number of specialty foods, I was recommended to Hare Today by an Integrative Vet in Howell, Michigan. Although one month does not a trend make, I have to say that the past four weeks that Kodiak has been on the Hare Today Ground Rabbit/organs/bones, his stools have firmed 80%, he is not spitting up as much, and his appetite has measurably improved. In addition, the technical support, guidance and responsiveness of Ashlee has been remarkable. Having been in the health care field for 40 years and a chronic pain patient for the last 10, I place an enormous value on quality and customer service. For both of those, I give Hare Today a Gold Star! Jonathan Shapiro, Sylvania, OH
Happy Puppy!
By Patricia on January 18, 2019
We received our first order and Coco Chanel loves the ground duck!! She can't wait to try the rabbit as well. We use another online site but decided to give this one a shot! Love the products, very well packaged, delivered on time. Thank you so much!