Customer Testimonials
Below are testimonials sent in to us from our customers. Please submit your testimonial with a picture of your best friend(s) and we'll place it up here.
You will earn a one-time reward of 100 points that will be added to your account when the picture/testimonial is placed on the website.
Once you are logged in please go to your account page to submit a testimonial.
Raw food has done wonders
By Kylie on November 17, 2021
I have a kitten, she's 8 months old now, and suffered chronic diarrhea since the time she was found around 4 to 5 weeks old. She had every test done under the SUN. I have tried so many different foods and been prescribed numerous different meds and nothing seemed to help her diarrhea until she was switched to a raw diet. My other three cats have been on a raw diet for about 7 months now and I have seen nothing but positive changes.
Caring, Kind and Informative
By Kimberley on November 15, 2021
I love this farm! They are some of the nicest, most caring folks! And so incredibly informative. Their hearts are in their business and you can tell by their website and whenever you call or email for information. Their products are exceptional - the one draw back, I wish I lived closer so I could meet them in person.
Coarse Ground Rabbit is Grrreat!
By Marjorie on November 14, 2021
Only 2 of the cats here have embraced home made rabbit. I would love it if all of them would eat the home made, so I could eliminate canned food and the hassles of getting commercial raw food.
Previously I was buying rabbit from a local grocer (whole, minus head, fur, feet, only liver and heart included), but it was never a guarantee that it was available and required cutting it up before grinding it (brings a whole new meaning to "butcher".)
When my last request was never filled, I finally gave this site a try and am very pleased. The price is a bit less per pound, but it also takes away the need to "butcher" it before grinding. Although it is ground, it is coarse, which is fine, because the "recipe" used calls for adding some chicken along with eggs, vitamins and minerals - I grind the chicken along with the rabbit, to a finer grind. MUCH easier to prepare the food!!!
So far no complaints from the 2 who do eat the home made! My NEW place to go to for our rabbit!
Happy pups!
By Marissa on November 3, 2021
My 6 year old Pug is acting like he's 2 years old again! I'm realizing he does so much better on a beef meal with organs and bones. My Boston terrier puppy is also doing well. At first he had diarrhea, but over time his gut adjusted and now he's regular. I'm never going back to grocery store meat again, just seeing my puggy being full of beans again is worth it.
Aiko the kitten in love!
By Toni on October 7, 2021
Aiko wouldn't leave me alone while I prepared and ate it so fast. Then kept meowing for more! He has become a picky eater. He was on Stella and chewy raw frozen food for 2 months and dry kibble before we owned him. I noticed lately he hasn't been thrilled to eat it. I think BC the quality goes down as it thaws. The thawing process also degrades the freshness. Also you never know the quality of store bought food. Now we know what goes into our kittens food and the price is $20 cheaper and shipped to our door!
Fantastic product from fantastic company
By Jonathan on September 29, 2021
We have been using Hare Today as our exclusive source of raw cat food for years now. Having fed 5 different cats over this time, with zero bad reactions or upset stomaches, the quality control is absolutely flawless. Our babies are lean and healthy with bright coats and plenty of energy, and have never had any of the significant health issues that plague so many other cats these days. I recommend Hare Today raw ground chicken + Alnutrin to anyone who will listen.
Saved my girl!
By Jacie on September 24, 2021
My 7-yr. old ACD was diagnosed as "pre-diabetic" which led me down an EXTENSIVE research path about dog food. I had been feeding her what I believed to be one of the best, top 10 kibbles. It was not until I discovered "how the sausage is made" when it comes to kibble, that I decided to look into raw feeding. After several months of introducing raw, she has lost weight, found her zest and energy, her eyes are bright and she seems to be better overall. I will take her back to the vet for a recheck in the next couple of months, and am looking forward to a better report. Bonus: we have a 1-yr. old ACD and he is starting his life out right as well! So happy we found Hare Today, and chose them over the others based on.... yes, research! Thank you Hare Today!
Awesome quality, happy kittens
By Klaudia on September 17, 2021
I have a 5 month old kitten & a 3 month old kitten. When I adopted them, they had constant respiratory complications and a raw diet was suggested to help strengthen their immune systems. After doing some research, I decided to give Hare Today a try. It's been about a month and a half since transitioning my kittens and they are healthier and more playful. The quality of the meat is phenomenal. It shipped quickly and was still completely frozen even after shipping all the way to Illinois. My carnivores love the products, especially the dehydrated rabbit treats. They are now completely uninterested in other "high end" kitten foods. I will continue buying from hare today and highly recommend them to everyone who's got a furry companion.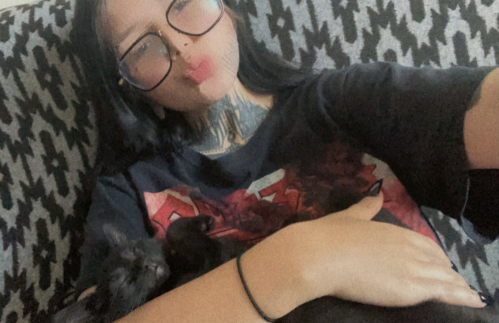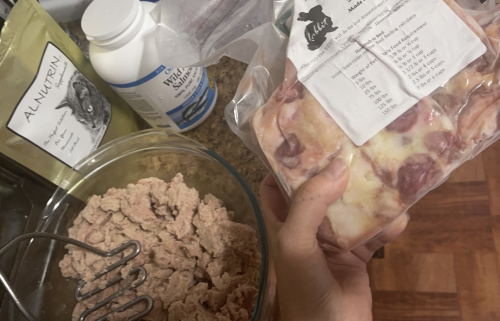 Organs
By Todd on September 3, 2021
I have been buying my organs from here since I started feeding raw to my ferrets. Very good quality, always a beautiful color and smell. Great pricing and my business (ferrets) loves the heart and organs souping they get 3xs a week. All 6 of them gobbles it down and nothing is ever left over! Highly recommend Hare Today!
Above & Beyond
By Carol on September 2, 2021
I just want to thank Ashlee and her support team for being so helpful and caring. Not only do they provide excellent quality food and an exceptional variety but give of their time to be helpful and informative to their customers. I have been buying food from them for years without having any idea of what I am doing. Just gave our cat variety in hopes of covering the bases. Figuring the % just seemed overwhelming. I called Ashlee and she spent time educating me so I would be a bit more informed enabling me to make better choices and at the same time saved us money be removing unnecessary items. Recently, they really went "above and beyond" to put an item in my order. Many thanks again to everyone for your exceptional care in many ways.
Carol Cercone