Customer Testimonials
Below are testimonials sent in to us from our customers. Please submit your testimonial with a picture of your best friend(s) and we'll place it up here.
You will earn a one-time reward of 100 points that will be added to your account when the picture/testimonial is placed on the website.
Once you are logged in please go to your account page to submit a testimonial.
Fantastic product!
By Renee on February 9, 2016
The raw cat food from Hare Today Gone Tomorrow saved my cat's life. My cat has severe food allergies, and had chronic diarrhea his whole life. I read about feeding raw to cats, and when I did, the diarrhea was gone within 2 days.
I used a different online company, and that company was the worst customer service experience I have ever had.
I switched to Hare Today Gone Tomorrow, and have never looked back. Both of my cats love the food, and the customer service is wonderful. I have never had a single problem, and I could not be happier.
Thank you,Tracy, for your dedication and support!
By Lorie on February 9, 2016
Everyone already knows what an amazing company Tracy runs. The products are fantastic and top of the line, the customer service couldn't be any better, and the website is so easy to navigate when placing an order.

I just want to thank Tracy for being so supportive and helpful to me. I have a dog with constant skin issues which no one can figure out. Tracy has gone above and beyond her call of duty, even spending a considerable amount of time on the phone with me trying to help me figure this out. She has looked through test results and doctors' comments to support me through this, offering several suggestions. She even made sure she made room to ship an order to me so I could start using some essential oils ASAP.

I appreciate you, Tracy! You are amazing, and I couldn't even imagine doing business with someone other than you! You're the best!

Lorie Schoch
Raw is Best
By Gina on February 6, 2016
I started feeding raw to my GSD the day I got him. My breeder is all about raw, natural, holistic lifestyle for her dogs.

Raw feeding is best for overall health, coat, teeth etc., and the best part less stools and no doggie odor. My dogs coat is outstanding along with his white teeth.

He is almost a year old and weighs 121lbs and still growing. I love buying from Hare Today their meat is of great quality and my dog absolutely loves what I get him. I like the convent packing and the prices are very reasonable for the great quality.

Myself and Zeke (dog) are extremely satisfied and look forward to every time I reorder.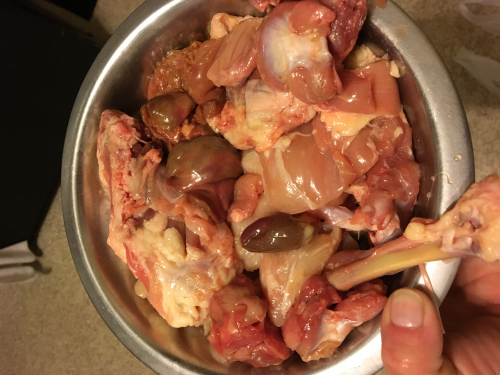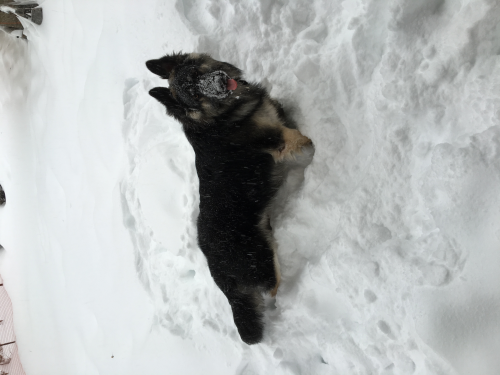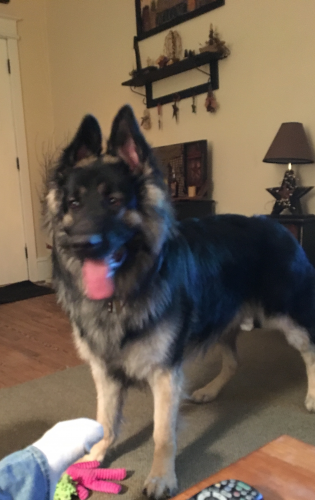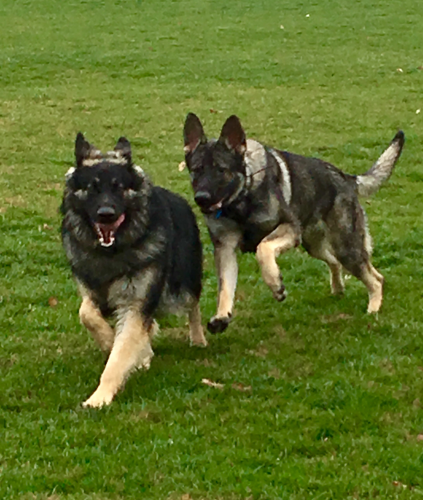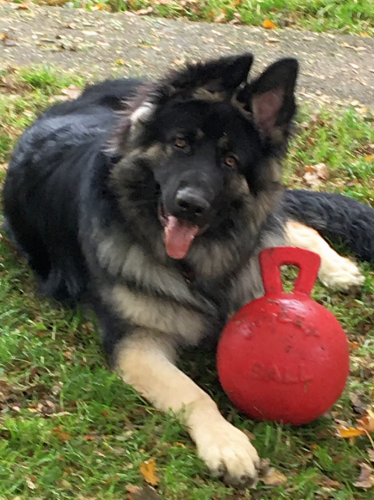 The Truth.
By poggi on February 3, 2016
I spent the last 8years working in a pet food store teaching nutrition. Spent most of my time talking customers out of processed options; cereal or what i like to call " food pills" The truth is there is no such thing as pet food just as there is no such thing as human food. IT'S JUST FOOD OR IT'S NOT. and that is the truth.

Although submersed in the pet industry, I myself have not fed this alleged pet food in 7 of those 8years because of what i have learned and more importantly, witnessed.

If you cannot afford the time or the money to feed exclusive raw than please try 2-3times a week. you will get most of the benefits. (just like yoga) Consider stopping with the toxic plastic toys that they shred and eat and there's at least $20. Consider stopping the wheat flour cookies, there's another $12 a week.

Treat your pets with food. It's what they really want anyway. Many options on Hare-Today actually occupy your pet as they eat and they will be satiated and calm because of the activity and the prevention of a spiked or plummeting blood sugar.

i must be honest, be aware that if you try feeding FOOD 2-3times a week or even once a week, your beloved's health and behavior will improve and meal planning will become fun (not a chore) and dinner dancing your pets will exhibit will keep you inspired. Just like any habit, we can all develop healthy habits as well and it won't seem so time consuming or expensive when you save at the toy store or at the vet office.

Living food keeps us alive. modern aging is actually accelerated hidden DIS-EASE.

enclosed is a picture of my "elderly dogs". no grey, no limping,
L-R Buzz 11, STELLA 12 1/2, OZZY 8.

Thank you so much, Hare-Today, for everything you do everyday to improve the health and well-being of our beloved animals.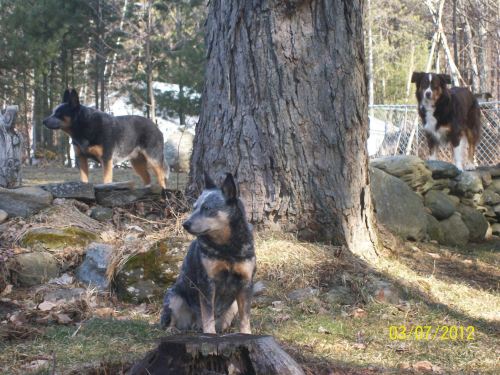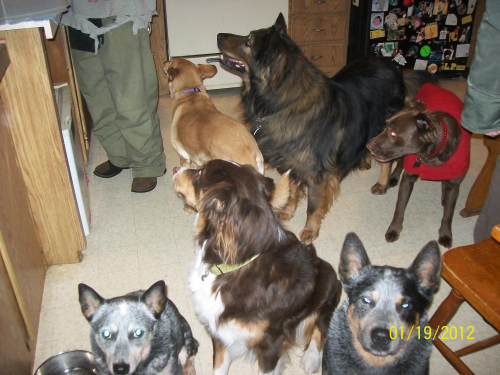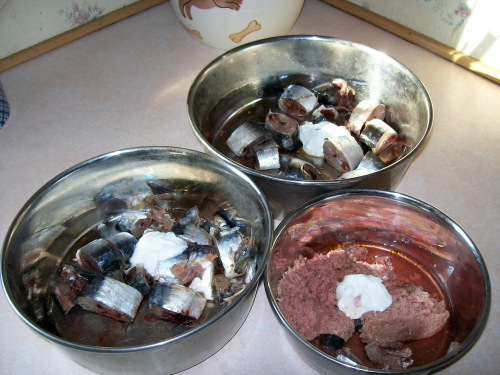 Jackson Brown
By Laurie on February 2, 2016
I started using raw food for my dog, Jackson Brown, almost three years ago. This was a very wonderful change according to Jack. This dietary change was the only change I made in Jack's life.

Within a few months, the first huge positive change for Jack was that his coat became really glossy. People on the street (we live in midtown Manhattan) began commenting on how gorgeous he is. By the end of his first year on the diet, he went from a husky (and overweight) 93 pounds to 69 pounds. He is positively svelte.

Again, the comments of strangers on the street always note how beautiful he is and in what good shape we keep him. This is solely due to the diet he eats.
No more ear infections!
By Marie on February 1, 2016
Boone is my ten year old pbgv who had recurrent ear infections for the first six years of his life.

I'd try a new food, all would be well for a short time then another. I then heard of a raw food diet and tried a few of the premades at my local pet store. No change.

My holistic vet thought that the produce may be the culprit, someone on a forum told me about Hare Today and we have not had one ear infections in the last almost six years!

I credit his health to raw, specifically Hare Today!
Hare Today Gone Tomorrow-Quality Food
By Haley on January 29, 2016
We have 2 dogs, a 27 lb Shetland Sheepdog and a 30 lb Beagle. Both boys have been fed raw for over a year now.

We just placed our second order with HTGT for a lot of grinds because we wanted to try some new proteins. We love how everything came frozen solid and well packaged without any leaks.
We got ground rabbit, ground goat, ground mutton, ground llama and tripe. Everything was so fresh. All of the meat looks very meaty and lean and not as fatty as some grinds can be (like mutton and goat tend to be really fatty). The rabbit is a favorite here and we will be ordering next time around from here!!!

Thanks for providing such good quality food for our beloved babies!!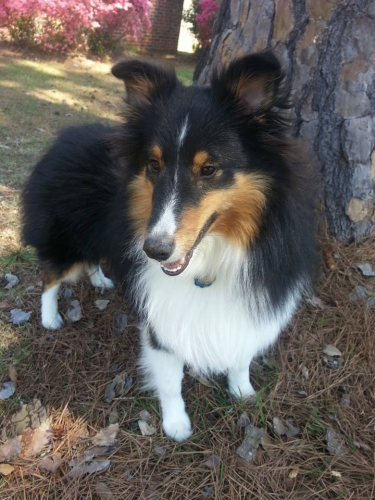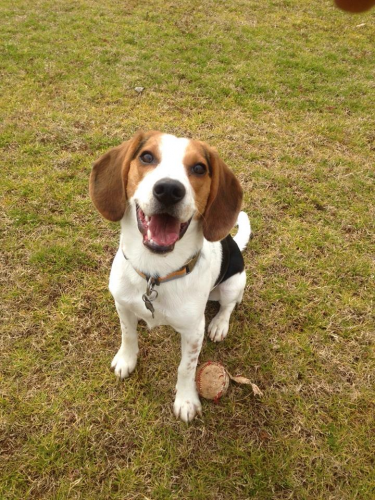 First Shipment
By Sandy on January 29, 2016
Received Boo's first ever order from Hare Today recently, and was very pleased! Still frozen solid after 2 days in transit, neatly packaged, and absolutely wonderful looking products. I thawed out the ground chicken with bones and organs in the refrigerator, divided it up into 1 oz. meatballs and refroze them. Did the same with the ground organ meat, but made smaller portions. Now all I have to do is thaw out two meatballs for each meal and we're good to go...what could be easier.

I'll be feeding the organs with the duck necks, mutton bones and duck feet we got, so Boo will be eating pretty well. Since she only weighs 11# this will last for a bit, but I certainly will be a returning customer! I've even talked with several of my dog friends, and hopefully we'll be putting in a combined order in the near future...there are still SO many things Boo wants to try!!!

Thanks so much for making such wonderful products for the raw fed member of my family!!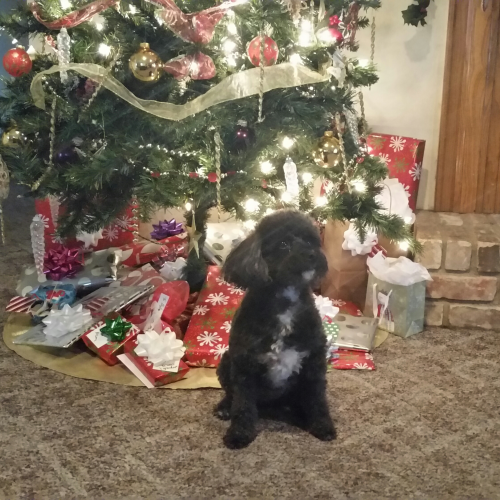 Only the best for my dog!
By Renee on January 29, 2016
Raw feeding has helped Rio from yeast overgrowth due to antibiotics given for a UTI.
He lost huge clumps of fur, rash and itchy skin.

Eating raw provided him with the nutrients he needed to help hair regrowth and clear up the yeast. Kibble would have just made it worst with the added fillers and carbs.

One hundred percent raw protein helped him to recover. Just look at his coat now.

Thank you Tracy for such great products.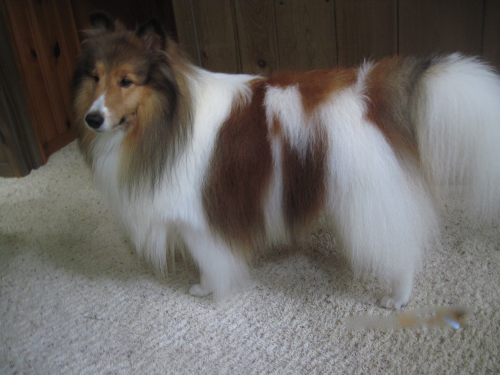 Boomer and Li Love Hare Today
By AnnaMarie on January 27, 2016
I have been ordering hearts and livers for over a year now. I love your product and the service is always amazing. I never worry about delivery because it is always on time and in the best condition. Amazing. My cats are so happy!!!!!