Customer Testimonials
Below are testimonials sent in to us from our customers. Please submit your testimonial with a picture of your best friend(s) and we'll place it up here.
You will earn a one-time reward of 100 points that will be added to your account when the picture/testimonial is placed on the website.
Once you are logged in please go to your account page to submit a testimonial.
KUDOS
By Dee on November 7, 2015
HareToday-GoneTomorrow brings customer service to a new level.

I get immediate acknowledgement when I place my orders, notice of shipment date, as well as, the FedEx shipping information.

My orders arrive when promised and always in perfect condition.

Zeus and Pandora meow loudly when it is "bunny time".

I wish I had known about about the medical benefits of a raw diet 5 years ago. Due to a case of gingivitis, Pandora lost one of her lower canine teeth. Feeding my babies HTGT's ground rabbit meat/organs/bones is keeping their teeth clean. They get an A+ when I take them for their annual wellness exam.

Our thanks to Tracy and her family for all they do to keep our furry kids well and very happy!!

Dee, David, Zeus, and Pandora
November 7,2015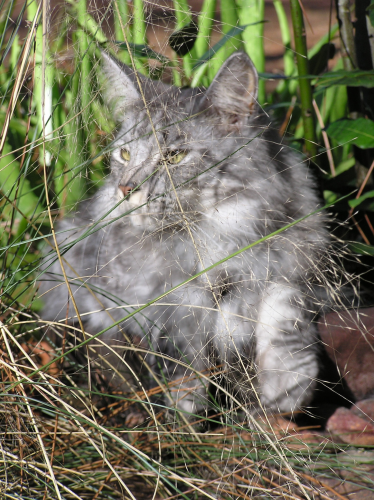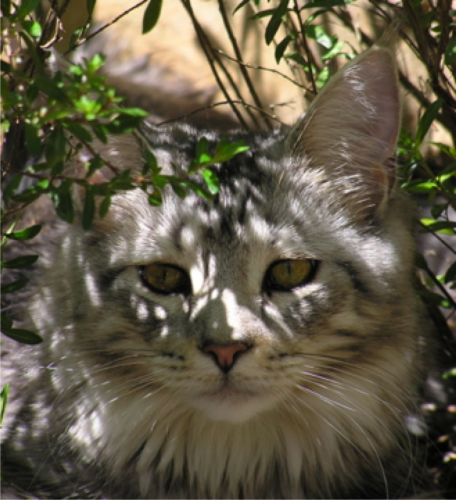 Hare Today Gone Tomorrow will Hopefully here forever!!
By Donna on November 6, 2015
I have fed raw diet to the dogs in my kennel for 5 years. I use to use many different distributors, and what I like best about Hare Today Gone Tomorrow is that it is a "one stop shopping" and they ship it to ME! I use to go all over the region getting my meat...but not anymore.

I like the packaging and the great variety!

We have bred Labradors for 30 years and have shown our dogs for the past 15 years and are Breeders of Merit with the AKC.

Our dogs always have to have great coat, teeth, and muscle tone, and the raw food helps so much.

Also, our fertility sky-rocketed. I have one stud dog that had almost no sperm under the microscope, and then 2 months after eating raw, it looked like a SWARM under a microscope. So I could really SEE the difference.

Our brood bitches held their coat better, had better milk, easier births, more puppies, and the puppies thrived a lot better.

Donna Stanley
www.emlabradors.com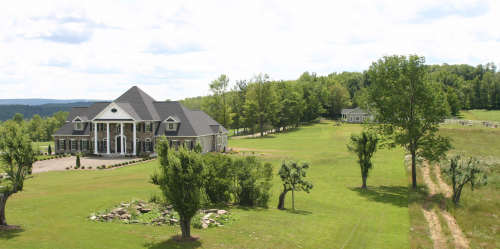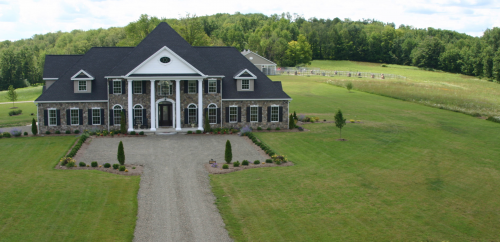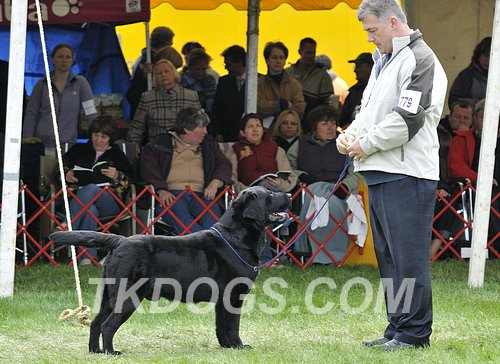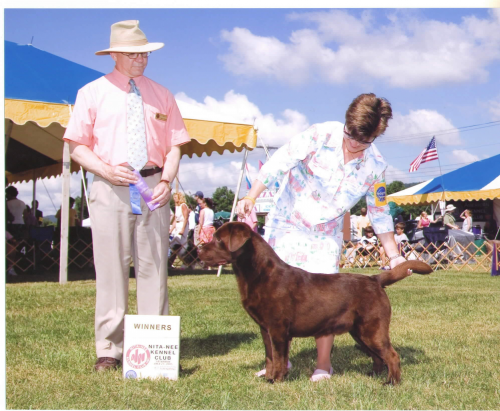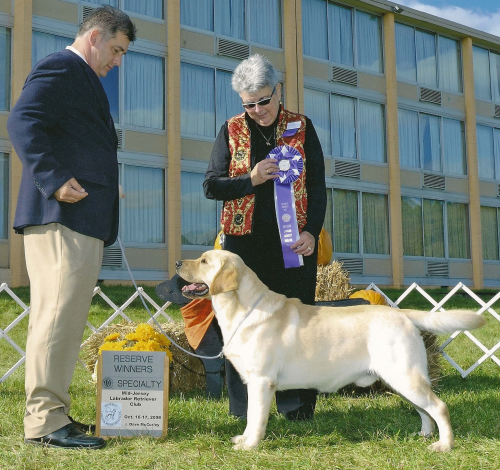 The Best Raw Food Out There!
By Joanna on November 1, 2015
Hare Today has been a wonderful source for raw meat for my dogs.

I could not be happier with the quality of meat/bones etc. as well as the shipping!

My dogs absolutely love everything that I feed them from Hare Today and my almost 8 year old German Shepherd looks fantastic as does our newly adopted one year old Great Pyrenees who only recently was changed to a raw diet.

We can already see the difference in her eyes, they are brighter, her coat is beautiful and she just looks all around much healthier! My 8 year old GSD had ACL surgery early August and I do believe her (raw) diet has helped her to bounce back even faster!

She and her Pyr friend are now walking 3.5 miles per day along with their evening walk which is shorter. Both look healthy and vibrant.

I highly recommend Hare Today! Tracy is also always available when I have questions or need advice. Shown is a picture of "Spex" our Great Pyr eating a turkey neck for the first time! She loved it!! My German Shepherd devoured hers with enthusiasm too!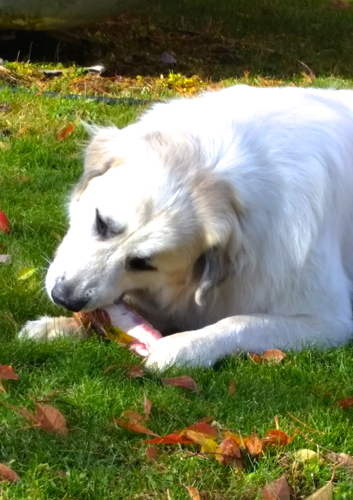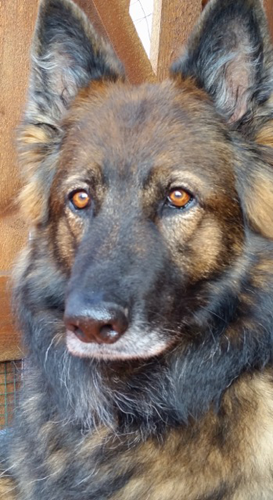 This is the best!
By Susan on October 21, 2015
I have been feeding my 18 y.o.cats raw all their lives, but the food we had been getting did not have organs included, and they refused it much of the time.

So when we started with HARE meats, they now enjoy their meals more, and I am impressed...it is really fresh!

Thank you Tracy!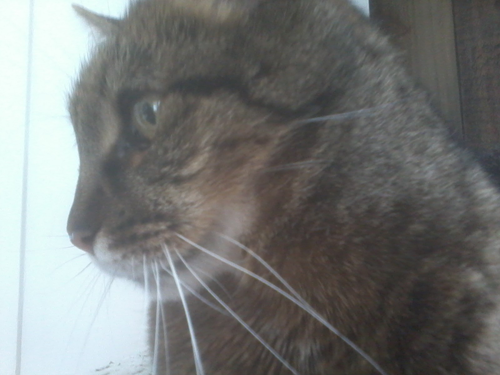 A Life Saver!
By Heather on October 15, 2015
I have 4 cats. About 8 years ago my grey cat Smokey was suffering with constant urinary blockages. Surgeries, many vet visits and their recommendations of food was not working.

I started doing some research and came across articles on raw feeding. I found you site and decided to give it a try.

He has been blockage free since! He is happy and healthy and like a kitten! Another one of my cats would get bumps from some kind of allergy.

The vet would just give him a cortisone shot and it would go away for awhile.

Since I switched them all to raw, his skin cleared up as well!

I can't thank you enough for the high quality of the food. I feel so good knowing they are getting the right nutrition and a fresh high quality product.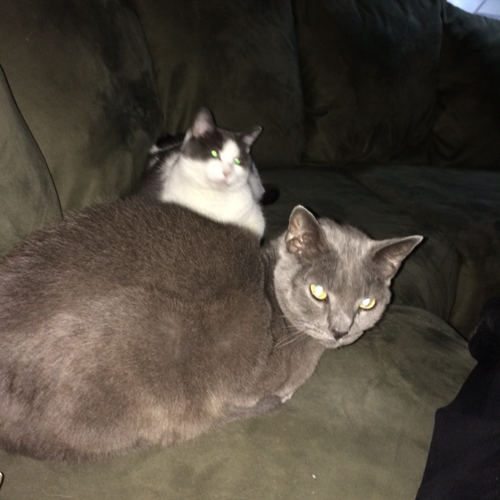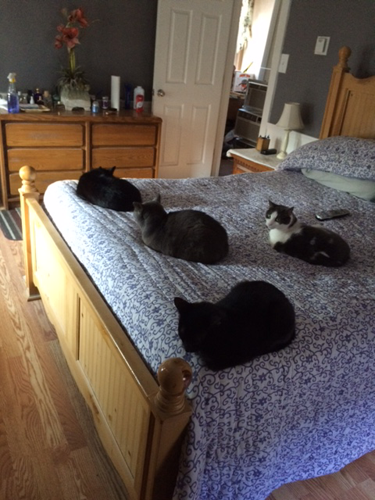 The best protein source for your pet
By debbi on October 11, 2015
I started purchasing Hare Today Gone Tomorrow meats about 9 years ago and find that they are an honest and extremely consistent company.

Tracy and her family put lots of love and good energy in their high-quality food for my dogs.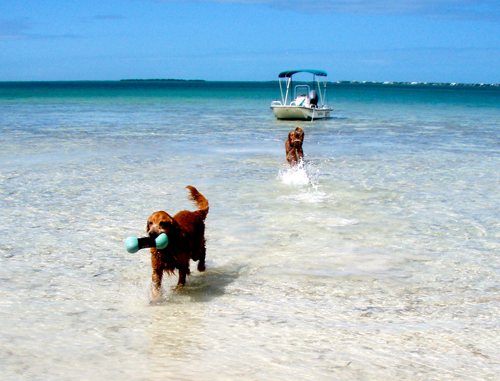 Honest 5 star Company
By Sherry on October 11, 2015
What an honest, helpful company this is!

Placed an order yesterday 10/10/2015 and today received an order e-mail letting me know when it would be shipped and also an e-mail for a refund on shipping, stating my order could be shipped in 2 boxes instead of 3.

I appreciate your honesty and integrity. Have been ordering since 12/2014 and have been nothing but pleased.

Thanks Tracy and Hare Today Gone Tomorrow!!!
Quite Possibly a Lifesaver
By Jessica on October 5, 2015
My 2 year old Savannah, Mephi, came to us with a severe upper respiratory infection. This poor kitten was lethargic and was only 4 months old. He was given antibiotics which worked like a miracle overnight, but a week later developed pneumonia. Cue more antibiotics. He had been prescribed so many and had taken them for so long his poor gut bacteria was DESTROYED.

This poor little dude wasn't able to keep anything in his system after that. It would quite literally go right through him.

We were constantly inspecting him for signs of dehydration and to find a food that would help. Nothing worked even with adding Fortiflora. The vet gave us some horrible carb filled canned food that he wouldn't even go near. This went on for almost THREE MONTHS.

After reading reviews of raw diets, I decided to give it a try. After I prepared my first shipment from Hare Today he not only gobbled it down with abandon, within 72 hours we saw his first non-medication induced solids in the litterbox.

By the end of the first week, his fur stopped being as coarse and the amount of water he was drinking reduced. By the end of the next month his fur was silky soft, his energy levels off the chart like you'd expect from a kitten, and my stress levels drastically reduced.

Fast forward to today: All four of our cats eat raw food, none have any stomach issues, #2s are odorless and like little dry clumps, and even my 8 year old cat likes to play like a kitten.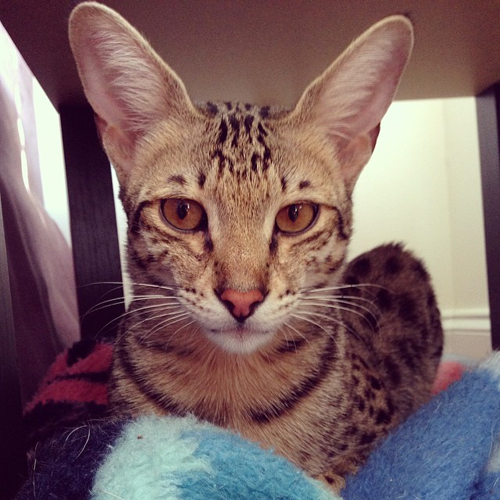 I fought allergy issues for years
By Robin on September 26, 2015
I have 5 dogs, 2 Labs, and 3 French Bulldogs, they are all raw fed! I fought allergy issues for years. It wasn't until I started them on a raw diet that my dogs an I found relief.

Buying their food from Hare-Today allows me the opportunity to get all their food from one source and the security of knowing my dogs will never suffer from recalls and poisoning seen too often in kibble fed dogs. I will never get my raw food from anywhere but Hare-Today. Their quality sets the bar and sets it high, for all others to follow. Thanks Hare-Today.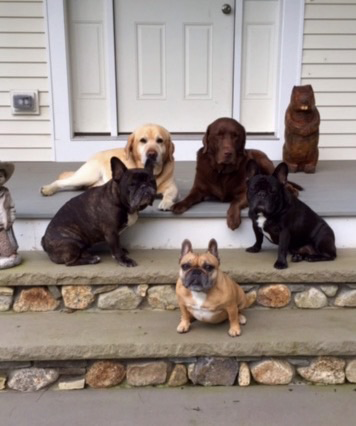 He was a mess. Itching all of the time.
By cindy on September 21, 2015
We started feeding our first GSD, Rico, raw about a year ago. He was a mess. Itching all of the time.

The vet put him on so many different medicines that he gained weight and his wonderful personality changed. Then it was RX food. What a joke. He still itches, but not nearly as bad.

When we rescued Eevee we started her on raw the day we brought her home.

Hare-Today is awesome because it takes the guess work out of feeding raw. I don't worry that they might be missing something in their diet. The bones are great, too.