This content is archived from the Feline Nutrition Foundation
The Feline Nutrition Foundation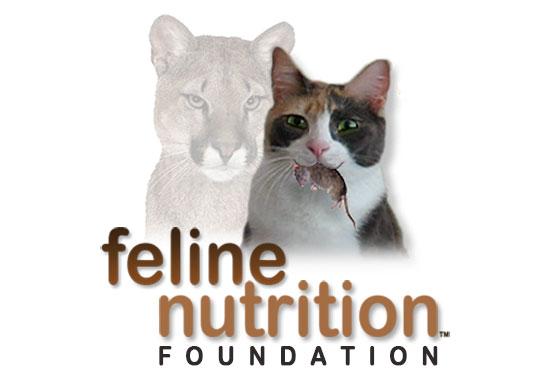 The Feline Nutrition Foundation is a 501(c)3 non-profit organization. It is dedicated to improving cats' lives through better nutrition. Working with our sister organization, the Feline Nutrition Education Society, we work to educate pet parents on the importance of bio-appropriate nutrition and the relationship of diet and health. Together we are known as Feline Nutrition.
Over the past 70 years, the way cats are fed has changed radically. The introduction of dry kibble foods and highly processed canned foods has greatly affected the health of cats, as many of the diseases so common in cats nowadays are diet related. Our goal is to make pet parents aware of the connections between diet and disease and get cats fed diets that reflect the carnivores that they are. One of the goals of the Foundation is to raise funds for our projects to help the raw feeding community. We help not only beginner and experienced cat parents, rescues and shelters, but we aid retailers and raw diet manufacturers in making raw diets more accessible and accepted. We work to make bio-appropriate raw diets the standard for the proper feeding of cats, that which all other diets must be compared to.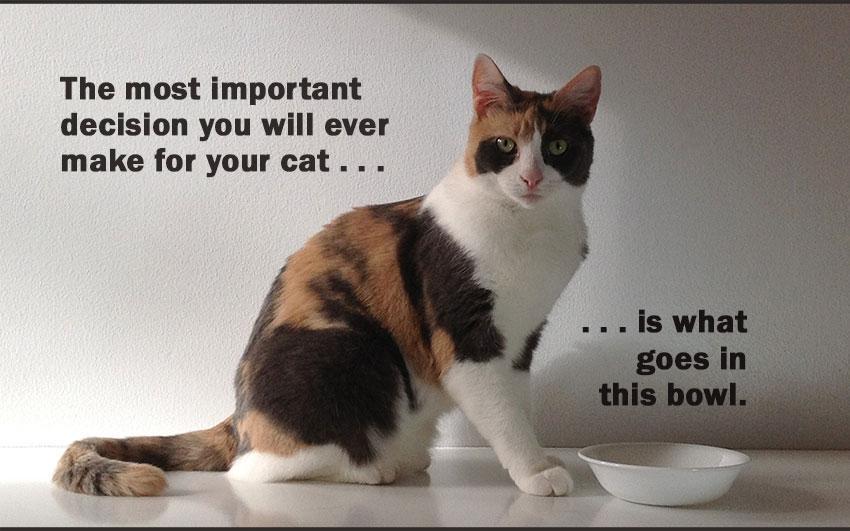 You can help Feline Nutrition in many ways:
Share Feline Nutrition information and articles on social media. Help spread the word!
Donate to the Foundation. Your contribution is tax-deductible.
Use our link when you shop at Amazon. It doesn't cost you anything extra and Feline Nutrition gets a referral commission. Donate for free!
Become a . It's free and your membership matters.
Here are some of the projects that you can help make possible:
Nutritional Analysis Projects
Prey Studies
Raw meat diets are often compared to natural diets that cats eat in the wild. The goal in feeding a raw diet is to get as close as possible to what a cat would eat naturally; to mimic the diet they evolved eating. But, comparing the diet you feed to a natural diet is difficult, as there is incomplete information on the nutritional content of typical prey foods such as rodents, rabbits, birds and insects.
We want to fill in those gaps by compiling the information that is available and then doing testing for the information that is lacking. This information would be freely available to anyone to help in making diet decisions.
Meat Studies
When people feed a raw meat diet to their cats, they are usually using meats purchased for human consumption. While there is good nutritional information on most meats, it is intended for humans and is not complete when applied to cats. For example, nutritional databases do not give the taurine content for meats. This nutrient is critical for cats and the lack of information is a problem. Also, for ground meats fed to pets, the bone is typically ground and included in the food fed. But, as humans don't consume the bone in a cut of meat, existing databases do not give any information on the nutritional content of, for example, a chicken thigh with the bone included.
We want to rectify this by doing nutritional analyses of meat cuts that are typically used to make raw meat diets or are fed as is with the bone. This, along with more complete information on the nutritional content of prey foods, would make feeding nutritionally appropriate diets easier. Again, this information would be freely available to anyone.
Feline Nutrition Certification
Many people want to learn more about feline nutrition, for their own edification and to help others. The Foundation is working to set up an online course of study in feline nutrition, with certificates for course completion and certification upon completion of a course of study and examinations.
There is a general lack of knowledge about feeding raw diets to cats, both within the veterinary community and the general populace. We would like to make it easier to gain meaningful education on this subject.
Research
There is a lack of specific research regarding raw diets and cats. Most research is funded by the large pet food companies and raw meat diets are rarely included in studies of any sort. We get it. We know how processed canned or dry diets would compare to bio-appropriate raw diets (not well) and really can't blame the pet food makers for not wanting their products to look bad. But, we believe the consumer is getting a skewed idea from research that doesn't include raw meat diets. And that's dangerous.
We want to promote research that includes bio-appropriate diets, so that the consumer can have real information on all of their options. Research takes funding and we think it shouldn't only be the big pet food companies that get to be in on backing research. All of us, cat parents and those that care about feline health, can be a part of it, too.
We want to fund, in part or wholly, research into feline diet, the influence diet has on health and specific disease and also gather statistics on cats and diet.
Feline Nutrition Advisory Board
The Advisory Board draws on the unique backgrounds and perspectives of each board member. Bringing together diverse experiences and world perspectives, the Board helps shape the Foundation's ideas and goals. Please see the Feline Nutrition Team page for more details about Advisory Board Members.
Dr Lyn Thomson
Dr Guillermo Diaz
Dr Elisa Katz
Neal Cropper
Dennis Gomas
Tracy Murphy
Mimi Stein
Robin Olson
Marta Kaspar
You can help cats everywhere by supporting our work. Your tax-deductible donation will go towards the Foundation's projects to educate pet parents and further the information and research available on bio-appropriate diets.
*Thank you for your support. Upon successful completion of your online donation you will receive an email confirmation that can be printed and used for tax purposes. Please make sure to enter your email address correctly to ensure receipt of your confirmation.
The Feline Nutrition Foundation is a nonprofit, tax-exempt charitable organization under Section 501(c)3 of the Internal Revenue Code. Donations are tax-deductible as allowed by law.
You may also donate by mail. Make your check payable to "Feline Nutrition Foundation" and mail to:
Feline Nutrition Foundation
PO Box 15
Fairfax, VA 22038